Responsible tourism in Guatemala
---
Travel better in Guatemala
Guatemala is just beginning to shake off its troubled image following three and a half decades of brutal civil war, and tourists are now spilling over from the popular, neighbouring destinations of Belize and Mexico. They are excited to discover the phenomenal amount that Guatemala has to offer, including stunning Mayan ruins away from the Mexico's resort-jammed Yucatán Peninsula, and some of the richest indigenous culture in Central America.
However, Guatemala still contains some of the most violent hotspots in the world – particularly Guatemala City, and along the Mexican border. High poverty levels in rural areas suggest that responsible tourism could boost incomes in these regions – creating sustainable employment with a much needed focus on women and marginalised indigenous communities. Yet around Lake Atitlán, one of Guatemala's tourism jewels, an increase in tourism has resulted in a commodification of Mayan culture in some of the traditional villages, and contributed to the devastating amount of waste and sewage which is currently ending up in the lake. Finally, the huge potential for community development and need for education has opened up a host of volunteering opportunities – but while some have genuinely benefitted local residents, others are of questionable benefit.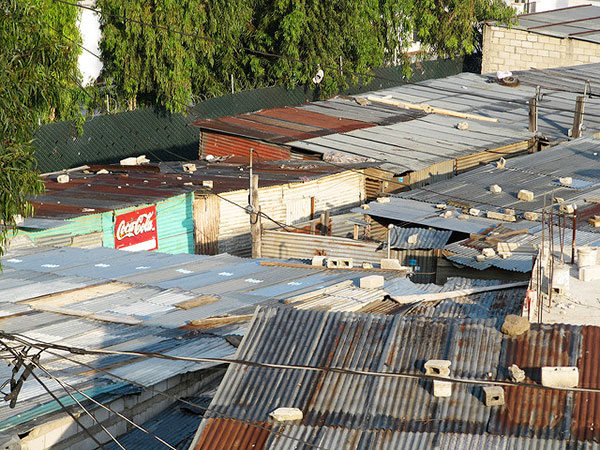 PEOPLE & CULTURE
---
MAYAN CULTURE & HUMAN RIGHTS
"We are not myths of the past, ruins in the jungle, or zoos. We are people and we want to be respected, not to be victims of intolerance and racism."

- Rigoberta Menchú Tum, Mayan activist and the first indigenous person to win a Nobel Peace Prize
The Mayan culture is incredibly rich; in pre-Colombian times they had the only known, fully developed writing system in the Americas, as well as complex mathematical and astronomical systems. The remains of their vast cities, with temples and pyramids, can be explored in the jungles today – with Tikal being one of the best known in Guatemala, and Chichen Itzá in Mexico. But one of the most fascinating things for travelers is discovering that this is not all about ancient archaeology and lost civilisations; Mayan culture continues to this day. Indigenous people – mostly Mayan – make up around 40 percent of Guatemala's population, with a further 40 percent identifying as
mestizo
(mixed indigenous and European), making Guatemala the most indigenous country in Central America. "Maya" refers to at least 21 ethnic groups, each with their own language – Ki'che' and Q'eqchi' being the most common.
Sadly, the arrival of the conquistadores was not the only time when the Mayans have suffered, and seen their culture almost wiped out. In the 1980s, a horrific genocide instigated by the government and then president, Efraín Ríos Montt, razed more than 400 villages and left over 200,000 people dead or "disappeared" – the vast majority Mayan. The community is still fighting for justice; in 2013, Ríos Montt was sentenced to 80 years in prison – the first time a head of state has been found guilty of genocide. However, the conviction was subsequently overturned due to the defendant's age. The recent discovery of new evidence has strengthened the Mayans' case, and led to hope that justice will one day be served – but human rights defenders here continue to be threatened and harassed, and crimes committed against indigenous people remain unpunished. The situation does not seem to be improving; from January-August 2016 alone the UN High Commission for Refugees (UNHCR) reported that over 11,000 people fled Guatemala to seek asylum in other countries.*
Source:
Amnesty International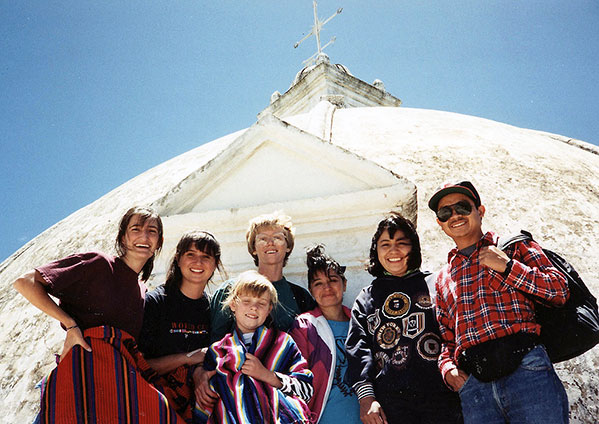 What you can do
Recent estimates suggest that close to 60 percent of Guatemalans live below the national poverty line – the majority of them indigenous people in rural areas. Throughout the country there are a number of opportunities to meet Mayan people and learn more about their heritage, crafts, cuisine and language; these often take place in some of the poorest regions and communities. The villages around Lake Atitlán in particular offer
homestays with local families
, during which guests can learn more about daily life, and share traditionally prepared meals with their hosts. Activities such as these support Mayan culture and encourage people to remain in rural areas and villages rather than migrating to the cities in search of work.
Craft markets abound – with
Chichicastenango's Thursday and Sunday market
one of the largest and most popular. While local people congregate here for the livestock, produce and flowers, tourists will be delighted by the locally produced textiles including blouses, throws, pillowcases, hats and bags, amongst others, as well as brightly dyed yarns for those who prefer to go DIY.
In Antigua,
'Nim Po't
is a vast warehouse of traditional crafts, including hand carved and painted wooden masks and ornaments, as well as the obligatory textiles.
Sololá
, close to Panajachel, hosts a more traditional market on Fridays. There is less to tempt tourists, but it has a far more authentic feel, and you can drink fresh juices or sample local street food – quite possibly without another tourist in sight.
San Juan La Laguna
is a popular place for homestays; it also boasts a number of
weaving cooperatives
. Here, the artisans are striving to return to the use of natural dyes, rather than the chemicals which have become ubiquitous in Guatemalan textiles.
To address some of the greater human rights issues in the country, donate to organisations such as
Amnesty International
and
Human Rights Watch
, which support activists, fight against endemic corruption and seek justice for those killed, disappeared and tortured by the government and military.
Wildlife & environment
---
The pollution of Lake Atitlán
"Lake Como, it seems to me, touches on the limit of permissibly picturesque, but Atitlán is Como with additional embellishments of several immense volcanoes. It really is too much of a good thing."

– Aldous Huxley in his 1934 book, Beyond the Mexique Bay
Lake Atitlán has long been a shimmering gem in Guatemala's tourism crown. Central America's deepest lake sits at a cool 1,562m altitude, giving it a glorious, springlike climate all year round, clear air promising extraordinary views of the volcanoes around its shores. The surrounding Mayan villages are as much of a tourist draw as the lake itself, with regular craft and livestock markets, family homestays, weaving workshops and traditional cuisine completing the picture.
Yet for a number of years now, Lake Atitlán has not quite been the unspoiled paradise it appears to be. A lack of wastewater treatment plants in the region means that sewage is discharged into its waters, while the surrounding farmland has created a concentration of pesticides and fertilisers which run into the lake with each bout of rain. It has become a fertile environment for bacteria – most notably
cyanobacteria
, which was discovered in Lake Atitlán in 2009. While harmless in low quantities, the concentrations seen in the lake are dangerous to both humans and animals, resulting in skin conditions, liver and kidney disease, and affecting the central nervous system. Fishermen who spend time in the lake are returning with skin rashes, and livelihoods are being destroyed as consumers question whether the fish is safe to eat.
In addition, trees are being cut down and the wood used by local residents to heat food and homes. This has sped up erosion and increased the risk of landslides in this hilly landscape. Bare soil is also being washed into the lake, depleting soil fertility and introducing nutrients into the water which further feed the bacteria.
There is no shortage of organisations battling to clean up Lake Atitlán, from residents associations and small NGOs to international partnerships between governments. Some efforts have been successful – such as the removal of five community landfills (some illegal) close to the lake as
part of a successful initiative
by German activist and longtime resident Jürgen Katt. Other problems are trickier to solve as they are self perpetuating; a loss of income from fishing and other livelihoods increases poverty levels, and encourages children to drop out of school as they support their families. In many cases, small businesses have been advised to install wastewater treatment facilities, but the costs are far beyond the reach of anyone on a local salary. Without government support, the costs will not be met.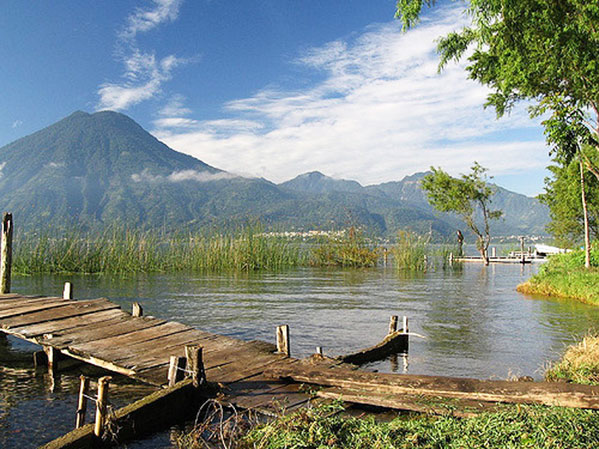 What you can do
It's impossible not to contribute to the pollution issues if staying around Lake Atitlán, but you can at least minimise your impact, and support those who are campaigning and working to stop the pollution.
Try not to buy goods packaged in plastic, and if you do, take it with you to somewhere it can be disposed of properly; your guide or tour leader should be able to advise. It is not safe to drink the tap water in Guatemala, but buying large bottles of water and decanting into a smaller drinking bottle will reduce the amount of plastic waste. Even better, invest in a
LifeStraw
or similar filtration system, meaning you don't need to use any plastic bottles at all.
Supporting community based tourism here will support local communities – many of whom may be struggling to make ends meet if they are no longer able to sell fish. It also encourages communities to protect their environment as they see the value of tourism in the region – and the benefits of keeping their landscape and lake as unspoiled as possible.
Finally, some locally run trekking companies and Spanish schools put their profits into environmental protection – raising awareness amongst community members, particularly in local schools, and funding tree planting projects around the lake. Chat to your vacation company if you are interested in supporting these projects.
Responsible tourism tips
---
Travel better in Guatemala
Guatemala is a largely traditional and conservative country. Low cut tops, short skirts and shorts should be avoided when visiting local communities, and it's advised to cover up if entering churches.
Mayan culture is colourful and unbelievably photogenic – but resist the urge to take photos of people and their crafts without first asking permission. Better still, have a chat with them – learn their names, share a story – and then ask if you can take a photo. If they say yes, you have a nice story to go with it. And if they say no, at least you have learned a little about local culture.
Do not hand out sweets, pens or other gifts to children. This encourages begging, as well as the idea that tourists are there to offer hand outs. There is a lot of poverty here, but the best thing you can do is speak to your tour leader to find out if you can donate to a school or nursery, and deliver items directly to the head teacher. If possible, buy items such as pencils, notebooks or textbooks while in Guatemala to support local traders.
Jade, or specifically jadeite, was the precious and sacred stone of the Mayan people, and today it is one of the world's most precious gemstones. Guatemala and Belize are jade central, and they contain many ancient burial sites, where people would have been bedecked and protected by jade jewellery and carved ornaments. However, these are often looted. Although the policing of these sites is improving, many are still open to abuse. So always beware if 'ancient' jade is on offer. You can still buy it in various forms, but make sure it is from a licensed dealer and with a certificate of authenticity. In fact, most jewellery is made from nephrite rather than the super valuable jadeite these days.
Do not buy any items which have been made from endangered animal parts, including tortoiseshell, exotic feathers etc. As well as being environmentally damaging, they are also often illegal – and will be confiscated when you leave the country.
Learning a bit of Spanish is great – but if you can learn a few greetings, or "thank you", in the local Mayan dialects, you will be rewarded by smiles. This is a great way to break the ice, especially during a homestay.