Self-catering cottages in Tipperary
If the question is: where do you go when you really want to get away from it all, then we've got any number of suggestions for you. And near the top of our list of recommendations is bound to be self-catering cottages in Tipperary. You're just a few hours' drive from international airports in Dublin and Shannon, but the rest of the world can sometimes feel as though it's light years away.
You've come a long, long way...
…time to take it easy for a while. Vacations in Tipperary are about slow travel at its very finest, fantastic for families especially, but also anyone that's looking to dip out of the rat race for a while. You'll relax in a setting of rolling farmland, forest parks, historic sites, picturesque villages and wildlife-rich boglands, with Lough Derg just a few kilometres away, among the largest lakes in Ireland and ideal for touring by car or bike.
Our Ireland Vacations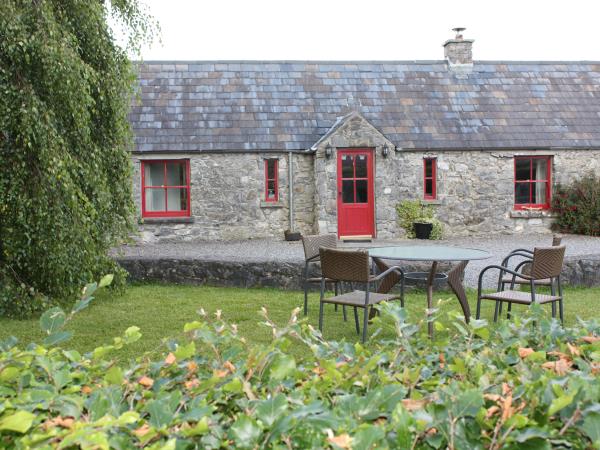 Award winning Self Catering Cottages on a small family farm
From
€

250

to

€

540
per cottage per week
Tipperary self-catering cottages – what to expect
One- or two-bedroom cottages are available, with all the amenities you're going to need for a very comfortable stay including fridge, dishwasher, cooker, microwave, solid fuel stove and that modern-day essential, good WiFi (don't expect to use it much). You'll want to have your own transport, which gives you convenient access to restaurants and shops around the area – this is very much a 'shop local produce' type of place, another key tenet of slow travel. You can also procure seasonal veg and fresh-laid eggs from a working farm.

Cottages have heating, laundry facilities and provide linen. There's a play area if you're bringing the kids, and even a sauna available. Dogs are welcomed as well as children, and you're surrounded by quiet lanes and fields ideal for walking them. You can visit all year-round though of course Ireland's weather is predictable only in its unpredictability, but late spring to early autumn is when you're going to get the best weather.
Our top Ireland Vacation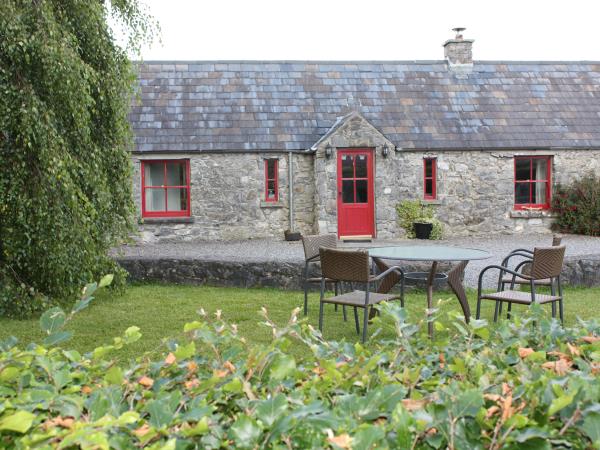 Award winning Self Catering Cottages on a small family farm
From
€

250

to

€

540
per cottage per week
Accommodation
If you'd like to chat about Ireland or need help finding a vacation to suit you we're very happy to help.
Things to do in Tipperary
You'll be staying within walking distance of Terryglass (twice winner of Ireland's tidiest village!), where along with a castle, churches and a pier on the lakeshore there are two holy wells. One is said to cure vision problems, the other headaches, so be sure to head to the right one if you've overdone it on the Guinness. Speaking of which, you have plenty of great pubs in the close vicinity, as well as restaurants.
You're naturally going to want to be out and about as much as possible and in Tipperary. There is practically endless potential here for idyllic countryside rambling, and you've also got pony trekking, fishing, cycling (mountain bikes available for borrowing) and kayaking on Lough Derg. Lakeside communities include artists, artisan food producers such as cheese-makers and heritage sites, so you can give your vacation a taste of the local culture as well.
Get your bog on too, wandering around a wildlife haven full of frogs, dragonflies, lizards, singing skylarks and rare orchids. If you're bringing young children, having somewhere like this adjacent to where you're staying is fantastic for stretching little legs and giving them an introduction to the miracles of nature. Energetic travelers can even lend a hand with the turf cutters in the summer months.
On the pilgrim trail
On Station Island in Lough Derg stands St Patrick's Purgatory, an ancient pilgrimage site that dates back to the 5th century. Pilgrims continue to arrive today, usually between late May and August. They are ferried across to the island by boat, and stay in a dormitory for a few days of barefoot prayer. Meals are restricted to dry toast, oatcakes and black coffee. There are another 30 or so islands scattered around the lake, and scenic boat tours are available.
"I was given the phone number of the owner of the cottages and spoke to him before I booked to get a better feel of what I needed to bring with me. He kindly arranged to have wifi in the cottage for me when I arrived and also a box of locally grown organic fruit and vegetables which I paid for on arrival. I would recommend that other travelers contact the owner for local information beforehand for anything they might have an interest in. They have bikes so to bring a helmet with them! I wanted a retreat where I could be by myself without interruption and this is what I got. I knew that the owner was nearby if I needed any help which was comforting." – Noelle Joyce
"There is a small shop nearby for items such as bread, milk, but maybe bring a good amount of food items also if you plan on cooking much, rather than having to drive for a bigger food shop. Bring night visibility vests for night time walking. There are two local pubs/restaurants which are very good value and friendly. The house itself was very pretty, excellently maintained and very comfortable. There was some lovely little touches, for example, the access to the farms bogland for walking, some turf to light a fire in the stove, a kitchen well stocked in utensils/appliances, lovely bed linen and towels and information booklets about the area. A big bonus was also the accommodation being pet friendly. It was also really nice how the owner arranged for a family member to check in on us and say hello on their absence." – Sue O'Donnell
More about Ireland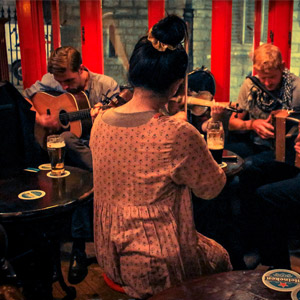 The best time to visit Ireland depends on how inclined you are to wild and woolly walking devoid of crowds, or sun-kissed coastline with plenty of things to do outdoors - read on to find out more.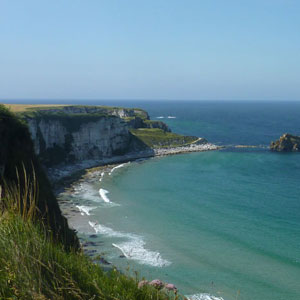 Our Ireland travel guide has been designed with responsible travelers at heart to help you discover what Ireland is and what Ireland isn't as well as providing an interactive map & highlights section.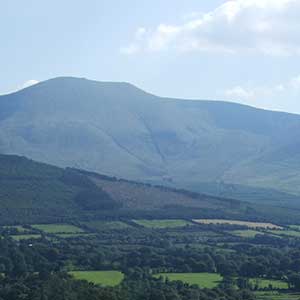 It's a long way to Tipperary, but this is a journey you won't regret making if the thought of wide open country, vibrant Irish culture and a warm welcome on a family-owned horse farm appeal.
Back to the top
Convert currencies