The Shikoku Pilgrimage in Japan
Ohenro-San, as Shikoku pilgrims are known, can be easily recognised. The traditional outfit is all-white clothing, often bearing the Japanese symbols for ĎDōgyō Nininí meaning Ďtwo traveling togetherí. The second person being referred to here is the spirit of Kobo Daishi, founder of Shingon Buddhism Ė there are 88 official and over 20 unofficial temples (bangaii) on the 1,200km route, all of them linked with this legendary scholar, poet and artist.
The
Shikoku Pilgrimage
, as the name suggests, loops around Shikoku, the smallest of Japanís major islands but with some of the countryís most beautiful and undeveloped landscapes. Completing it takes between 30 and 60 days, with some people taking years to complete it in stages while others attempt it all in one go. Most routes begin at Mount Koya, the spiritual HQ of Shingon Buddhism, and finish there too, but the temples themselves neednít be visited in any particular order. Neither do you need to be religious or dressed in the all-white garb to walk the Shikoku trail Ė itís just an excellent opportunity to contemplate life, the universe and everything amid beautiful, serene landscapes.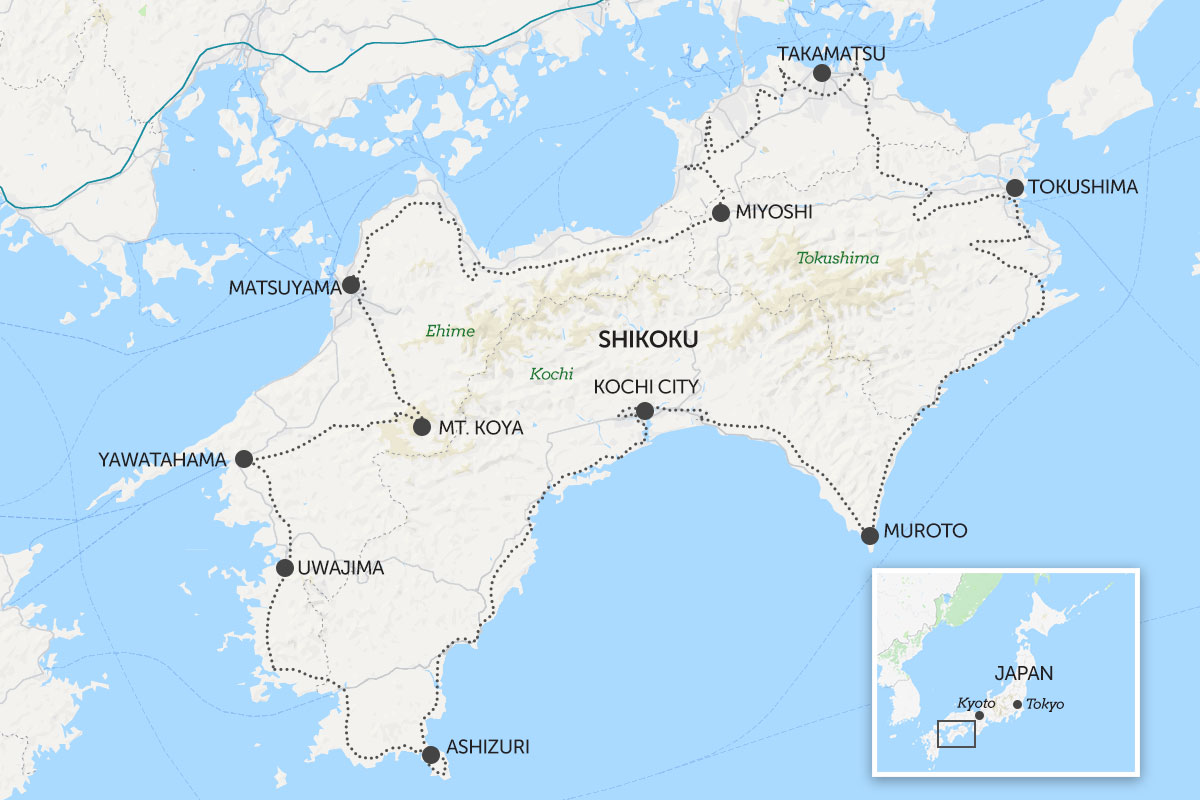 Our Japan walking Vacations
What does the Shikoku Pilgrimage entail?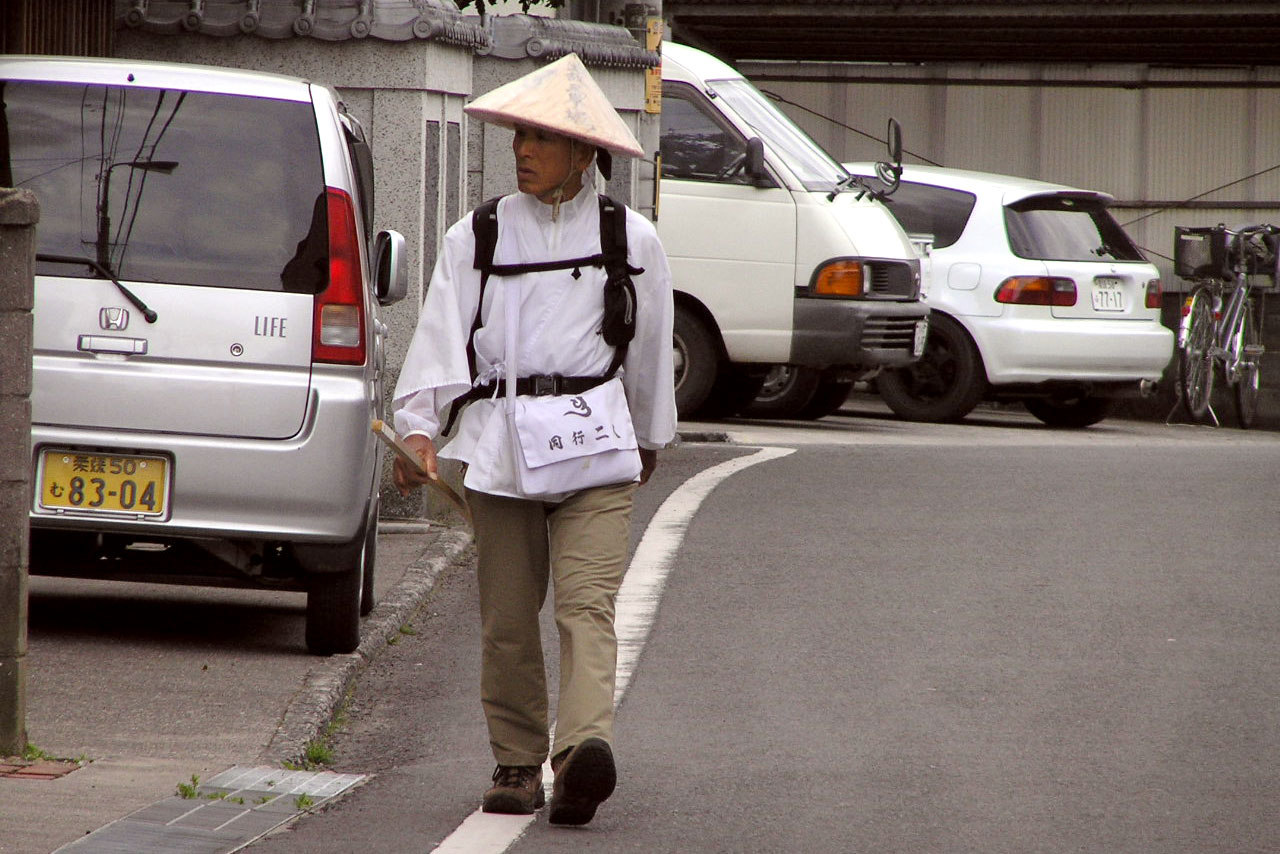 Originally only monks undertook the pilgrimage, but from the 17th century it was also adopted by wider society. Pilgrims, whose official uniform can also includes a conical hat and kongo-jo staff, as well as incense sticks, a book of sutras and prayer beads, are regularly welcomed into the homes of those who live along the route for a revitalising bowl of udon. You can complete the Shikoku Pilgrimage by bus or bike too, but most still prefer the old fashioned way of getting around on two feet.

Most trips are self guided, and can range in length from four to 10 days in sections of the route such as Ehime or Kagawa. On a daily basis you will be walking up to 17km each day, over sometimes demanding, but always rewarding terrain. Moving between temples you will trek through remote mountain communities, hot spring spa towns and fishing villages, past rice paddies, vegetable fields and stunning clifftop views. The journey is symbolic of the Buddhist path to enlightenment, from awakening to nirvana.
Accommodation is in hotels, country inns or ryokan guesthouses, some of them over 200 years old, providing breakfasts and dinner that use locally sourced ingredients from mountain and sea. A great pleasure of traveling in Japan is trying the specialties in different prefectures. Youíll be provided with a comfortable yukata robe to wear on arrival, and invited to bathe.
Joining an organised self guided tour gives you the best of both worlds Ė plenty of freedom as to the speed you walk at and where you stop to rest or eat, but accommodation arranged on your behalf, 24-hour support if needed and advice on public transport which can sometimes be needed between the final temple of the day and the hotel. Your bags can be transferred between accommodations so you only need a daypack.
Our top Japan walking Vacation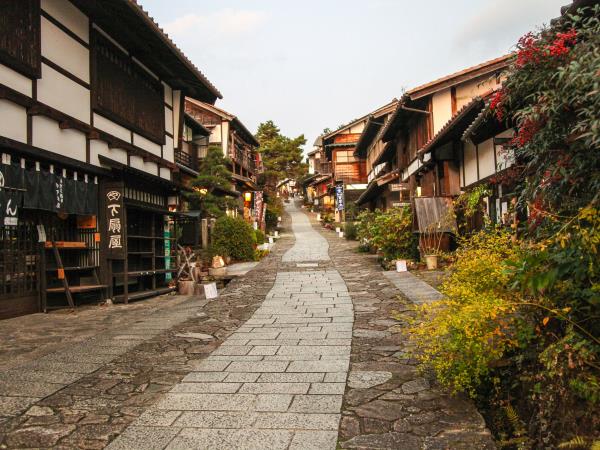 Self-guided walking along Japanís ancient Nakasendo trail
From
US $

1150

to

US $

1805
5 days
ex flights
Tailor made:
This trip can be tailormade at a time to suit you and can be adapted to suit your interests, budget and requirements as necessary
If you'd like to chat about Japan walking or need help finding a vacation to suit you we're very happy to help.

Best time to do the Shikoku Pilgrimage
Around 100,000 people embark on this walk every year. The best time to do the Shikoku Pilgrimage, and the most popular, is either April or October, with gorgeous spring and autumnal scenery and pleasant weather. The summer months are less busy but very hot, with heatstroke a definite possibility Ė hence the conical hats. Short tropical cyclones are also common in summer. Heavy rain can be expected from June to mid-July. Attempting the Shikoku Pilgrimage in winter is only for the hardiest; many of the temples are in the mountains where the temperature can be bitterly cold, and some paths treacherous with snow and ice. In February the snow can be six inches deep in the higher reaches.