KwaZulu-Natal travel advice
Getting the most from your safari
Debby Oscroft from one of our leading KwaZulu-Natal experts, Sunway Safaris:
"The first experience in the bush is a really special time for anyone who loves the outdoors and nature. Always be as quiet as possible so as not to frighten off the wildlife. They have super-sharp hearing and senses so are easily spooked, ruining any chance of watching them interact. Always try and wear muted colours, keep movement to a minimum and no sudden movements as this will scare them away. It is a great idea to always set your camera up with the correct lens, before the game drive (if needed) and also to have your binoculars handy – bag unzipped so to further lessen any noise in taking them out."
Our KwaZulu-Natal Vacations
Simon Mills from another of our leading KwaZulu-Natal vacation experts, Native Escapes:
Cultural advice
"A number of lodges offer entertainment with Zulu dancers from the community and try and educate guests about the traditions, but it can feel a little bit staged. We always suggest staying at lodges that are community owned or indeed contribute heavily to the local community. This way you can do things like going into villages with guides, see how people live - but at the same time, your spending (just by staying at the lodge) is contributing to the good of the community."
Self-driving tips
"
Self-driving
is a brilliant way to see this vibrant area and get off the beaten track. I love driving in the Southern Hemisphere Autumn - so April and May, as the leaves turn and the days are bright and sunny. Places like the Drakensburg Mountain really come into their own then. The routes in this area and Battlefields and the Midlands are really lovely; fantastic driving and wonderful views. However, be aware the main roads heading between Durban and Richards Bay (two of Africa's largest ports), can be busy."
Volunteering advice
Galen Schultz from our conservation volunteering specialists in KwaZulu-Natal, WildlifeACT says:
"Our ideal volunteers make the most of their experience by coming with a positive attitude, a passion for wildlife conservation, and a desire to want to help make a difference. We encourage them to get as actively involved as possible, and to also gel well with our volunteers from around the world. Very often, these experiences result in life-long friendships."
Itinerary tips
Debby Oscroft from our experts, Sunway Safaris:
"Another 'must-do' is walking in the Drakensberg Mountains. I had the privilege of growing up in the foothills of the Drakensberg and there is nothing quite as breathtaking as being able to walk along the trails just below these mighty peaks and take in the surrounding beauty. It is a wonderful experience for anyone who is keen on walking and enjoys nature."
Our top KwaZulu-Natal Vacation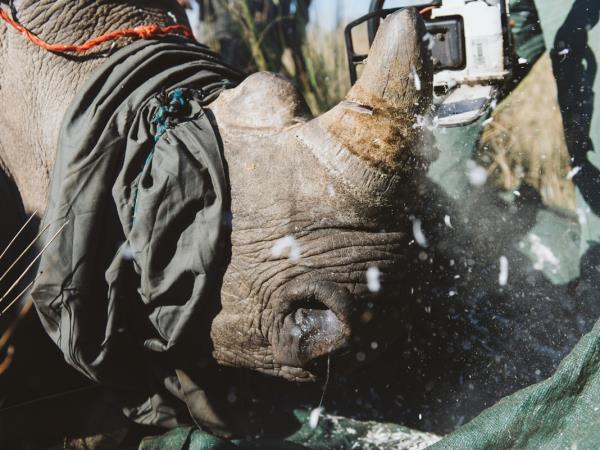 Award-winning, Fair Trade certified wildlife conservation!
From
US $

1463
14 days
ex flights
Small group travel:
2023: 12 Jun, 26 Jun, 10 Jul, 24 Jul, 7 Aug, 21 Aug, 4 Sep, 18 Sep, 2 Oct, 16 Oct, 30 Oct, 13 Nov, 27 Nov, 11 Dec, 25 Dec
2024: 8 Jan, 22 Jan, 5 Feb, 19 Feb, 4 Mar, 1 Apr, 15 Apr, 29 Apr, 13 May, 27 May, 10 Jun, 24 Jun, 8 Jul, 22 Jul, 5 Aug, 19 Aug, 2 Sep, 16 Sep, 30 Sep, 14 Oct, 28 Oct, 11 Nov, 25 Nov, 9 Dec
If you'd like to chat about KwaZulu-Natal or need help finding a vacation to suit you we're very happy to help.

Health & Safety in KwaZulu-Natal
HEALTH
Visit your GP at least 6-8 weeks prior to travel to ensure you are up to date with vaccinations.
Malaria can seasonally present along some of the northern sections of the Elephant Coast - with the risk increasing the closer you get to the Mozambique border – and anti-malarial prophylaxis may be recommended if traveling to Tembe Elephant Park during the October to May rainy season, or if you are classed as high risk. Speak to your GP for up to date advice.
Tap water is safe to drink in most of KwaZulu-Natal, although you'll want to double check with your guide, lodge or camp in more rural, remote areas.
Medical care in KwaZulu-Natal, particularly in its major towns and cities, is generally of high quality and private hospitals are usually of an excellent standard. Make sure you have quality travel insurance in place before traveling that covers all the activities you will be doing, alongside emergency repatriation.
Altitude sickness can be a concern if trekking in the Drakensberg Mountains, with peaks reaching over 3,000m.
Be aware of temperature extremes – which can include oppressive humidity along the coast in the summer months and below-freezing nights in the Drakensberg Mountains in the summer. Keep kids well hydrated, and covered in the sun, even in cooler temperatures.
Check the latest health advice for South Africa before you travel.
SAFETY
While crime levels in South Africa are notoriously high, visits to KwaZulu-Natal are, for the most part, incident free. A common-sense approach to personal safety is required in urban areas and on public transport. For example, not carrying large quantities of cash on your person if walking around – and not flashing expensive camera equipment. You'll drive on the left in KwaZulu-Natal – like in the UK – and while roads are generally in good condition be aware overtaking can occur from any lane and speed limits are often broken. Avoid driving at night if possible as livestock, people (and hippos!) often wander onto the very dark, unlit roads in rural areas. Keep all valuables out of sight in cars – even when you are driving – as robberies can occur at traffic lights or in jams. It's also best to keep all your valuables in your carry-on luggage – thefts have been reported at Johannesburg airport. Do not pick up hitchhikers or stop to assist seemingly distressed travelers – these techniques are often used by hijackers. If you want to do a township tour in Durban, be sure you go with a registered guide. Shark nets protect 37 of KwaZulu-Natal's beaches, which should provide you with ample opportunity for safe swimming around Durban. Along the Elephant Coast you will need to be wary – the shark nets don't extend this far north – and the strong currents can be dangerous. Follow local advice from lifeguards and beach monitors. Take note of the nationwide emergency number – 10111.
KwaZulu-Natal advice from travelers
At Responsible Travel, we think the best people to advise our travelers are often... other travelers. They always return from our tours with packing tips, weather reports, ideas about what to do - and opinions about what not to.

We have selected some of the most useful KwaZulu-Natal travel tips that our guests have provided over the years to help you make the very most of your vacation - and the space inside your suitcase.

Don't panic if you don't see the big five straight away, there are so many other animals and creatures out there that will enthral you. And don't expect to stay on your diet – the food is superb and plentiful!

"Wear long trousers on the walking safari! Plenty of warm clothes and binoculars are a must." – Ginny Jackson

"Go on every possible game drive. Every one of them was special in some way, and if we had missed a single drive, we probably would have regretted it when speaking to others on their return. As first time safari goers we didn't want to go with a checklist of what we wanted to see. We just went to see whatever Africa had to offer. We were not disappointed!" – Janet Thomas

"You need to be interested in conservation, in wildlife and in being away from the daily working life at your desk. Then you will experience a beautiful and very interesting time with so much nature that you will just forget to check your emails." – Ilona Schultz

"You don't have to be young! Most of the promo material features young people but I'm rather too close to 70 for comfort and no-one for a second made me feel out of place or any less valued than the younger people volunteering. (The best friend I have made is in her 20s.)" – Sue Shearman