Last minute family vacations
We all know them. The families who have booked their summer vacations a year in advance, or their breaks before most of us have even put Easter in the diary. In the real world, often getting kids to school, a day's work done and dinner on the table is enough. If you can plan in advance, fantastic. But if you can't, you aren't alone – our Travel Team is here to help. We've put together some places and activities to consider for a last minute summer vacation getaway, along with some top tips from family vacation experts.
Our Last minute family Vacations
Last minute summer vacations
Most families travel in the summer vacations. Europe is always a top choice then – but if you're thinking of a climbing, hiking, biking sort of vacation, it can often be too hot in many places to make the most of it. So if you are going for late availability on this one, consider the kids' age ranges and whether they can be active in the heat. A lot of family vacation activities, such as in Lake Skadar, Montenegro, or on the island of Vis in Croatia, take that into consideration by starting your day a bit earlier to avoid the hottest part of the day. Inland Croatia, such as Velebit National Park, doesn't get as much attention as the coast, but family vacations here are superb.

Other last minute summer vacation places to consider during the long break include Finland, where it is a bit cooler, but with long days for really squeezing every moment out of the vacation. And if you head to Canada, Colorado, or some of the northern national parks in the USA, you can still find snow in July sometimes – along with glistening lakes and rivers to kayak down. It's also still warm in Vietnam at this time of year, so on a family adventure kayaking along Halong Bay or swimming in Hoi An, you won't worry about the odd splash.
Last minute family vacation tips
We've chatted with our travel partners for the best last minute family vacation travel tips, covering everything from spring break recommendations to why you should swap home for huskies in winter.
Dog sledding through the snow
Ali Käräjäoja, from our Finnish friends Routa Travel, recommends a winter warmer:
"The dog sledding season starts in December and ends in early April, but for this and other winter activities, February and March are the best times, as there's more daylight. If you come to Finland at the end of December it has its own mystical feel, as it's dark all the time, which can be really great – but I prefer the sunshine."
Moroccan mountains
Rachel Blech is the co-founder of our vacation specialist SheherazadVentures, which runs tailor made family adventure vacations in Morocco. She explains why spring blooms are her bag: "If you go in low season (early December to mid-February and July or August), you avoid the crowds and high prices, but risk unpredictable weather when it can rain. In my view, the best times to visit Morocco are late February, March or April, when the almond blossom is filling the valleys on the road to Toubkal National Park and the Atlas Mountains. And also the Ounila Valley from Telouet to Ait Benhaddou, which is totally unspoiled as yet – the valleys are unreal emerald green and the road has little traffic."
Cycling through Spain
Vivian Campbell, from our vacation specialist Cycle Catalan, tells us why she'd avoid family activity vacations in August: "Personally speaking, the best time to visit Catalonia is late spring. May and June are absolutely fantastic. July and August can be very hot and August is very busy. To really enjoy a cycling and walking vacation, I would say that May in particular is lovely, as we have so many wildflowers. That's a really nice time for walking. We give people a flower fact sheet and wildflower book so that they can identify all the wildlife and flowers when they're on their walks."
Our top Last minute family Vacation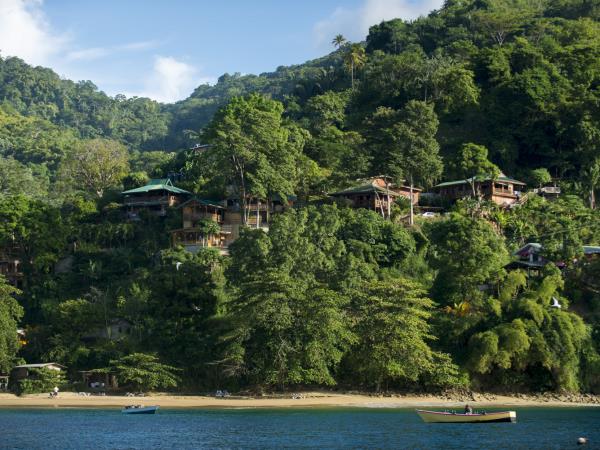 17 beautiful accommodations in unique eco resort
From
£

107

to

£

371
per accommodation per night
Accommodation
If you'd like to chat about Last minute or need help finding a vacation to suit you we're very happy to help.