How to book a last minute vacation
Responsible Travel is a matchmaking service, so we won't book your vacation. Instead, we'll do your research for you and quickly and put you in contact with one of the 400-plus responsible vacation specialists we work with. That means no spending hours ploughing through hundreds of websites, wondering whether you've chosen the right thing. Between our Travel Team and the vacation specialist, we'll sort the wheat from the chaff and find what's best for you.

You are never going to lie on your death bed and say to yourself, 'I really wish I hadn't taken that last minute vacation to Africa.' Life is for living.

Unlike Siri, our Travel Team are real people. Although when you start to delve into their extensive knowledge of all the vacations on offer, you will start to wonder if they're actually for real. They just know their stuff, and they're jolly, and they're patient. We know, because the rest of us at Responsible Travel always go to them as our first port of call for anything we don't know. So rest assured – you're in the best possible hands. So seize the day, call us – or read on to find out more about how booking a last minute vacation works.
Our Last minute Vacations
Four steps to booking a last minute vacation
1. Browse our website
Before you call, have a quick browse though our
last minute vacation offers.
See where you could go now. The vacation companies we work with are good at late availability, because they are used to working in a bespoke, one-to-one way. You could also check our
Facebook
and
Twitter
updates for late availability offers. Just remember: a late availability vacation doesn't always equate with a special offer.

Small operators don't buy packages in advance and then sell the leftovers off cheap at the last minute like stale buns. They are always fresh and good quality.

The small tour operators we work with don't pre-book things like the mass tourism giants do. So if they can fit you in on a tour, they will. Small tour operators also offer a lot of small group tours, and if only eight people have booked on a tour which can accommodate 10, there's your late availability. They might not be offering smash and grab last minute deals, as the companies we work with have a fair pay for all ethos, but they will have spaces ready to go.
2. Call our Travel Team
When you call our Travel Team, they'll talk you through the various late availability options for when you want to travel. And for the budget you have available. They will let you know if there are small group or tailor made tours available, and will give you plenty of food for thought depending on what you're looking for. Just remember: a bit of flexibility on duration, destination and departure dates goes a long way.
3. Choose a tour operator
Once our Travel Team has whittled down your options, they'll put you in touch directly with the relevant tour operator. The specialist vacation company will take over with all the details at that point, as they are experts in their field, and can tell you all the nitty-gritty about what you need to pack, accommodation details, who else will be traveling in a small group with you, and so on. They will also then be able to advise you on flights, or book them for you.
4. Book your flights
Please note that we don't book flights at Responsible Travel. If your tour operator isn't able to book flights either, then read
our guide
to booking last minute flights.
Our top Last minute Vacation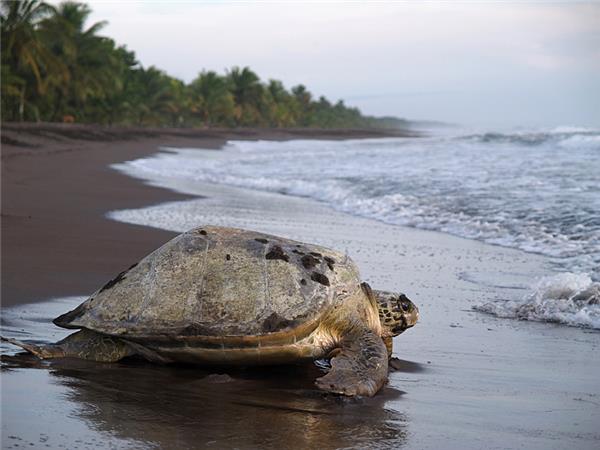 An amazing variety of Costa Rican wildlife
From
US $

3999

to

US $

4879
15 days
ex flights
Small group travel:
2021: 25 Nov, 21 Dec
2022: 1 Jan, 15 Jan, 22 Jan, 5 Feb, 19 Feb, 24 Feb, 26 Feb, 3 Mar, 5 Mar, 12 Mar, 17 Mar, 19 Mar, 24 Mar, 2 Apr, 9 Apr, 16 Apr, 23 Apr, 30 Apr, 7 May, 21 May, 9 Jul, 23 Jul, 30 Jul, 6 Aug, 13 Aug, 20 Aug, 27 Aug, 3 Sep, 17 Sep, 1 Oct, 8 Oct, 15 Oct, 29 Oct, 3 Nov, 5 Nov, 10 Nov, 12 Nov, 17 Nov, 19 Nov, 24 Nov, 26 Nov, 17 Dec, 22 Dec, 31 Dec
2023: 5 Jan, 7 Jan, 12 Jan, 14 Jan, 19 Jan, 21 Jan ...
If you'd like to chat about Last minute or need help finding a vacation to suit you we're very happy to help.

Last minute vacation tips
Consider flying somewhere in the same time zone, so you don't have to spend time acclimatising Don't hesitate if you find a dream of a last minute vacation. It could be gone two days later, so bite the bullet and go for it. Be open-minded about all the things you can do. You almost have to let fate play a hand when it comes to where you can go and what you can do rather than saying, "This is what I want to do and that's that." It might even lead you down a path you might never have thought of before. Which leads to: flexibility gets you everywhere, especially when it comes to departure dates and trip duration. Last minute doesn't mean cheap. Sometimes we do have special offers, and the Travel Team will point them out to you. Don't panic pack. More often than not, you can buy vacation essentials in the destination, or hire specialist equipment, which can also be a source of income for people on the ground. Also, remember to read the trip notes thoroughly before you go. Winter activity vacations, for instance, will usually provide all your outer clothing.