Last minute vacation destinations
Need some late vacation inspiration? Here, we'll regularly update the best last minute vacation destinations for you to visit over the next three months. To some travelers, booking three months in advance might not seem like 'last minute' at all, but if you're hoping to do something that usually requires booking a year or so in advance, like hiking the Inca Trail, gorilla watching or climbing Kilimanjaro, then three months in advance is actually super last minute – especially if you need to get training in. Read on to find out what kind of adventures are waiting to be grabbed.
Our Last minute Vacations
March last minute vacations
We love activity vacations at this time of year and, as they are often small group vacations, you have a good chance of getting a last minute place in the group. For example, the spring time sunshine in southern Morocco is just perfect for activity vacations, as it is not too hot, as long as you don't want to go too high in the mountains, where there may still be snow. But then again, you can combine snow with fun in the desert and the coast, so a win-win for those sprightly March hares out there. Costa Rica is dry and mostly sunny, so this is a great time for combining wildlife watching with activity vacations and the Galapagos are great just now for action, especially if you pick a land based vacation from where you can totally immerse yourself in real island life, and also their beaches.

For snowy winter activities, check out late availability in Sweden, Finland and Norway. The 24-hour darkness has, thankfully, lifted, but the snow remains in the northern regions, as do the Northern Lights. Serious trekkers might want to bag a ticket – as well as a mountain – in Nepal in March as the winter snows have melted and the monsoon season hasn't hit yet. Monsoons still haven't hit Myanmar (Burma) either, where it is dry and warm, but not too hot in March. Cuba is at its driest in March too, with the winter chill having passed on.

You will still feel a chill in the air in Andalucía of a March morning, but the air heats up quickly, creating warm sunny days for walking or cycling vacations, with the aromatic orange blossom also in bloom at the end of the month. If March madness means splashing out on a wildlife vacation, this is a great time to keep an eye out for last minute vacations to Kenya and Tanzania. You can get good deals at this time, as the rainy season is due to start. The rains seem to arrive that bit later every year, though – so you could get lucky with pleasant weather, low prices and few other vehicles crowding round the wildlife. March is also the month to spot the biggest mammals of them all – whales. These trips do book out in advance, so if you can spot a place opening up last minute in March, head to Antarctica, the Azores or Sri Lanka for cetacean perfection.
April last minute vacations
Southern Europe starts to warm up in April. It isn't quite beach weather yet, but the kayak trips kick off (albeit with wetsuits). And if you aren't climbing too high, hiking and cycling breaks can be good too, as long as you pack your waterproofs. And your wildflower books, as this is when the hills start to bloom. The skies are coming to life in Scotland at this time of year too, as migratory birds like puffins start to arrive, and other wildlife starts to thrive. Sicily, Sardinia and the south of Spain are starting to slowly simmer at this stage, however, for both water and land activities. The Northern Lights are usually still burning brightly in the far north of Europe, including Iceland.

Further south, April is the best month for spotting as many species of whales as you can in the Azores. We also think that this is one of the best times to visit Morocco, especially if you're after desert adventures. Further afield, this is a good time to visit Borneo, as it's the driest season. Cuba and Costa Rica are also at their driest in April, and wildlife at its most prolific, although Cuba is very de rigeur right now, so if you see late availability, grab it. It's a hot ticket these days. This is also a great time to head to China, the north having thawed from the winter chill, while the summer heat and humidity haven't yet kicked in in the south. Heat has kicked in big time in India's Golden Triangle, however, so if there is late availability, be prepared.

South America is wonderful in April. The Galapagos Islands enjoy calmer seas and warmer weather - making this the best time to visit, despite the greater chance of rain. Peru's coast is still hot and you can head into the mountains too. Inca Trail last minute availability is rare, though, as the permits go in a heartbeat. Much of Patagonia is still accessible in early April – and the penguins are starting to arrive. You'll avoid the crowds and the high prices, while still enjoying some pleasant weather.
May last minute vacations
This is a crowd-free time to visit Spain, particularly if you want to go hiking or cycling in Andalucía or Catalonia minus the costa crowds. Longer days are also starting to warm up Sweden, Finland and Norway. And they're mosquito-free, which can be an issue towards the summer. Southern Europe is definitely heating up too, and even locals start to swim after Easter in the likes of Croatia, Montenegro, Italy, Greece, southern Portugal and Turkey. This is also a great time, weather-wise, for water-based activities like sailing, taking you well away from the summer crowds.

Heading east, keep an eye out for late availability to Sri Lanka, as May is the best month to visit by far. You'll miss the summer and winter monsoon seasons, and there's plenty of wildlife visible in Yala National Park. Similarly, this is the driest season for Borneo, so the best time for visiting the rainforest and Mount Kinabalu. You'll also catch some great weather in China during May. The north will have thawed from the winter chill, while the summer heat and humidity won't yet have kicked in down south, making this a great last minute vacation destination.

You can often get late availability in Africa in May, as it is just at the end of the rainy season for some countries, so some people are still wary of booking. Which is silly, because Namibia and Botswana's landscapes are still fresh from the rainy season, plus you'll have clear skies and plenty of wildlife. Madagascar is similarly lush and green following its recent rainy season. And this is also your last chance to visit Morocco before the summer heat really kicks in.

For Peru, May is the start of the dry season, but the winter chill hasn't kicked in yet, so it's a good one to snap up at the last minute. The winter has thawed in Norway and Finland, where long daylight hours give you plenty of time to spot the splendid wildlife all around too.
June last minute vacations
There is often a surge of demand for late availability vacation destinations in June, when those who don't want to join the family mass exodus try to squeeze in a trip before the schools break up. Europe is starting to book up at this point, but you will find spaces coming up on group walking, cycling or other activity vacations, so keep your eyes out for those. And many of these don't offer activities in the hotter months, so get in quick. In regions such as southern Spain it is already very hot, so if you want a last minute activity vacation in Spain, do also look at the northern regions. Catalonia, the Pyrenees and the Picos de Europa are gloriously warm and sunny without being unbearable.

In Northern Europe, one of the joys of a last minute vacation is a huge hit of Vitamin D, with endless daylight in northern Sweden, Finland or Norway – ideal for walking, cycling, boating across lakes and even enjoying the beaches. Bring your bug spray, though! In Iceland, there's 24-hour daylight and, just to add to the joys of that, migrating whales can be seen in the surrounding waters here during June too.

Talking of bugs – and they are inevitable – if you are lucky enough to get availability in Namibia and Botswana, the landscapes are still fresh from the rainy season, but you'll have clear skies and plenty of wildlife. The Great Migration's Mara River crossing starts now as well, so consider travel to Kenya or Tanzania. You'll also beat the summer vacation rush to witness this incredible spectacle. But last minute places on these trips are pretty rare.

Heading east, although the monsoon rains hit Cambodia from June to October, they're often short, sharp afternoon storms. If you are traveling on a budget and looking to avoid the Angkor Wat crowds, June can be a great month to travel if you are lucky enough to get late availability. The stormy skies and green landscapes also make for some gorgeous photos.
Our top Last minute Vacation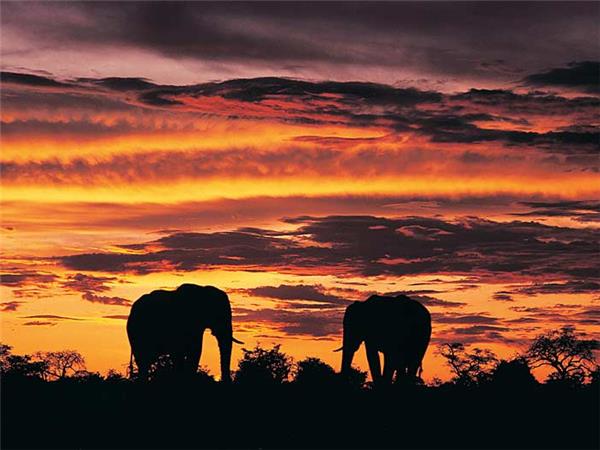 Victoria Falls to the meandering waterways of the Okavango Delta
From
US $

6249

to

US $

7049
14 days
ex flights
Small group travel:
2023: 11 Mar, 6 May, 17 Jun, 26 Aug, 21 Oct, 4 Nov
2024: 23 Mar, 27 Apr, 18 May, 15 Jun, 13 Jul, 27 Jul, 10 Aug, 24 Aug, 7 Sep, 21 Sep, 5 Oct, 19 Oct, 2 Nov
If you'd like to chat about Last minute or need help finding a vacation to suit you we're very happy to help.