Between cruising, snorkelling, sunsets and stargazing, on a Maldives dhoni cruise the sea and the sky provide all your entertainment.

Maldives dhoni cruises are one of the most authentic ways to discover the Maldives. Traveling in a fishing boat known as a dhoni (pronounce it so it rhymes with 'pony'), you're following in the wake of a traditional way of life – many Maldivian island communities still depend on fishing boats like these to catch tuna, one of their staple sources of food. Adapted for small groups of tourists – normally no more than 10 aboard at once – dhonis can easily cross from atoll to atoll, meaning you can explore far beyond the scope of the average all inclusive resort guest. The boats are locally-owned and generally run by a local crew.
Life on board your dhoni is relaxed – do you want to read on the deck, or have a morning swim? – and wildlife encounters are almost guaranteed. As you cruise along, your boat may be joined by spinner dolphins, an amazingly acrobatic species that spins when it leaps out of the water. A whole new world appears when you follow the dolphins below the surface to snorkel: you'll see eagle rays, reef sharks, gigantic manta rays, plus countless reef fish hiding in the coral.
Our Maldives cruising Vacations
What does a dhoni cruise in the Maldives entail?
In short, this trip is all about relaxing, snorkelling, and discovering fascinating local culture, far away from the tourist resorts. Cruises last for around one week, but can be combined with a tour of Sri Lanka, which makes an action-packed counterpart to this more relaxed voyage. Most Maldives dhoni cruises start in Malé the capital, where you'll meet your boat, your crew and the rest of the guests. There will be a maximum of 16 people in your party – normally split between two boats of six to 10 berths each. From Malé, you'll typically head south, towards South Male, Felidhoo and Meemu Atolls, away from the more developed North Malé Atoll.

Each dhoni is designed a little differently. Some have been fitted with solar panels. Some have masts, others don't, and you'll usually travel under motor. On board, you'll find wooden cabins mostly shared between two – solo travelers pay a supplement for their own cabin. Cabins are simple, with bunk beds or double beds and space for both suitcase storage and for changing in and out of your swimwear. Bathrooms and shower rooms are shared between guests. As the trip progresses, you might even find yourself dragging some bedding outside and sleeping under the stars on deck.

There are normally four or five crew on board, including a captain, chef and tour leader, and by the end of the trip, you'll know each other well. The chef prepares most of the meals on board, but there'll be the odd beachside barbecue, too. All food is bought (or indeed, caught) locally – so there's lots of seafood on the menu – as well as pastas, roti-style bread, afternoon cake, and plenty of fresh fruit and vegetables.
It's important to note that you won't be at sea all the time. After all, it would be remiss to visit the Maldives without ever stepping ashore and encountering the Maldivian way of life. There are plenty of opportunities on your trip to tour the islands – inhabited or otherwise. On the inhabited islands you'll find small villages that don't get many outside visitors. Here's a great opportunity to interact with local people. You might see some displays of Bodu Beru traditional drumming and you might be able to buy handmade souvenirs. Much of Maldives tourism is confined to private island resorts and has little positive impact on the local people. What's great about Maldives dhoni cruising is the opportunity to connect with people, from the crew on your boat to the islanders, as they show you around their houses, their local mosque and their village.
Don't forget to look below the water, too: the snorkelling is superb. The Maldives is famous for 'fish soup' – that's water that's chowder-thick with swimming shoals. Your Maldives dhoni cruise will take you to some great, remote snorkelling spots, including the longest stretch of reef in the country. Everyone knows how to spot a clownfish, but your crew can identify everything from the tasty tilapia to the poisonous lionfish. You might also see turtles and reef sharks.
There are no diving facilities on the dhonis, but prior to your visit you'll be asked for your shoe size so that the crew can make sure there's some snorkelling equipment with your name on it. You'll get flippers and a mask to use throughout the week. You might want to bring swim shoes for navigating any rocky patches of the sea bed if you go out for a swim without your flippers. You will want to bring lots of sun cream, especially when you're on the water. Consider upgrading to a sun cream that doesn't contain oxybenzone and octinoxate – chemicals that are harmful to coral. You could also bring a UV-blocking long-sleeved rash vest.
On the subject of swimsuits: you'll be practically living in yours on board the boat, so bring more than one to mix up your vacation photographs. However, modest dress is essential on inhabited islands away from the main tourist centers. The Maldives is a conservative Muslim country and visitors should dress respectfully. Pack long, loose, shoulder, chest and leg-covering clothing that is lightweight enough to beat the heat. Once ashore, touring these flat, small islands isn't particularly challenging, and flip flops or sandals should suffice.
"So many wonderful memories of this vacation, the great group of people I met, the dolphins swimming in their natural environment and releasing a turtle back into the sea after having found it caught up in a fishing net. The beautiful sandy beaches and clear waters, my first attempt at snorkelling, the list could just go on and on." – Pam Stewart
Our top Maldives cruising Vacation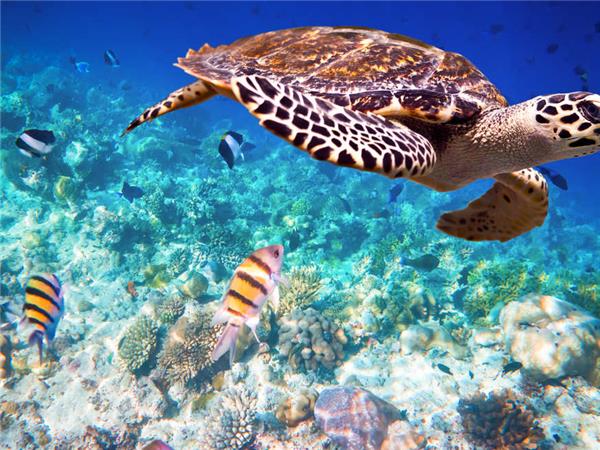 Cruise the Atolls unspoilt tropical islands
From
US $

1750

to

US $

2200
8 days
ex flights
Small group travel:
2023: 6 Aug, 13 Aug, 24 Sep, 8 Oct, 22 Oct, 29 Oct, 5 Nov, 12 Nov, 3 Dec, 10 Dec, 17 Dec, 31 Dec
2024: 14 Jan, 21 Jan, 28 Jan, 4 Feb, 11 Feb, 18 Feb, 25 Feb, 3 Mar, 10 Mar, 17 Mar, 24 Mar, 31 Mar, 7 Apr, 14 Apr, 5 May, 21 Jul, 4 Aug, 11 Aug, 25 Aug, 22 Sep, 6 Oct, 20 Oct, 27 Oct, 3 Nov, 10 Nov, 17 Nov, 24 Nov, 1 Dec, 8 Dec, 15 Dec, 29 Dec
If you'd like to chat about Maldives cruising or need help finding a vacation to suit you we're very happy to help.

Maldives Dhoni Cruise Highlights
Malé
The capital of the Maldives is one of the most densely populated islands in the world. With its international airport, it's most visitors' gateway to the country. Malé divides opinion: it's messy, busy and ramshackle in places. This is where you'll start your dhoni cruise, but not before spending some time exploring the mosque, the port and the fish market.
Meemu Atoll
The Meemu Atoll is found south of Malé and Vavuu Atoll. The inhabited islands in this chain tend to grow yams – a staple crop – in abundance, and get very few visitors. The atoll has a very long stretch of coral reef that's fantastic for divers and snorkelers. Your dhoni cruise might stop at Dhiggaru, one of the 25 inhabited islands of the 34 in this atoll. Step ashore to visit its small village, and see local people performing a drumming display.
South Malé Atoll
Reached across an oft-choppy channel – easily navigated by dhoni – the South Malé Atoll sits in sharp contrast to nearby Malé. It has only a handful of inhabited islands, so in only a couple of hours, you can feel like you're in a completely different world.
Vavuu Atoll
Sitting just south of the South Malé Atoll, Vavuu Atoll is the smallest in the area, and includes the uninhabited islands of Kudiboli and Kuda Anbaraa. It also contains the Felidhoo Atoll and the island of Felidhoo, one of the quiet islands that you might visit on your cruise. The island is ringed by reef, and is just starting to see the emergence of guest houses – the start of its own embryonic tourist industry.
The most practical airport to fly into is Malé's Velana International Airport. From here, you can join your cruise. You must be able to swim to participate in snorkelling and other water-based activities off the dhoni. You'll need US dollars or your credit card to purchase drinks (alcoholic or otherwise) on board, and you can pay your tab at the end of your trip along with any tips. Bottled water and tea and coffee are provided, as are all meals. You may have an opportunity to buy locally made souvenirs onshore, so bring a few additional dollars to spend.
The temperatures in the Maldives are consistently warm – and pretty humid – throughout the year. There are two distinct monsoon seasons: a dry northeast monsoon in winter, and a wetter southwest monsoon in summer. The most popular time to visit the Maldives is between December and March – to escape winter weather elsewhere in the world – and this is during the country's dry season. Most of the wildlife you're likely to encounter on a dhoni cruise is present throughout the year, but May and November are great times for snorkelling; the water is usually at its clearest in these 'shoulder' months, between monsoons.
More about Maldives cruising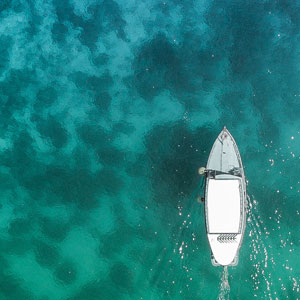 This Maldives small ship cruising vacations guide is all about exploring small island life on board small idyllic boats.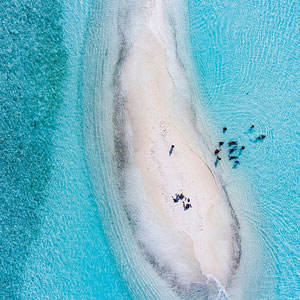 Our Maldives cruising map and highlights show the sorts of idylls that almost bring tears to your eyes.