Traveling in Mongolia with kids

Mongolia was built for kids: no roads to run into, or sea to drift off in – your biggest worry will be them falling headfirst into a cowpat

Traveling in Mongolia with kids is a certified adventure and if you embrace the fact that getting anywhere is half the fun and settle into long journeys along bumpy roads with a bit of travel scrabble and some colouring books then that's your only battle won. The food is a bit mutton heavy, so bring some favourable snacks to ease the transition, and your surly teenager might suffer internet withdrawal for all of five minutes, but kids of any age will soon forget their western trappings when faced with the absolute freedom of Mongolia's irresistible wilderness.
Our Mongolia family Vacations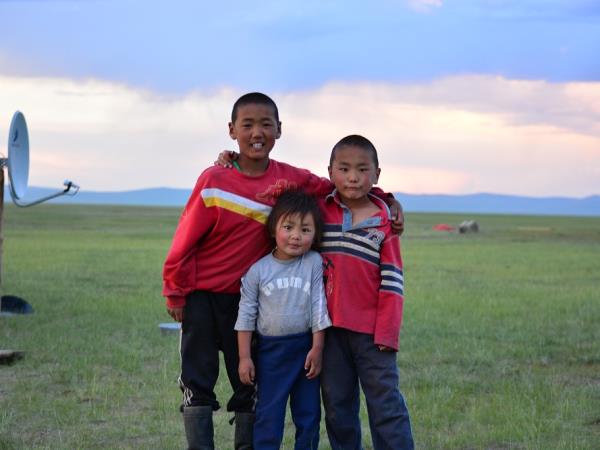 Journey through stunning Mongolia with your family
From
US $

2300

to

US $

3000
15 days
ex flights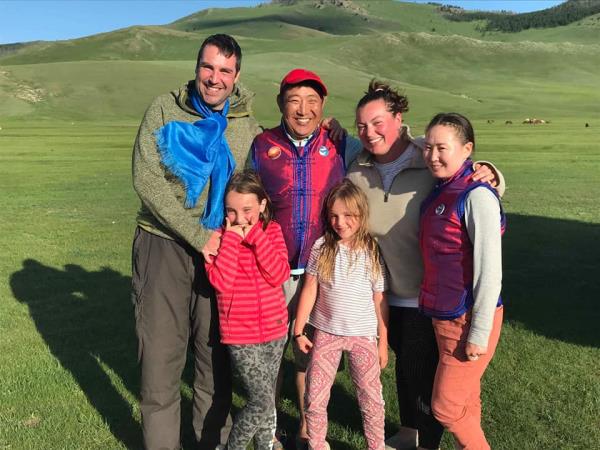 Life-enhancing local Mongolian adventure for all the family
From
US $

3775
12 days
ex flights
Activities for families in Mongolia
Staged at the National Recreation Centre just outside of Ulaan Baatar, the Tumen Ekh Ensemble cultural show may be touristy, but it's also a really professional evening that will have imaginative little minds gripped. With brightly colored costumes, dramatic throat singers, graceful dancers and contortionists that bend in inconceivable ways, it's utterly captivating from start to finish.
Whether your kids feel like learning or have a case of fidgety fingers, the Museum of Natural History will keep them entertained. Stuffed animals fill the rooms, as do knobs to push and buttons to press. The museum's trump card is the two dinosaur skeletons that loom menacingly.
There is little more intriguing for kids and their insatiable curiosity than discovering how other people live and staying with a family in rural Mongolia is an unmissable experience; from what they eat to how they sleep, Mongolian hospitality dictates that you will be involved in every aspect of traditional family life and you'll have the peace of mind that your money is benefitting them directly.
Our top Mongolia family Vacation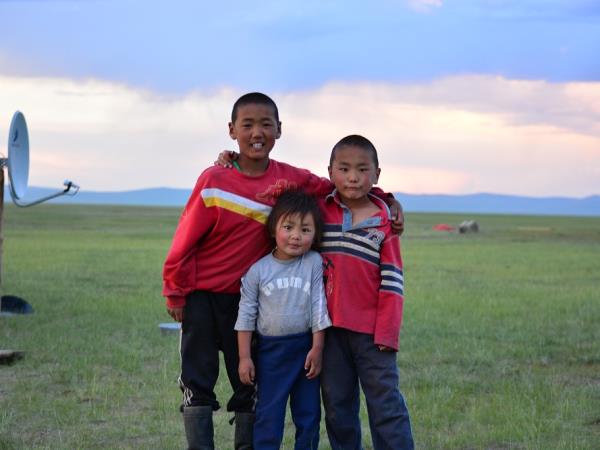 Journey through stunning Mongolia with your family
From
US $

2300

to

US $

3000
15 days
ex flights
Tailor made:
This trip can be tailor made throughout the year to suit your requirements
If you'd like to chat about Mongolia or need help finding a vacation to suit you we're very happy to help.

Responsible travel asks the experts
John Williamson from our supplier, Zavkhan Trekking, shares his advice on traveling in Mongolia with kids:
"Mongolia is absolutely a family destination. I have run trips for families and the kids have had an absolute ball; it's the horse riding - galloping freely around the countryside - combined with a local culture that's very welcoming and family-orientated that appeals. Culturally, Mongolia is the opposite of what most kids have back home, with no electricity, no internet, no phone or screens. Removing them from all of their creature comforts is an incredible learning curve and they'll find everything about the nomadic culture even more captivating without the distractions that are so readily available in their lives back home."

Jess Brooks from our supplier, Eternal Landscapes, shares her opinion on traveling in Mongolia with kids:
"Mongolia naturally leads to adventure and exploration and kids can explore, run, climb and scramble to their hearts' desire. From my own experience, Mongolia for families provides a trip where you have quality time together away from the pressure of emails and social media. A visit to the Mongolian countryside to stay with a local family and experience traditional Mongolian life will be the highlight of any trip for the entire family, comparing and contrasting each other's way of life (kids love the fact that the children of some nomadic families actually have basketball hoops put up outside their gers!).

Camping out in tents is also highly recommended. with a campfire - or even better with a traditional Mongolian barbecue - and loads of shooting stars to count in the clear sky."