Sabah's nickname – the Land below the Wind – refers to its sheltered position south of the monsoon and typhoon belt.

While it escapes the worst of the storms and can be visited year-round, Sabah still has its own wet season, which falls roughly from October to March, although – being covered largely by tropical rainforest and with an annual average of 2,000mm rainfall – the "dry" season is a relative term. Lowland temperatures hover at around 25-32°C year round, with exhaustingly high humidity. Keep hydrated! Mountainous areas are refreshingly cool, and on Mount Kinabalu night time temperatures can even dip below freezing. Generally, May to September is the best time to visit Sabah, and with trees fruiting at this time, orangutans can be seen grazing closer to the ground.
Visiting Sandakan, on the east coast of Sabah, in January will place you slap bang in the middle of the rainy season, where unsettled weather may disrupt diving and travel plans, including thoughts of climbing Kinabalu. The west coast at the start of the year is a far drier option with relatively settled conditions all the way through February, March and April. Conversely, the west coast of Sabah starts to have a higher rainfall from May until the end of the year, whilst the east coast is relatively stable during June and July with afternoon showers helping to freshen things up a bit. Be aware that July is also Sabah's festival season, so expect colourful processions as well as accommodation getting booked up months in advance. Accommodation and flights are less expensive during the 'low season' from October to March, and thanks to Sabah's changeable weather there's every chance of finding blue skies either side of an afternoon shower. Although Sabah is certainly a year round destination, August and September are generally considered the best months to visit with the east coast getting wetter during October, November and December whilst areas around Kota Kinabalu, in the west, get drier.
Kota Kinabalu (West coast) Weather Chart
Our top Sabah Vacation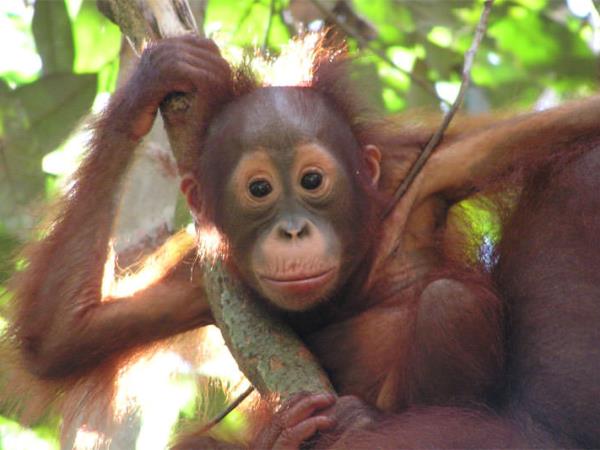 Explore bustling cities, lush jungles and paradise beaches.
From £1845 9 days ex flights
Tailor made:
Everything is tweak-able, giving you the freedom to build your own unique and meaningful trip. Slow down the pace with few extra nights here and there, add a few more active adventures along the way, upgrade your accommodation for that extra bit of luxury – it's up to you!
If you'd like to chat about Sabah or need help finding a vacation to suit you we're very happy to help.

Responsible Travel recommends
Daniel Waters, a Borneo specialist for our adventure travel experts, Wild Frontiers, discusses the best time to visit Sabah: "It's difficult to recommend a best time to travel. The rainy season is sort of from November to March, but it varies wildly from area to area, and Sabah is protected from the cyclones so it doesn't really get as affected as the Philippines, for example. You can pretty much travel at any time of year. I went in November and in the northeast you could set your clock by the heavy downpour at 2pm. But it was finished in half an hour – then it was blazing sunshine again. In the northwest it was bone dry the whole time, so there are a lot of regional differences. But on the whole there are heavy afternoon downpours then you're okay for the rest of the day."
Festivals & events in Sabah
Regatta Lepa
A "lepa" is a single-mast sailboat, traditionally used by Semporna's seafaring Bajau community. In late April, they take to the seas in vibrantly decorated lepa to compete for the title of "Most Beautiful Lepa", and you can enjoy the scenes along with Bajau cultural performances, fireworks and games.
Monsopiad Cultural Village
This model village just outside of KK is named after a Kazadan warrior. It's open for tours year-round, but many cultural events and demonstrations are held here, including Sago Day in July, celebrating this versatile palm; a mock wedding with a ritual performed by a high priestess in July; food tasting days; and handicraft workshops.
Sabah Fest
Over 30 different ethnic groups live in Sabah, but if you don't have time to discover them all, then head to Kota Kinabalu's Sabah Fest in early May. It's a buzzing cultural celebration with theatre performances, music, dance and food stalls representing each culture, as well as craft exhibitions and demonstrations. It's also a prelude to Sabah's biggest event: the Harvest Festival.