Responsible tourism in Sabah
---
Travel right in Sabah
Sabah may seem like every eco tourist's dream - a reverie of rainforests, remote reefs and traditional tribes. But visitors landing here may be more shocked by the neat expanses of palm trees than raw jungle; Borneo as a whole has lost over half its forests, with a third lost in the last three decades, to palm oil plantations and loggers (legal and otherwise), while coal and gold mining are on the increase and the illegal wildlife trade is in full swing.
In the space of a generation, Borneo's endemic species may literally disappear - before many of them have even been discovered. Additionally, traditional ways of life are being eroded, and without the knowledge of those who know these forests best, their survival is threatened further. Sustainable, ethical tourism therefore has a key role to play in Sabah's future - and in the future of its most iconic species: the orangutan.
Wildlife & environment
---
PALM OIL, ORANGUTANS & RESPONSIBLE VOLUNTEERING
Deforestation & the story of palm oil
---
"Deforestation" is a buzzword in Sabah. While Malaysia has, to a certain extent, rebuffed the onward march of the palm oil plantations that have destroyed Indonesia, deforestation is still a massive issue, and not just for Sabah's orangutans. Many rare and endemic species are found here, including the proboscis monkey - found only in Borneo - as well as the sun bear, pygmy elephant and clouded leopard. To give a sense of the wealth of biodiversity found here, on average, three new species were discovered in Borneo's forests each month between 1994 and 2004. Many will have become extinct before we were even made aware of their existence.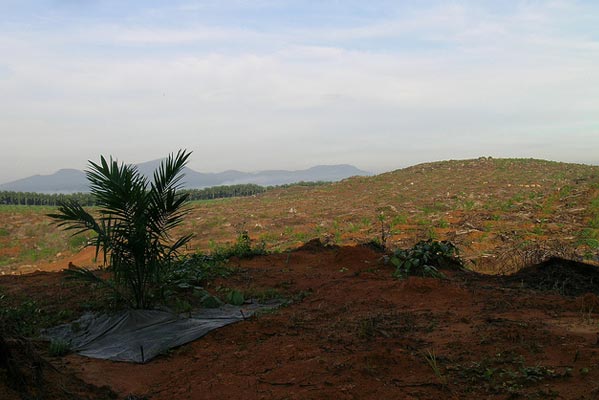 Palm oil is seen as a one-size-fits-all miracle oil. As the cheapest vegetable oil on the market, it is used widely in food as well as in toiletries - and ironically, it is now touted as a "biofuel". While it may pollute less than its petroleum - and coal-based alternatives when burned, forest clearance and altered land use make up a phenomenal 80 percent of Indonesia's carbon emissions*. Worse, intense monocropping requires high chemical input, and the soil is rapidly exhausted... meaning that yet more forest must be cleared to make way for yet more plantations. Suddenly this "clean" fuel starts to look rather filthy.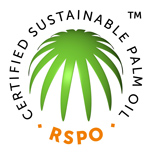 Visit forests and research stations, pay park fees and spend your money in local communities. This demonstrates that the intact rainforest has a value which will last for centuries - rather than the short-term gain created by logging and farming.
Check ingredients lists - and avoid purchasing anything made with palm oil. Alternatively, look out for products with a Roundtable on Sustainable Palm Oil (RSPO) logo.
Buy Fairtrade, sustainable products from Borneo's forests that encourage the preservation of the forest, such as wild honey, mountain salt, and locally made handcrafts.
Find out how else to get involved on WWF's page on how to support Borneo's rainforests.
*Source: wwf.panda.org
Malaysia's biggest marine park
---
While the future of Borneo's forests remains undecided, at sea it's a cheerier story. In May 2016, after 13 years of planning, Malaysia declared its
largest marine protected area
just off Sabah's northern tip; the Tun Mustapha Park (TMP) now protects 10,000 square kilometres of marine landscape including a vast coral reef, mangroves and over 50 islands. It is situated within the highly biodiverse
Coral Triangle
.
As well as thriving reefs, TMP encompasses commercial fishing areas and coastal communities – meaning that along with the gazetting of the park came sustainable management plans that will ensure fish stocks are allowed to recover and damaged reefs have chance to recuperate. Seagrass, fish, dugongs and green turtles thrive in this region, so the potential for developing well-managed, responsible tourism is high – and to prove that protecting this marine environment can prove more lucrative in the long run than destroying it.

What you can do
Simply visiting TMP while in Sabah is one of the most valuable things you can do – and ensuring you do so with a responsible operator with a commitment to protecting this fragile environment. For extra points, pack an eco friendly sun screen to wear while in the water to avoid contamination, and gather any discarded bottles or plastic bags you may find in the sea. Be sure to report to your vacation company any irresponsible actions on behalf of your boat driver or tour guide – such as dropping anchor on the coral, touching marine life or disturbing nesting sea turtles or hatchlings.
Volunteering - responsibly
---
After hearing about the plight of the world's last orangutans, it's natural to leap at the opportunity to volunteer with them, and to support their conservation. However, philanthropic travelers should take a step back: choosing the wrong volunteer placement is not just worthless - it can actually do even more harm. Fortunately, volunteer opportunities are better managed in Sabah than across the rest of Borneo, thanks to them being dominated by a number of well-established projects. Work there tends to consist of cleaning our enclosures, building cages and climbing frames, clearing paths and any other construction or general maintenance work - so you need to be fit. However, there are still
questions that all wannabe-volunteers must ask
to ensure their money is going to the right place, and that their hard work really is making a difference.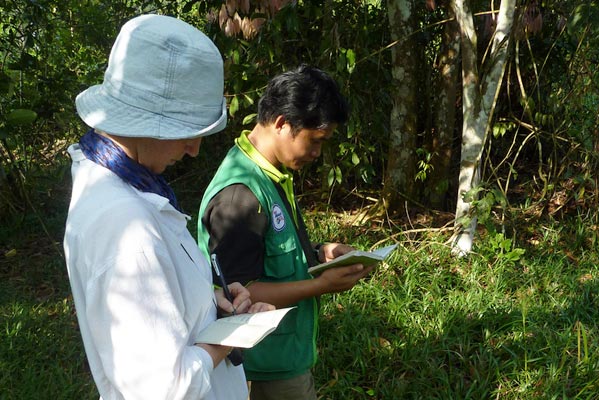 What you can do:
Harriet Whitmarsh, from our supplier The Great Traveler: "If a project allows people to do hands-on volunteering with orangutans, that is something to look out for. Now and again you do come across a project that allows it - however, these volunteers will have been in quarantine for ten days, and the tests you have to go through are quite rigorous. So if our volunteers were going to be close to the orangutans, they would have to be in quarantine for a two-week period and have all the tests done, as well as significant training.

So people do need to look into these "hands on" projects - as well as asking about infant mortality rates at the centers that allow this without quarantines. A common cold can kill a baby orangutan very quickly, and then it can spread though the entire group. So people should keep their eyes out for it."
Do your research before going out by asking your operator very specific questions about the kind of work you will be doing, the success rates of the rehabilitation center and where exactly your fee is going. Check online traveler review sites; the reviews on Responsible Travel are also unedited and honest.

Finally, remember that helping rehabilitated wildlife is really sticking a plaster over a wound. Ideally, there would be no need for these centers in the first place. Look for initiatives that work with communities - on reforestation projects, or in community tourism which allows them to make money from the forest in its natural state, thus reducing the incentives for logging and poaching, and empowering them to stand up to big businesses. Planting fruit trees on the edge of a national park may sound less glamorous and exotic than snuggling a baby orangutan - but it's far, far more helpful in the long term.
People & culture
---
DISPLACED TRIBES & COMMUNITY TOURISM
32 ethnic groups live in Sabah - with over 80 distinct languages and dialects. Just a handful of these remain in the forests, such as the Rungus tribe of northern Sabah, who share traditional longhouses with several other families. Deforestation, urbanisation and the introduction of industries such as mining mean that their traditional way of life is being eroded, and with it, their knowledge of the forest, its wildlife and plants will disappear.
What you can do:
Community tourism is a way for visitors to learn about these traditions; for local communities to continue practising them and sharing the knowledge with younger generations; and for people who have faced ongoing discrimination by the government and businesses to demonstrate that their culture, their sustainable way of life and their knowledge is valuable - even in the modern world. Across the border in Sarawak, a Dayak community was saved from government-enforced eviction from the forest after establishing themselves as a money-making tourist center. Community tourism really does make a difference.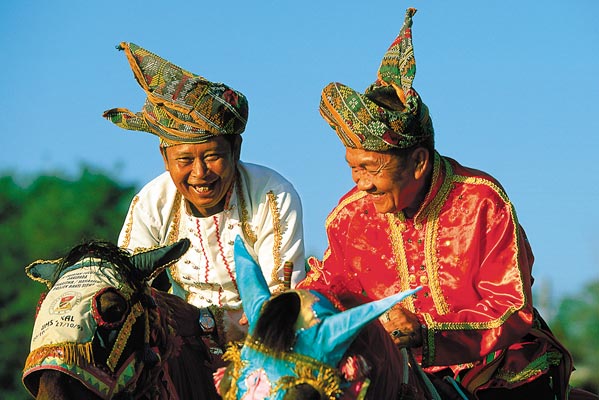 Tom Hewitt, from our supplier Adventure Alternative Borneo: "The people here are ultimately the ones that are going to sustain the coral reefs, they're going to look after their forests and their native lands. What happens on the ground in terms of conservation is often quite disappointing, which is where responsible tourism companies come in, the ones that have taken the time to get to know the country and are willing to promote something different, to bridge that gap."

Nicki Hollamby, from our supplier Audley Travel: "You must talk to the tour operator - find out if they've been there and stayed with the community, how long they've been working down there, how it's set up. If the tour operator can talk to you about all this stuff, then it's probably going to be a good project. They should be quite passionate about it - I wouldn't want to send people to just go and "watch" other people. Ask how the community is actually supported, how tourism benefits them. If these things are done properly, they are really good for both tourists and locals."
Responsible tourism tips
---
Travel better in Sabah
Selingan - also known as "Turtle Island" - has turtles laying eggs on its beaches most nights, which are then transferred to a hatchery for their protection. It's an excellent project, but tourism here in recent years has increased to the point where there are frequently dozens of tourists standing around a single turtle - which is not fun for visitors - nor for the turtle. Visit one of the other islands in the region for a less intrusive experience.
Never use flash photography with wildlife.
Malaysia is a conservative, largely Islamic country. Even in the cities, travelers should dress modestly, but in rural areas women should cover their shoulders (no strappy tops) and wear at least three-quarter length trousers or skirts - the longer the better. Carry a sarong to cover up just in case.
Orangutans share over 96 percent of our DNA - so diseases can be transmitted easily. They are inquisitive apes and may approach you at the rehabilitation centers, but do your best to keep your distance, no matter how great the temptation to touch them. Again remind yourself of the ten questions to ask if you're interested in a volunteering placement. If you are specifically interested in seeing these inquisitive see our guide here.
Sabah is one of the world's top dive spots - but its reefs are suffering. Sipadan is the diving highlight, and to protect it, the resorts here were closed in 2002 so you'll need to stay on a nearby island, and there are only 120 dive permits issued per day for divers with a minimum of 20 log dives - so get in early. Despite the regulations, not all operators are entirely responsible - check the company website for guide bios and customer reviews for testimonials. Local divemasters are available - so if possible, book with one of these.
Sabahan cuisine is excellent, particularly the seafood. Treat yourself - and your wallet - by eating at the night markets in Kota Kinabalu, rather than the expensive tourist joints along the waterfront.
Photo credits:
[Palm oil plantation:
Lian Pin Koh
] [Volunteering:
snomelf
] [Tribes: David Kirkland / Sabah Tourism]