Turtle watching advice
Daniel Waters, from our adventure vacation specialists Wild Frontiers, shares his Sabah travel advice:
"Turtle Island is famous, but some people find the overnight trip is overrated. There's a massive turtle reserve where they come and lay their eggs, but it is very popular, with many people crowded around one turtle. Instead, you can go to Lakayan Island or Pom Pom Island. It's just silence – all you can hear are hundreds of turtles coming up to take gasps of air then going back down under the sea. It's just amazing, and there's no-one else there. You've got your own little island with turtles everywhere – it's a brilliant experience. If you're into marine life, I can't recommend that area enough."
Orangutan viewing advice
Nicki Hollamby, from our partner Audley Travel, shares her Sabah travel advice:
"People always ask about the orangutan sanctuary at Rasa Ria – and I would advise against it as your only orangutan experience. It's not a bad place, but what they have is a little wildlife reserve with a holding center for orangutans where they are kept when there's not space for them at the rehabilitation centers. So it's not guaranteed that you'll see them. It is a great family resort, but if the orangutans are there it's a bonus. They might have one baby, they might have a couple of adults – or they might have none if they've all gone to the rehabilitation centers."
Kota Kinabalu advice
Daniel Waters, from our adventure vacation experts Wild Frontiers, says:
"I was really surprised by Kota Kinabalu. It's a destination in itself. It's a wonderful ethnic hodgepodge of Malays and Indians and Chinese – the food is absolutely amazing. If you're into Asian food, I actually haven't been to a better city. The setting is also phenomenal. Right from the bay, out into the Tunku Abdul Rahman National Park, and you can see Mount Kinabalu looking over the city. It's just stunning. It's pretty metropolitan as well, so it's a really good mix of ethnicities, the old and new. I really liked it and it's a good point for people to start their proper adventure into Borneo."
Critter tips
Harriet Whitmarsh, from our volunteering specialists The Great Projects, shares her Sabah travel advice on dealing with bugs: "A lot of people bring citronella as an insect repellent because it smells nice – but that actually attracts hornets, so when you're jungle trekking it's not the best thing to have! You'll just end up being stung by hornets instead of mosquitoes."

Kate Tyler, from our friends Odyssey World, offers Sabah travel advice for avoiding leech encounters: "Don't forget your leech socks! They're not the most glamorous things in the world, but my goodness you'll need them. Especially following the rainy season when the water is really high up."
Our top Sabah Vacation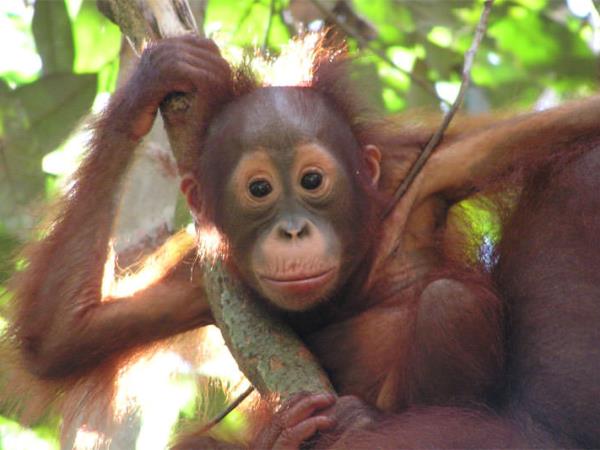 Explore bustling cities, lush jungles and paradise beaches.
From
£

1845
9 days
ex flights
Tailor made:
Everything is tweak-able, giving you the freedom to build your own unique and meaningful trip. Slow down the pace with few extra nights here and there, add a few more active adventures along the way, upgrade your accommodation for that extra bit of luxury – it's up to you!
If you'd like to chat about Sabah or need help finding a vacation to suit you we're very happy to help.

HEALTH
Several vaccinations are advised before traveling to Sabah; consult your travel clinic six to eight weeks before departure to ensure you have time to complete all the series of injections.
Malaria is also present, so you will need to bring anti-malarial medication. Wearing long sleeves and trousers is also advised, as well as insect repellent. This also protects against dengue fever. Remember, malaria can develop up to a year after exposure, so keep an eye on any symptoms.
Tap water is unsafe to drink. Also be wary of ice in drinks and unpeeled fruit and vegetables.
Avoid eating bushmeat such as monkeys or bats as these are often carriers of diseases, as well as often being inadvisable for environmental reasons.
Mount Kinabalu is 4,095m above sea level, so if attempting to climb to the summit you should be aware of the symptoms of altitude sickness. The climb ascends over 2,500m in less than 24 hours, so there is little time for your body to acclimatise.
Leeches are present in the lowland jungles. These are more unpleasant than dangerous, but you can buy "leech socks" which are effective at stopping them, and keep your trousers tucked into your socks or boots.
Sabah is incredibly hot and humid, so keep well hydrated at all times.
Bring a basic first aid kit and medication for sickness and diarrhoea if planning to trek or cycle in remote regions, especially if traveling in Sabah with kids.
If you need to be hospitalised, travel to the mainland may be necessary, so be sure you have comprehensive travel insurance which covers medical evacuation, along with any other activities you may be doing, such as high-altitude hikes, windsurfing or diving.
Forest fires in neighbouring Indonesian Borneo cause serious air pollution which is getting more and more dangerous each year. The fires of 2015 were described as a "crime against humanity". Travelers with respiratory problems should exercise precautions, and all travelers are advised to check with their vacation company on the severity of the smog in Sabah – and ask if face masks are available when in the worst affected areas.
SAFETY
Sabah in general is a safe destination with relatively low crime rates and no large cities. Tourists should exercise the usual precautions – not walking alone at night, leaving valuables such as cameras and smart phones on display, or using registered taxis, for example.
In recent years there have been a few kidnappings of tourists and locals around the east coast of Sabah. Thanks to its proximity to the Philippines, this area is at a higher risk of this kind of activity. Travel to this area is largely trouble-free, but stay up to date with government travel advice on the FCO website to be sure.
If you are traveling independently in this region – and particularly from the airport at Lahad Datu to your accommodation – you should be sure you are using transport organised by reputable companies.
Malaysia is a largely conservative, Muslim country, and you should dress modestly, particularly in rural areas, to avoid causing offence.
Homosexuality is not widely accepted (homosexual acts are illegal), so same-sex couples are advised to act discretely in public.
Sabah advice from our travelers
At Responsible Travel, we think the best people to advise our travelers are often... other travelers. They always return from our tours with packing tips, weather reports, ideas about what to do – and opinions about what not to.

We have selected some of the most useful Sabah travel advice that our guests have provided over the years to help you make the very most of your vacation – and the space inside your suitcase.

Don't underestimate the preparation for the mountain.

"Go with the flow. People have a very laid back attitude so patience is required, especially in restaurants. Don't forget to take your sense of humour with you!" - Edell Morrow

"Go to the night market in Kota Kinabalu, you get a feeling you are in a place very different from England!" - Anna Davies

"Take extra cash to tip your guides as they are fantastic and deserve it." - Anna Higgins

"When the travel tip says "wear comfortable walking shoes" ignore that advice and take the hard core hiking boots. Ye gads, the mud!!!!!!" - Linda Mundy

"Tuck your top in in the jungle! We didn't on the first trek and got 'leeched', yuk!" - Denise Rivers

If you are going to mix up adventure/trekking/climbing/etc and beach/relaxation time, do the beach stuff last!

"There's not much to do in the evenings at any of the jungle/island lodges so take plenty of books/games." - Victoria Goode

"Book early. We met many people who wanted to climb the mountain or stay in the accommodation we were in but everything was booked up." - Phil Pinchen

"Having a guide with us made the whole trip so brilliant, it meant we always ate well as Lee found good places and helped order. I think we got to know Borneo, people and wildlife so much better because of his knowledge." - Shauna Seccombe

"Don't miss a trip, each one is different and worth the early starts. Talk to all the local people, they have so much passion and many stories and history to tell." - Deanne Ward-Thompson