Small sailing ships can moor up at all sorts of remote places that huge cruise ships can't get close to, and their tiny numbers of passengers are welcomed into the nearest tavern or village like old friends. This is an experience that no cruise liner can offer its guests. These marine behemoths can't get close to most of the coastline they cruise by and when they do dock, disgorge thousands of passengers like a human tidal wave. These visitors may buy a few souvenirs and an ice cream, but typically that's it in terms of putting money into the community, before getting back onboard in time for dinner. Sailing vacations, by contrast, give passengers the chance to explore and understand the islands and coastline, and to support local communities. They tread lightly and put something back. So the message might seem to be 'cruise ships – bad', 'sailing – good', but of course, it's never that simple. To have a really responsible sailing vacation, there are a few things to keep in mind, in terms of environment, wildlife and the people who live onshore.
Sailing vacations are about, well, sailing – visiting islands and ports but not staying long. This means there is a risk of being divorced from local people and culture. A responsible sailing vacation, though, will emphasise getting to know the places you stop off at, encouraging contact with local communities and culture, for all round benefit. Experienced skippers can direct passengers to beautiful ruins, churches and squares, and shine a light on the area's social history. Disembarking to lie on a secluded beach is lovely, but shopping in local stores, enjoying a meal in a family-run restaurant or visiting an artisan workshop does more for your understanding of the country you're sailing past.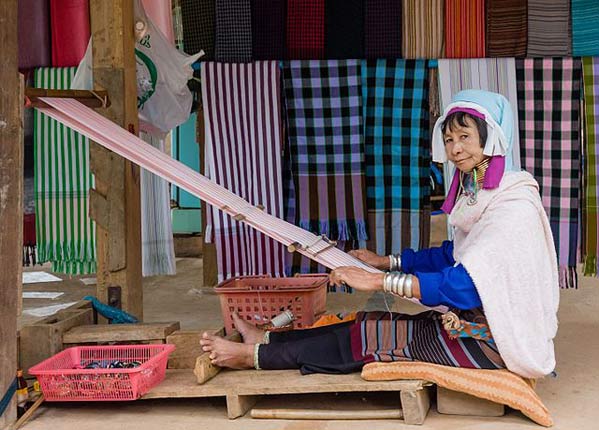 A greater level of engagement on land also directly benefits local people by putting money in their pockets. Some of the ports and villages you visit on a sailing vacation are off the tourist trail, making your presence even more welcome. In the Cyclades, for example, you can sail to remote or underdeveloped islands such as Kinaros (population: two) and Levitha (population: about three families), which is a unique experience for you, but also spreads the economic benefits of your vacation to those places that are inaccessible without a boat.
In addition, responsible sailing boats employ local crew and guides, use local taxis for transfers, and make use of local marinas and boat maintenance specialists. Produce served on board is sourced locally, sometimes from the crew's family members or even directly from the grower or fisherman, making this a sustainable and supportive style of travel.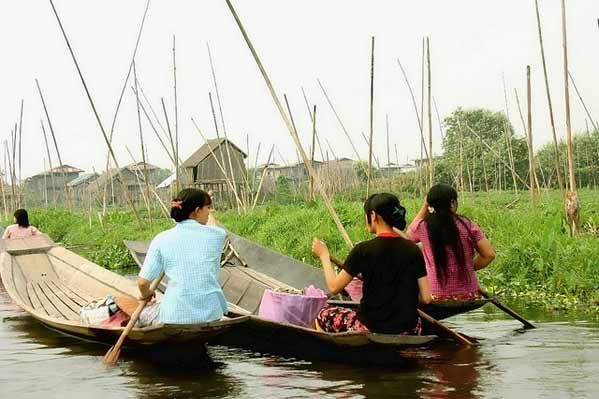 The Moken people of Myanmar
Sailing vacations to the Mergui Archipelago in Myanmar are a unique opportunity to visit islands only accessible by sea. This is the home of the Moken 'sea gypsies', a semi nomadic seafaring people who traditionally spend large portions of the year at sea on floating raft homes, diving for shellfish and only coming ashore during the monsoon. Their unique lifestyle is under threat, though, as they have been encouraged to live in island communities by the Myanmar government and have few rights. The fishing they have relied on for centuries is also threatened, due to pollution and boats from outside the area using dynamite to fish.
What you can do
Although very shy, the Moken people do approach the few catamarans that regularly sail these waters on organised sailing vacations, as they have come to know and trust the crews. Travelers on board might like to bring gifts for them, as the Moken generally benefit very little from tourism in Myanmar. Ask your tour operator which items are most needed (avoid sweets, plastic toys etc) and never hand out gifts directly to children. It it more appropriate to give items directly to an elder or community leader, or to give to your tour leader to distribute responsibly. You can visit Bo Cho Island, too, and the Moken village of Ma Kyone Galet, where you can learn about their life and contribute to the community by visiting the local school, Buddhist temple and small cafe. Don't take photographs of these reserved people unless you have express permission from them.