Where to go on a Scotland special interest vacation
Something that most special interest vacations in Scotland tend to have in common is a sense of remoteness. That might be spatial, locating you in a forest, a windswept coastal village, or on a small ship navigating the waters around far-flung islands off the west coast. Or it might be temporal, with retreats and workshops taking place late in the season, when most tourists have gone home and communities benefit from you eating in restaurants, chartering old fishing boats or dropping in to watch a potter at work on the wheel. You will create on this kind of vacation, but you will also relax amid the beautiful natural landscapes that bless Scotland.
1. Cairnbaan
Set by the Crinan Canal on Scotland's west coast, Cairnbaan is a lovely base for cookery classes creating traditional recipes, from Bradan Rost to Scottish oatcakes and haggis. Walking and cycling routes abound, so between lessons you can drop your apron and explore forests, Neolithic ruins and Oban – famed for its seafood – or the Crinan harbour with views over the Sound of Jura.
2. Edinburgh
Scotland's picturesque capital, with its legendary summer festival and castle on the hill, is not just for sightseeing, stand-up and shopping along Princes Street. You can also learn traditional Scottish singing and tour local pubs to appreciative audiences, or cruise gently along the waterways in nearby Linlithgow, painting and sketching scenes of canal life with an expert tutor at hand throughout.
3. Glen Affric
Shy red squirrels and nocturnal pine martens are resident in Crochail Forest, tucked away in the Strathglass Valley near the magnificent Glen Affric. Here, workshops in traditional handicrafts including spinning and felt needlepoint are run outdoors as much as possible. You'll forage for plants to create natural dyes and watch as Shetland sheep are sheared for wool to create your masterpieces.
4. Inner & Outer Hebrides
The Inner and Outer Hebrides, off the west coast of Scotland, can be toured by small ship, affording endless opportunities to take up your easel or camera. The light here is magical and the island landscapes formed of rocky cliffs and deserted beaches are a backdrop to marine life including whales, dolphins and seals that experienced skippers know exactly where to find.
5. Iona
One of the smaller islands in the Inner Hebrides, Iona is a tranquil spot popular for spiritual retreats, with a historic abbey its principal draw. Walking around Iona, sketchbook in hand to capture imagery whenever inspiration strikes, lets you slow down and immerse yourself more deeply in an island some describe as 'a thin place' where Heaven and Earth seem to collide.
6. Orkney
This archipelago off Scotland's northern tip is an idyllic location for a creative retreat. You'll be exposed to the elements on November trips, returning to a cottage every evening for delicious homecooked meals and a wood-burning stove. A range of mediums are explored, from mindful photography to journalling, sketching and assembling collages from found objects in nature.
Our Special interest vacations Scotland Vacations
If you'd like to chat about Special interest vacations Scotland or need help finding a vacation to suit you we're very happy to help.

Why go on a Scotland special interest vacation?
Although we term them as 'special interest', these vacations are actually far from niche. Rosie Hazleton, founder of our partner Wild Rose Escapes, explains: "We get a mix of younger and older generations. People are generally getting more interested in making things, being practical, and they want to do things that unwind them on vacation. Our retreats aren't only for people interested in handicrafts. They're an alternative way of relaxation. We spend lots of time outdoors, whether it's at work, eating or walking."

When you return from one of these trips, no doubt you'll be carrying a (sometimes self-painted) bag stuffed with your creations. But you'll be bringing home a lot more as well...
Cultural discovery
Ute Amann-Seidel, founder of our partner Wild at Art, puts it perfectly when she says this kind of vacation is all about connection "with local people, history, landscapes and culture". That could mean anything from tasting whisky at a Hebridean island distillery, learning how a crofter manages their land, getting hands-on with Scottish cookery lessons, or hitting all the right notes as you explore traditional Scottish singing. But by slowing things down, you can dig into aspects of Scottish culture that people on whistle-stop sightseeing tours cannot.
New friends with shared interests
Special interest vacations in Scotland are by their very nature immensely sociable affairs. Normally these are small group trips in which numbers are limited to between seven and 12 participants. You might share a boat together, mingling on deck and around the dining table for meals, or stay in a coastal cottage. In the evenings it's a given that groups come together to work on their various projects, swapping knowledge and advice, and sharing their own experience of other crafts. You're not guaranteed to make long-lasting friendships, but you shouldn't be all that surprised if it does happen.
New skills
This is your opportunity to try out long-held ambitions or sharpen existing skills. Most of these trips are designed for enthusiastic amateurs. Prior experience will help, but it's by no means essential. Tutors are there not only for their skills, but also for their ability to create an informal, inclusive atmosphere where everyone can confidently move at their own pace. At the very least you'll come home with the knowledge you need to continue on your own.
More about Special interest vacations Scotland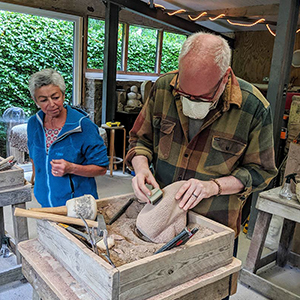 Scotland special interest vacations allow for creative connections with local people and landscapes.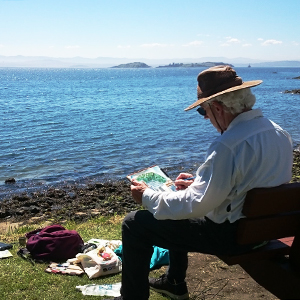 Scotland art vacations allow you to enjoy deeper connections with landscapes, culture and wildlife.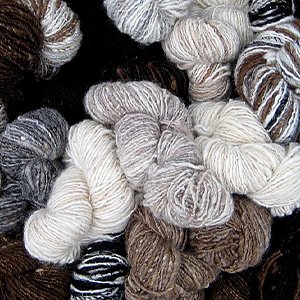 Scotland handicrafts vacations let you relax in beautiful surroundings and connect with Highland culture.