Best place to go sea kayaking
---
Our sea kayaking map

Wherever there is a bit of coastline, sea kayakers will try to bag it. It is a growing sport and can be found just about everywhere these days. We have a few favourites, not just because of the variety of scenery and wildlife, but also because they are places where excellent instructors and guides have been drawn to. These are sea kayaking destinations that are not about making a killing out of kayaking. They are places that sea kayaking professionals have sought out because of their passion for wilderness. And we like to follow the experts. Not just because they know all the best spots, but because they also value good local infrastructure and support, from conservation to rescue organizations. Because, although sea kayakers thrive on peace and solitude, they also appreciate the teamwork that goes into making the activity wholly responsible and reputable.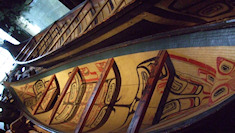 Canada
Sea kayaking vacations on the west coast of Canada are a cocktail of paddling panacea with a serious twist of wildlife. Let expert guides lead you through the waters of British Columbia on trips that will get you back in touch with the ancient traditions of sea kayaking. You can go wild camping and or stay with First Nation Communities who know these waters better than anyone. Waters that are home to orcas, and watersides that are home to grizzly bears.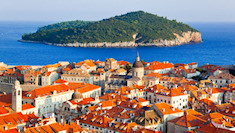 Croatia
Say the word archipelago to any paddler and their eyes light up. And with over a thousand islands along the Istrian and Dalmatian coasts of Croatia, you have a lot to choose from. Only a handful are populated, and many of them have green interiors, so each time you come across one it is like finding another jewel in the Adriatic. So, it is worth putting a pair of hiking boots in your dry bag for sea kayaking in Croatia.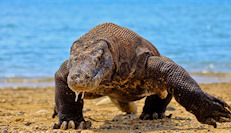 Indonesia
Exploring the Komodo National Park by kayak is stunning. There is so much variety here so longer expeditions are recommended. Swimming and snorkelling play a big part of a kayaking trip here, as the marine wildlife is omnipresent. There is so much to explore you are out of your kayak almost as much as you are in it, with mangrove islands, waterside villages and waterfalls to investigate and, the ultimate aim for many, to see the world famous Komodo Dragon.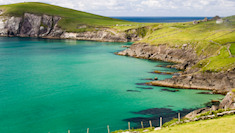 Ireland
The coves, cliffs and a friendly Gulf Stream of the south west make this ideal for sea kayaking, as the conditions are much milder and more sheltered than other Irish regions. You may have the Atlantic on your doorstep, but there are plenty of headlands and islands in between to protect and delight. It will also have its first coastal canoe trail late in 2014. For a bit more adrenaline pumping and open seas, try paddling on the Donegal, Mayo and Kerry coastlines.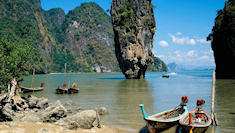 Thailand
Sea kayaking in the Andaman Sea is a mixture of estuarine murkiness enveloped by mangroves and crystal clear waters where you drift over reefs. Find an island to explore, go snorkeling and chill. The open water areas are calm from October until April but an experienced local guide is essential. Phang Nga Bay is home to several local fishing communities where diversification into another water activity is vital. Throw in some wild camping for total immersion in paddling paradise.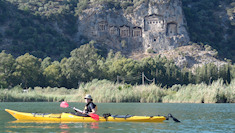 Turkey
With that unique location between Europe and Asia, the south western peninsula around Marmaris is porn for water wanderlusters, with three seas enveloping you: The Mediterranean, Black Sea and Marmaris Sea. It is also four season kayaking, with mild conditions all year round. Kayaking is usually about getting away from civilization, but here you can explore a plethora of ancient civilizations and ruins scattered along the coast.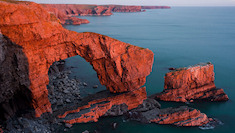 Wales
Pembrokeshire is the kayaking hot spot of Wales and, as a National Park, it is not only highly respected, but also has brilliant facilities. With the right high quality kit, kayaking can be all year round here yet also possible for paddlers of every level. There are sheltered bays with caves and sea arches which up the exhilaration factor for beginners. But for the more advanced, Ramsay, Skomer and South Bishop islands are paddle paradise, although with strict access rules.
Where to go sea kayaking
---
RESPONSIBLETRAVEL.COM'S SUPPLIERS RECOMMEND

Jon Kellie , sea kayaking guide with Preseli Venture, our supplier in Pembrokeshire, Wales:
"The fact that this is a national park means that you can paddle ten minutes from the shore here and be totally secluded. And not see a building or a phone mast or anything. It really is a wilderness environment."

Justin Francis, our Managing Director, went on a sea kayaking trip with our supplier John Gray 's Sea Canoes in Thailand:
"Limestone cliffs familiar from James Bond movies rise vertically out of turquoise waters in Phang Nga Bay, 30 minutes in a long tail boat from Phuket in Thailand.
"Judging the tides with the help of legendary Hawaiian kayak guide John Gray and local guide Pong – a former fisherman from the local village who John recruited and trained, we paddle towards the caves at the cliff base."

Vedat Vural, owner of Alternatif Outdoor, one of our suppliers in Turkey:
"The land is very fertile here which means that civilizations have clung to the coast since ancient times. Consequently, when you sea kayak you come in touch with many signs of ancient civilisations, such as the Kaunos ruins near Dalyan, where you can also enjoy the mud baths and hot springs, before hopping back in your kayak."