Responsible tourism on South Africa wildlife vacations
---
THE BIG ISSUE
"Until recently, the traditional 'ecotourism' movement's mantra was 'Take only photographs, leave only footprints.' Not to be argued with, of course, it was created to ensure that wildlife tourism did not impact upon flora or fauna. It omitted the other fundamental F word, however: folk."
Wildlife vacations in South Africa, and around the world, have come a long way, having once been the domain of a privileged few who travelled in a world that exacerbated the notion of them and us, "developed" and "undeveloped", right and wrong. Today, thanks to many leading conservationists and community members, the emphasis in South Africa's responsible wildlife tourism sector is not only on protecting wildlife and making it more financially accessible to more people, but also on the importance of respecting people who live in these wonderful places. People who have been custodians of these landscapes, their flora and fauna for generations. There have been undeniable issues of conflict between nature and man in many of these regions, with regards to hunting and poaching in particular, but it is only by understanding the history of land use, economic needs and community culture, that long term wildlife conservation can be realised.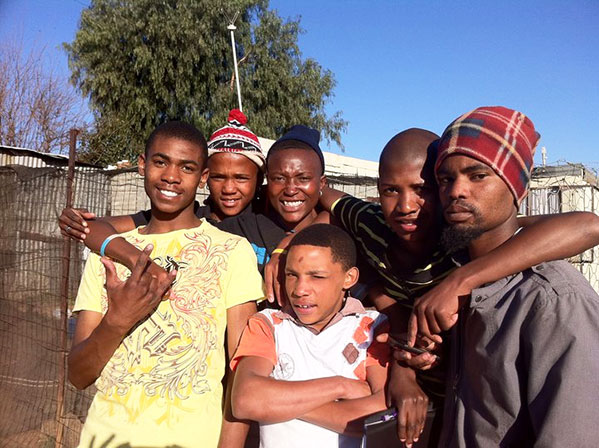 Responsible South Africa wildlife vacations
---
THE ISSUES IN DETAIL
Hunting & poaching
---
Most wildlife lovers struggle greatly with the notion of hunting, and at Responsible Travel we certainly never condone trophy hunting, i.e killing animals for fun and personal pride. However, we need to understand hunting in South Africa as part of the cultural makeup and also that sometimes well managed hunting can be an unfortunate necessity to actually protect large swathes of land. The issues around this vary greatly from poaching, however, which is usually a result of people simply needing money or food to live. We can judge and stigmatise, but that is not only fruitless but often heartless. A recent survey of rural inhabitants of KwaZulu Natal shows that 90 percent of men hunt illegally, three times a week or more, and in 65 percent of cases it is for food.**
This is why we need to put people at the heart of the conservation debates, and educate communities regarding the positive impacts of wildlife tourism. Show people that animals are worth so much more money alive than dead. Generate enough income for them so that they can feed their families without having to poach. Responsible wildlife watching vacation companies understand these dilemmas, and work with communities to protect wildlife but also maintain their livelihoods, by traveling to conservancies, supporting local businesses, working with local guides and hosts, and educating communities.
Read more about responsible safaris in our
Safaris travel guide
.
**Source:
Africa Geographic
.
Canned hunting
---
This is a whole other matter, and an area that is highly unethical in our view. It involves lions born and raised in cages on private breeding farms and hunting reserves. When the lions reach about four years old, they're let loose into a confined area to become easy targets for hunters using rifles or bows. With the animals fenced in, canned hunting guarantees a kill; not only is it an unskilled pursuit, it's also a deeply one-sided one. Even worse, when the lions are still young, they are used as tourist attractions to be cuddled and walked with by unwitting tourists and volunteers, although few people realise that the end of the story is far from a Disney happy one.
Read more about
our views on canned hunting
.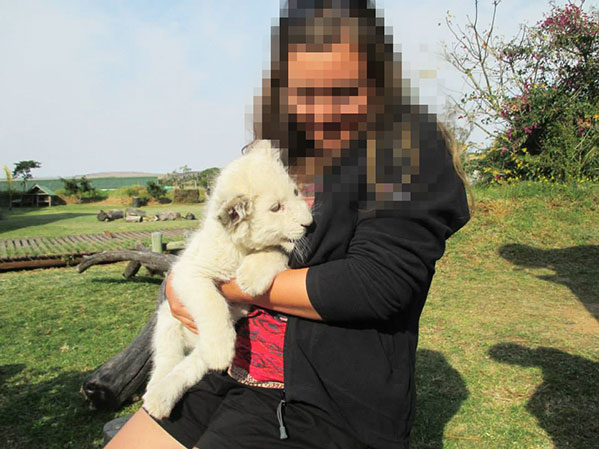 Responsible whale watching
---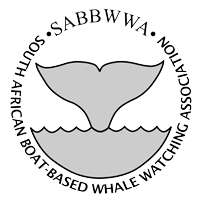 South Africa leads in the responsible whale watching league table, mainly because so much of it is done from land, therefore not impacting upon the whales at all. However, boat trips out to see whales along the Cape and KwaZulu Natal coast are also very popular, and you should always ensure that you travel with a licensed operator, with stringent controls on safety and wildlife protection, as laid down by the South African Boat-based Whale Watching Association (SABBWWA).
Read more about responsible whale watching in our
whale watching guide
.
Responsible dolphin watching
---
South Africans like to be upfront about stuff, and so we like how they have handled the swimming with dolphins issue – by, quite simply, making it illegal. This is enforced by the Marine Living Resources Act, based on scientific studies that show that feeding and nursery habits of dolphins are disturbed when people swim with them. So, please don't do it, and report any tour operators that offer it. In contrast, however, there are still dolphins in captivity in South Africa, at a marine park in Durban. At Responsible Travel, we do not support keeping whales or dolphins in captivity. These mammoth mammals, used to perform tricks for our entertainment, are social creatures that are always on the move, and so in our opinion, being cooped up in tanks, away from their mothers or social group is not only cruel, but extremely harmful. Many tourists are now becoming aware of the impacts, and indeed some vacation companies are removing such parks from excursion lists. And we encourage our responsible travelers to do the same.
If you are taking a boat trip to see dolphins, make sure it is a licensed one, and one that has a responsible wildlife watching policy. We have highlighted responsible dolphin watching practices in our
Dolphin watching travel guide
Shark cage diving
---
Many of us would never even dream of it, but it is big business in South Africa, and it is a controversial one too. In short, the issue is with chum, the name for meat that is thrown out to entice sharks in towards the cage where swimmers are enclosed, for better wildlife viewing. Some experts believe that this practice has changed the natural behaviour of sharks and led to increased shark attacks in general. Others claim that shark watching is just as important for understanding shark conservation issues as safaris are. This author never quite got over watching Jaws as a kid and would never dare do it, but at Responsible Travel in general, our stance is that shark diving should be done sensitively, in small numbers and with minimal marine impact. Ideally if it can be done without chum, then all the better. If you can take a trip with a company that works in partnership with researchers and conservationists, even better.
Read more about
our views on shark cage diving
.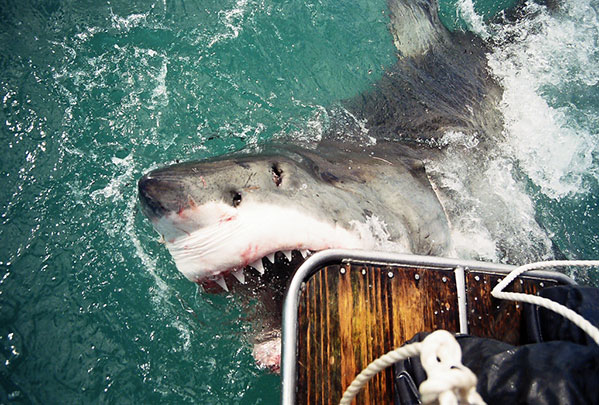 Volunteering at primate rehabilitation centers
---
South Africa has several opportunities for working closely with primates, particularly vervet monkeys, but also baboons which have been injured, orphaned, mistreated as pets and so on. The aim is always to rehabilitate them so that they can be returned to the wild, and the work is mucky, stinky and totally heavenly. There are many aspects of monkey rehabilitation that need to be understood, however, before committing to working with such a project. First of all, it is hard work, you have to stick to stringent rules about contact with the animals, and also these are not zoos. If you time your visit right, you will be able to witness some of the loved ones being released back into the wild.
Read more about
volunteering with monkeys
.
Elephant trekking
---
Elephant riding is on the wishlist of many people going to South Africa, and indeed it has traditionally been seen as a way of getting closer to nature while simultaneously conserving this endangered species. However, while elephant safaris have both pros and cons, we feel that on balance, this is not an activity that is necessary or ethical, and as of early 2019, we have made the decision not to promote elephant safaris in national parks.
Read more about our stance in our
elephant conservation guide
.
Responsible tourism advice
---
WORD ON THE GROUND
Debby Oscroft from our South Africa wildlife vacations supplier, Sunway Safaris: "I think that we are particularly fortunate in this day and age to be able to experience as much as we do. Modern technology has its advantages in that we can cover much ground in little time and also the average person is able to capture these memories on camera. The sad part is that like the saying in 'Spiderman' goes – "With great power comes great responsibility." Wildlife is completely vulnerable to mankind. We hold the power as to whether or not this wonderful part of our world survives and it is the responsibility of each and every person to make sure that we do everything we can to ensure that it remains a part, and that we do not let it be destroyed because we are too busy to take notice of what is happening to wildlife worldwide... and especially to endangered species. We need to be very aware that wildlife vacations can be very detrimental or very beneficial to the wildlife – we need to choose carefully and wisely as to how our money is spent on vacation and whether we are part of the problem or the solution."