South Africa wildlife vacations guide
---
2 minute summary
Although often associated with the Big Five, you could add a couple of zeros to that number to give a fair assessment of South Africa's fantastic fauna. There are 299 mammal species here alone, including a carnival of cetaceans, the dolphins and whale populations which favour the Cape Peninsula and KwaZulu Natal coast. The most celebrated animal in South Africa is, perhaps, the springbok, the national animal and symbol since pre-independence. Controversial for some, Nelson Mandela himself insisted that it remain the symbol of the national rugby team post apartheid era. And as you watch one spring proudly and elegantly across the plains, its black, brown and white colours glimmering in the sunshine, you realise that it is still a fitting ambassador for this wildlife rich country. A country where people from all backgrounds unite to protect their precious natural heritage, many of whose efforts we aim to share through this South Africa wildlife vacations guide.
What we rate & what we don't
---
Our best & worst of SOUTH AFRICA WILDLIFE vacations
Underrated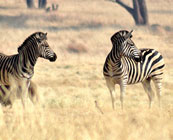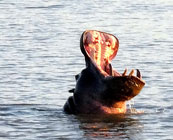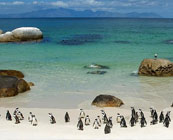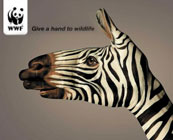 Wildlife on a budget
Wildlife vacations don't have to be wildly expensive. There are budget safaris out there and volunteering is a great way to gain access to wilderness. If you have time, overland trips that take in lots of wildlife spots are great value. And don't overlook tailor made vacations. A good tour operator works with what you can afford and still makes it as wild and wonderful as possible.
iSimangaliso Wetland Park
A wetland dream if ever there was one. On KwaZulu Natal's east coast this, South Africa's first UNESCO World Heritage Site, is where land meets sea, elephants meet pelicans, hippos meet flamingoes, crocs inhabit creeks and over 500 species birds of every colour swoop around merrily as if they are the kings of these spectacular terrains. Canoeing here is a must. In fact just being here is a must.
Marine wildlife
South Africa is world renowned for the Big Five, but there are some serious big players along its coastlines too, with whale watching from both sea and shore around Hermanus June-Nov and also off KwaZulu-Natal 's coast June-July and Sep-Oct. There are penguins on Boulders Beach and dolphins all year round especially when the phenomenal sardine migration occurs along the south coast in June-July.
Donations
South Africa wildlife vacations wouldn't happen without leading charities that ensure wildlife is kept were it should be: in the wild. Responsible tour operators usually promote favourites such as WWF, Care for the Wild International, Born Free and the World Cetacean Alliance. All do amazing work, particularly in lobbying governments for change and, they also need your change, when you can spare it.
Rated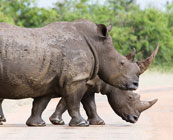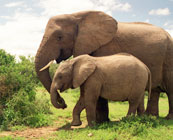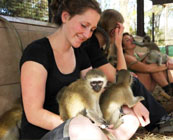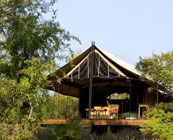 Kruger National Park
Worldwide fame doesn't come easy, but Kruger has earned its stripes albeit with conservation hardships along the way. With nearly 20,000km² and nine entrance gates, it is one of the greatest collection of Big Five habitats. Nearly half of the country's white and black rhino populations are in Kruger, although poaching is an issue. You can camp here or stay in an eco lodge, and you can also self-drive.
Addo Elephant National Park
What 's wonderful about Addo is not only its vast population of elephants but the fact that it is also a coastal park, protecting natural idylls of Bird and St. Croix islands, home to penguins, seals and breeding grounds for whales. Basically, that's the biggest land and sea mammals in once place, if you time your visit right. Although rhino, lion, buffalo, zebra and leopard are not to be sniffed at either.
Family volunteering
When done responsibly, volunteering in South Africa can be one of the most rewarding and memorable vacations ever, and the most popular projects are those that rescue primates. They are hard work though, and far from simply coo-ing and cuddling, as you prepare these neglected or orphaned animals for life back in the wild. Perfect for the young conservationists in your life with projects welcoming family volunteers.
Wild & chic
South Africa really does know how to host in style when you are going in search of wildlife, with luxury camping, eco lodges, fine dining, balloon rides over the bush, fine wines and guided hikes with sundowners at the end of the day just a few of the treats on offer. Although there are plenty of budget ways to see wildlife, and we celebrate these too, South Africa tour operators have perfected the art of seeing the wild in style.
Overrated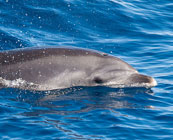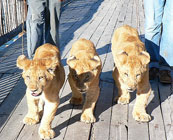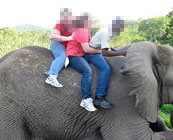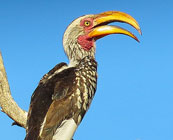 Dancing dolphins
Superb, eye opening documentaries such as Blackfish have exposed the ghastly backstage action that goes into capturing cetaceans and getting them to perform – from wailing mothers separated from their babies to keepers being injured and even killed. Say NO to the circus and see them in the wild. There is no shortage of wild opportunities in South Africa. See our Dolphin watching and swimming guide for more details.
Canned hunting
Wildlife sanctuaries are not always what you think with some reserves allowing you to walk with lions or cuddle cubs. Habituating wild animals is never a good plan, but even worse, some cubs are then 'canned' for trophy hunters when they get too big to play with. You will never be told that of course, with the 'conservation' word being bandied about at every opportunity. When really the word should be 'con'.
Elephant rides
Not uncommon in SA, and of course they are tempting. But there are many issues here and we believe that this not an ethical means of conserving elephants. Across Asia, where thousands of elephants have been "retired" from working, there is an unfortunate need to maintain them in captivity for now. Africa has no such cultural tradition; tourists should not encourage the keeping of elephants in captivity.
Ticking off the Big Five
The Big Five are definitely worth seeing. No-one is ever disappointed by a rhino. Or an elephant, or a lion, but we do think there is much, much more to a South African wildlife vacation than just ticking boxes and having a selfie with an ele. Look up for birdlife, go exploring the marine life and, importantly, support the communities that have been custodians of these creatures for centuries.
History of wildlife vacations in South Africa
---
South Africa has a long history of wildlife tourism. It forms a major part of tourism in South Africa, and a growing one too, as it is throughout Africa. Its importance was confirmed in a 2014 UN report that surveyed governmental institutions and tour operators from 31 African countries about the economic benefits of wildlife tourism in their country. This was in an effort to deal with the issues of poaching, using data to highlight the fact that wildlife is worth so much more alive than dead. Indeed, wildlife watching tours represented 88 percent of total revenues for tour operators taking part in the survey, even though only 20 percent of them were uniquely selling wildlife tours. The Big Five – alive – make big bucks.
Read more ▼