Antipodes Subantarctic Islands
travel guide
---
2 MINUTE SUMMARY
Possibly the world's best kept secret, the Subantarctic Islands may have a very low profile, but are among the most remarkable wildlife reserves worldwide. Lying south and east of New Zealand, in the Southern Ocean – a notoriously tumultuous mistress that encircles Antarctica – every one of these clusters of islands is a UNESCO site, which places them in a very special group of only 180 natural sites deemed 'the most important and significant natural habitats on the planet.'

Treasured for their priceless value as wild and truly beautiful places, you can dispel any preconceptions of bleak, frozen landscapes. Besides the fascinating wildlife that thrives in their isolated conditions – chattering penguins in their millions, sea lions, elephant seals and seabird breeding colonies – the islands are surprisingly lush and particularly noted for their abundance of flowering 'megaherbs'- huge green clumps up to 90cm, tall sprouting rhubarb-esque leaves and massive, lime green flower clusters.

Read more about these incredible habitats in our Subantarctic Islands travel guide.
Subantarctic Islands highlights
---
MAKE THE MOST OF YOUR TIME
The Antipodes Subantarctic Islands are small, unique formations nestled in a huge expanse of wild Southern Ocean. The only knowledge you'll have of routes, maps and itineraries is where you're headed next and (vaguely) when; this part of the world plays to its own rules and you'll sail between each archipelago to no other timetable than Nature's own. Your captain and tour leader have an exceptional knowledge of the 'routes' available and will ensure you reach as many fascinating places as possible – as long as you're safe while doing so – and you'll be hopping on and off the boat wherever you can.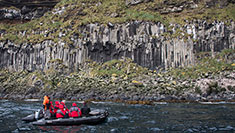 Antipodes Islands
The Antipodes Islands are famed for their spectacular and inaccessible cliffs that encircle the main island peaking at a towering 1,200ft tall. Home to many indigenous bird species, the island group lays claim to two-thirds of the world's erect-crested penguin population, as well as their enemy – the northern giant petrel – which attack the penguins and forage the eggs and chicks of other seabirds.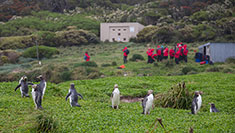 Auckland Islands
Home to a massively diverse variety of species, the Auckland Islands are a national nature reserve and are renowned for their raw beauty. There are several islands in the Auckland group and their landscape, characterised by looming precipitous cliffs and huge sea caves, provides excellent breeding grounds for New Zealand sea lions, southern right whales and yellow-eyed penguins.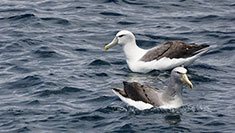 Bounty Islands
The bleakest and most desolate of New Zealand's outlying islands, the Bounty Islands aren't known for their flora, but they are home to one of the world's only two colonies of erect-crested penguins; the world's principal colony of Salvin's albatross; and, the very rare bounty shag, a black and white cormorant that nests on anxiety-inducing narrow cliff ledges and of which only hundreds remain.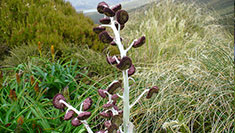 Campbell Island
Shaped like a dragon in flight, Campbell Island is the most southerly of the Subantarctic six and is high and rugged, broken by narrow, sheltered inlets. Made up of grassland, shrubland and bright megaherb fields, it also has a sub-alpine dwarf forest and is home to the Campbell Island teal, a small, flightless and nocturnal species of dabbling duck. Hard to believe it's on this planet!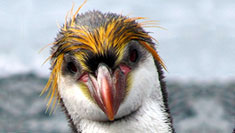 Macquarie Island
Lying southwest of NZ's Subantarctic Islands, almost halfway to Antarctica, Australian-owned Macquarie Island is often the furthest-flung port of call on Subantarctic cruises. Dubbed 'one of the wonder spots of the world', it is a long, narrow formation with lush landscape sprouting lime green megaherbs in huge clusters. It's the only home of the magnificent royal penguin, of which there's reckoned to be 3 million!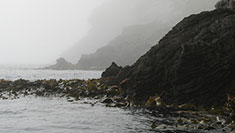 Snares Islands
Influenced by a warm current, which fixes the temperature at around a mild 11oC, the Snares are an island group bordered by steep cliffs and covered in deep, dry peat soil that supports vast, colourful herb fields. Cruising the rugged coastline in a zodiac, you'll learn how the islands got their name, spotting Snares crested penguins, cape petrel and Buller's albatross nesting in the cliffs as you go.