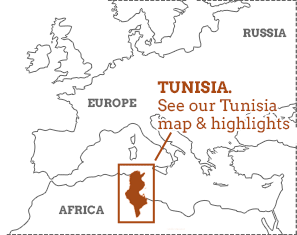 Tunisia has been exploited by European colonisers, foreign-owned businesses and greedy government officials; but as of 2020, it's the only democracy in North Africa, and the Arab-speaking world's most liberal sovereignty. Chatting to specialist guides and guesthouse owners lets you understand what it means to have travelers return to their country. The all-inclusive bucket and spade brigade haven't come back in the same numbers yet so, if you prefer to explore outside the enclaves and support local communities, now's the time to experience authentic North Africa without anyone else around.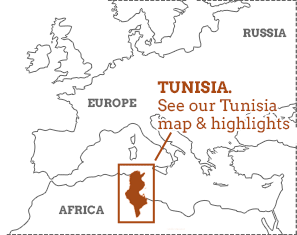 TUNISIA IS AN ABSOLUTE MUST FOR HISTORY AND CULTURE BUFFS LOOKING FOR DESERTED UNESCO SITES AND ROMAN RUINS.

Tunisia's tourism industry was devastated by the horrific events in June 2015, and the country has endured more than half a decade in the wilderness recovering from the stigma of terrorism. Global media coverage escalated the perceived threat and not only turned tourists away in their droves but also added to the long-lasting effects felt by locally-owned business owners and international mass tourism companies. This has all but emptied Tunisia's archaeological and UNESCO sites and left educated local guides looking for traditional work in the country's date plantations and olive groves.
Tunisia is...
where the Atlas Mountains, Sahara Desert and Mediterranean meet.
Tunisia isn't...
trying to be something else. It hasn't been altered out of all recognition by tourism and still offers an authentic North African experience.
Things to do in Tunisia...
Brush up on your French. English isn't widely spoken outside the high-rise hotels and all-inclusive resorts. The French occupied here for a long time and French is still the country's second language, after Arabic. That's one of the reasons that east coast Canadians have made Tunisia their Mediterranean country of choice. Try your hand at Arabic but don't forget your French phrasebook.
Make the most of the Med. When visiting the coast, our tour groups mainly stay in locally-owned boutique hotels, outside of the big towns and cities. Homestays with local people can also be arranged. These aren't places with lots of tourists and swimming pools. The Mediterranean Sea in Tunisia is nearly always mild and calm and a much more enticing alternative to a chlorinated pool.
Feel the Force. Star Wars fans should visit Tozeur, aka: Tatooine, the home planet of the Skywalkers. Also, the cave dwellings where Luke was raised by his step aunt and uncle, Owen and Beru Lars, can be found in the small Berber village of Matmata. And Ajim, on Djerba Island, is where you'll find Obi Wan Kenobi's house and 'the wretched hive of scum and villainy', Mos Eisley, and its notorious cantina.
Things not to do in Tunisia...
Visit without a guide. Many of Tunisia's tour guides are highly educated and speak several different languages. Our tours include a main guide, and driver, as well as opportunities to visit cultural sites with local specialists. Traveling with a guide gives you that extra boost of confidence, and insider knowledge, as well as offering on-going employment and interaction with local people. Ignore the Romans. Tunisia has hundreds of examples of ancient Roman architecture. The extensive archaeological site at Carthage is exceptional; the Amphitheatre of El Jem is almost as large as its counterpart in Rome; and the original mosaics in the Bardo Museum in Tunis are incredibly well preserved. You don't have to be a historian to find out what the Romans have ever done for Tunisia. Stay in an all-inclusive enclave. The high-rise hotels on the coast are often foreign-owned and aim to keep tourists and local people apart. Not only will you miss out on the country's culture but local people won't benefit from your stay. Which is a real shame as the food is amazing and the staff in locally-owned guesthouses and restaurants are always super friendly; in fact, everyone's very grateful for visitors.
Our top Tunisia Vacation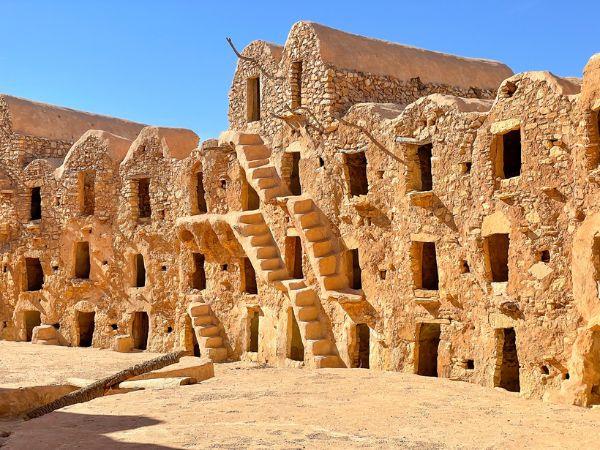 An immersive journey through the history of Tunisia
From
US $

3770
9 days
ex flights
Tailor made:
This trip can be tailor made throughout the year to suit your requirements
If you'd like to chat about Tunisia or need help finding a vacation to suit you we're very happy to help.

Tanner C. Knorr is the owner and founder of our Tunisia tour specialists, Off Season Adventures & Safaris. He first visited the country in the company of conservationist, ecotourism pioneer and Harvard Professor, Megan Epler Wood who introduced him to local tour operators and specialist local guides. "Compared to many of the other countries in the region, Tunisia is actually quite well developed and very welcoming to tourists. There's lots going on; from Mediterranean beaches and desert safaris by 4x4 to some of the world's most intact ancient mosaics and uncrowded UNESCO sites. This is a country that's ready to get back on its feet and the special treatment you'll receive as a guest is second to none."