Unusual vacations in Spain travel guide
Why sit on a Balearic beach when you could be wandering a dramatic – and still sunny – mountain interior. Why choose a could-be-anywhere hotel when you could pick an off-grid guesthouse with a menu of activities that includes stargazing? Why simply take a walking vacation when you could combine it with Spanish language courses or yoga? And why walk the Camino de Santiago when you could kayak it instead?

Our unusual vacations in Spain open up possibilities that'll make you rethink how you vacation – all bathed in lush Mediterranean sunshine with passionate local hosts.

These are vacations that offer different perspectives on traditional Spanish vacation options, expand horizons and introduce you to activities you've always wanted to try – as well as ideas you'd never thought of before. And they'll connect you with local people for whom hiking, yoga or simply sharing Spanish culture and traditional hospitality is not just a job but a way of life and a passion. And all still under that sublime Spanish sunshine.
Our Unusual Spain Vacations
Is an unusual vacation in Spain for you?
Go on an unusual vacation in Spain if...
... you care about your impact on communities and environment. These vacations tend to be run by passionate local people heavily invested in protecting their corner of Spain.
... you're a family. If you're tied to peak school vacation travel times then doing something more off-beat will ensure fewer crowds. Although you'll still want to book in advance.
... you want something more from your next vacation, but you're not sure what. If sitting in the sunshine on a Spanish beach doesn't quite cut it then perhaps combining that with yoga, walking, painting tuition or Spanish classes might be what you're missing.
... you're of an adventurous bent, but want to stay in Europe. Many of these trips require a bit of a physical – or mental – push. Whether it's taking on the challenge of conversing in a new language or kayaking the Camino, you'll need a sense of adventure to give it a go.
Don't go on an unusual vacation in Spain if...
... you're not a sociable sort. Most experiences and activities are shared with like-minded potential new friends – and friendly local hosts. ... you're not interested in Spanish culture. What sets aside an unusual vacation in Spain is a deep connection with the people and places of Spain. Cultural immersion is an intrinsic part of each trip, not an optional extra. ... you prefer bangers and mash to tapas and tortillas. You'll likely be well away from the tourist bars, so expect more traditional Spanish food to be your day-to-day fare.
Going off-grid
Sick of look-a-like hotels? Try a solar and biomass-powered, family-run guesthouse in the beautiful Altiplano de Granada, a stone's-throw from some of southern Spain's most dramatic natural parks – the Sierras de Cazorla and Castril – where the sleepy ambiance of authentic rural Spain couldn't be further from the Brit-infested buzz of Andalucía's beaches.
Off-beat combinations
Spice up a Spanish course with salsa lessons, or add yoga classes into your walking trip to help soothe those end-of-the-day aching muscles. These vacations give you the chance to immerse yourself in two contrasting, yet complementary worlds; it could be the intricacies of local culture and sweeping natural beauty, invigorating exercise and deep relaxation, high-adrenaline thrills and intellectual improvement – the choice is almost endless.
Same routes, different ways
Avoid the crowds along one of the world's most famous hikes by kayaking sections of the Camino de Santiago. You'll still be following a genuine pilgrimage route to the cathedral at Santiago de Compostela – just the at-sea version. Alternatively rather than take to Mallorca's often overly crowded beaches, explore its dramatic inland mountains – where few tourists venture and local traditions abound.
Culinary curiosities
Foodie escapes go beyond sampling a selection of tapas bars by night – instead they offer a hands-on insight into traditional Spanish cuisine. You might be spending time with a local farmer who's opened up his home to share traditional skills – be it cheese-making or bread-baking, or heading to Andalucía's Sierra de Aracena for an Iberian ham carving, tasting, production and cooking masterclass.
Unusual activities
Unusual vacations come with a smorgasbord of activity options. You might be stargazing with an experienced astronomer, taking part in a wellness boot camp, indulging in a detox retreat, or sharpening up your painting and photography skills under the expert eye of a professional tutor.
Our top Unusual Spain Vacation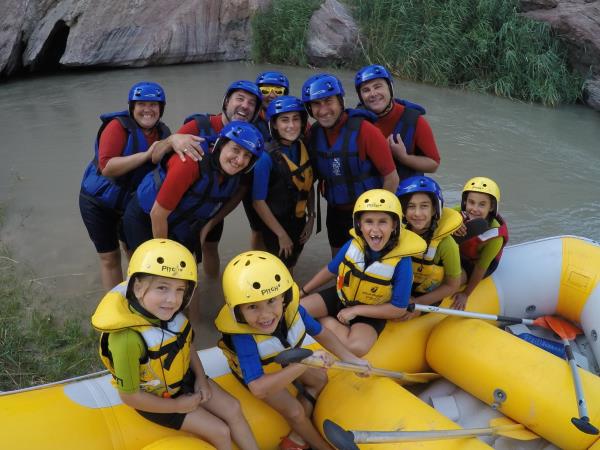 Multi-activity family vacation in the Spanish Lake District
From
€

450

to

€

700
8 days
ex flights
Tailor made:
This vacation is available April to October and can be tailor-made to suit your requirements.
If you'd like to chat about Unusual Spain or need help finding a vacation to suit you we're very happy to help.

Best time to go on an unusual vacation in Spain

There's no bad time to go on an unusual vacation in Spain – the variety of activities on offer mean there'll be something exciting awaiting you all year round.

Avoiding the busy summer vacation peak in July and August is less of a concern for unusual vacations in Spain which tend to make use of more off-the-beaten-track areas. So if you're tied to school vacations, while you'll still need to book ahead you won't be bothered by crowds of other families in the Altiplano de Granada or the Picos de Europa. In fact, in the Picos and the Pyrenees June to August tend to be the best time to visit – while the rest of Spain swelters in the Summer heat the mountain air keeps things cooler – around 25°c – and there is less chance of rain. For painting and photography vacations in Andalucía you'll want to avoid the summer – when sitting outside in the (up to 40°c) heat of the day in June to August can be unbearable, but the April to May springtime brings mountain slopes carpeted in wildflowers and the September to November autumn crystal clear air is filled with migrating birds. Spanish courses run year-round, and for some off-season sunshine consider traveling in winter – November to February – which in the far south are dry and mild with temperatures often remaining around 20°c.
More about Unusual Spain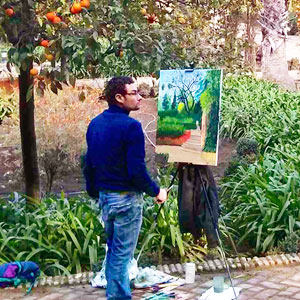 From the Camino de Santiago to Costa Blanca, we reveal our favourite places to do something a little bit different in our unusual vacations in Spain map and highlights.
From a tour focussing on the production, tasting and cooking of delicious Iberian ham to Spanish courses that can be combined with mountain biking, salsa dancing or hiking.