Top 10 alternative vacations in Spain
Spain may not be the first place that comes to mind when you consider taking a vacation that offers something a little bit different, but look outside the box and you'll find passionate local hosts opening up corners of the country away from the crowds. Consider Spanish courses in the Picos de Europa Mountains mixed with walking or yoga, fitness camps tucked into the Costa Blanca, kayaking instead of walking the Camino de Santiago or learn the secrets to making traditional Iberian ham in rural Andalucía.
1. Activities around the Altiplano de Granada
Dubbed Spain's Lake District, the Altiplano de Granada is an outdoor wonderland of lakes and rivers – surrounded by the dramatic mountains and gorges of the Sierras de Cazorla and Castril. And for family-friendly hiking, kayaking, mountain biking or horse riding under the balmy Mediterranean sky it's bliss. It's also one of the darkest places in Spain at night, with spectacular stargazing.
3. Wellness retreats on the Costa Blanca
Home to Benidorm, Alicante and a host of built-up beach resorts – detox, relaxation and indeed responsible tourism may not be the first things you'd associate with the Costa Blanca. But here, tucked away in eco-friendly hotels, wellness camps and yoga retreats make the most of the gloriously sunny climate and famously white sand beaches for holistic, healthy and rejuvenating vacations.
Best time to go:
February to November
Our top selling trip:
Luxury fitness vacations in Spain
See all our wellness vacations in Spain
Read more:
Wellness vacations travel guide
4. Kayak the Camino de Santiago
The world's most famous pilgrimage route has a secret – rather than walk the myriad of popular routes leading to the cathedral at Santiago de Compostela you can kayak sections along the pristine Galician coast. You'll come across Caribbean-esque seascapes, quiet camping spots in natural parks and delicious Galician seafood – and little else. An excellent, more adventurous way to explore the Way of St James.
5. Off-beat accommodation in the Canaries
Throw off the '
Lanzagrotty
' shackles and discover what this island of year-round sunshine can do at its best. Off-grid accommodation on a quiet eco-friendly
finca
ranges from a renovated old water tower to spacious, luxurious yurts – all within walking distance of a gloriously quiet beach – perfect for kids and kite surfers alike – and a pretty, traditionally Canarian fishing village.
Best time to go:
All year round
Our top selling trip:
Unusual accommodation in Lanzarote
See all our off-grid accommodations
Read more:
Lanzarote travel guide
If you'd like to chat about Unusual Spain or need help finding a vacation to suit you we're very happy to help.

6. Explore Mallorca's mountains
Barely anyone makes Mallorca's mountainous interior their main reason for a Balearic break – and yet away from its often busy beaches lie exquisite hiking trails past rugged peaks and a host of tiny, traditional villages topped with ancient churches and quiet, almost-only-for-locals cafes. That's not to say bathing isn't possible too – but in hidden coves accessed on foot, and well away from the tourist crowds.
Best time to go:
March to May and September to October
Our top selling trip:
Mallorca walking vacation in the Balearic Islands, Spain
Read more:
Walking vacations in Spain travel guide
7. Get creative
Poise those paintbrushes and dust off camera lenses, Spain offers wonderful opportunities for creative getaways under the close, but friendly, eye of an expert tutor. You might be surrounded by the vibrant colours of rural Andalucía – springtime wild flowers or stark whitewashed Moorish villages; or the earthy, rust-like tones and crystal-clear air of the Picos de Europa mountains in Autumn; or sea spray from crashing waves in northern Spain, catching the evening light.
Best time to go:
May to June and September to October
Our top selling trip:
Northern Spain photography vacation, wild seascapes
See all our painting and art vacations in Spain
Read more:
Painting vacations travel guide
8. Discover the Spanish Pyrenees
Some of the least-visited corners of the Pyrenees can be found in Spain's share of its peaks. Here valleys hide tiny farming hamlets on the edge of the spectacular Ordessa National Park, with near endless guided and self-guided walking options. Visits to local markets and wine-tastings offer delectable ways to practise after Spanish lessons, or simply relax in a detox retreat in the clear mountain air.
Best time to go:
March to October
Our top selling trip:
Spanish Pyrenees yoga and walking retreat
See all our Spanish Pyrenees vacations
Read more:
Spanish Pyrenees travel guide
9. Foodie forays
Go beyond a night out tasting tapas and immerse yourself fully in the tantalising world of traditional Spanish cuisine. Head to the Sierra de Aracena – home of Spain's best cured ham,
pata negra
– to learn about all things
jamón
, from carving and cooking to a tasting masterclass. Alternatively head north to Catalonia, where cycling tours connect visits to local cheese, wine and olive oil producers.
Best time to go:
All year round
Our top selling trip:
Iberian ham tour in Andalucía
See all our cooking and food vacations in Spain
Read more:
Cooking and food travel guide
10. Stay in a cave
One of the quirky intricacies of rural Andalucían life are cave houses – cool, whitewash-fronted dwelling hewn out of the rocky hills scattering the Altiplano de Granada and the northeast Granada province. Often set alone, in tiny hamlets or at most on the edge of small villages, cave houses are unanimously peaceful, but usually with the benefit of local produce markets just down the road.
More Unusual Spain articles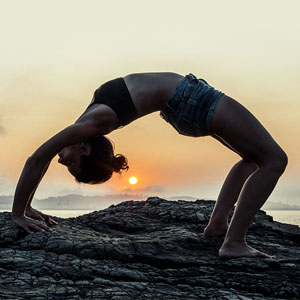 Unusual vacations in Spain offer authentic Spanish culture with a twist.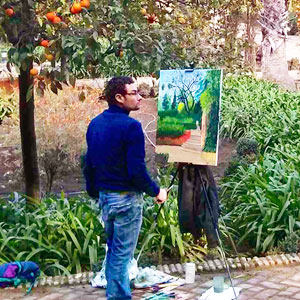 Our favourite places to do something a little bit different in Spain.