Sun bear volunteering in Borneo
While most of the focus is on orangutans when it comes to conservation volunteering in Borneo, the island sadly has many other wildlife species that are seriously threatened. One of the least studied is the sun bear, which is being pushed towards extinction by similar threats as those facing orangutans: habitat destruction and poaching.
Sun bears are the smallest of the bear family, often called honey bears as like AA Milne's Winnie the Pooh that's their favourite treat. They have long tongues which they use to extract the honey they locate in tree trunks and to hoover up termites. Their name is derived from the distinctive markings found on their chests, a pale horseshoe shape against the dark fur. No two markings are the same, but many people think they look like the setting or rising sun. It's a fact, unfortunately, that without the efforts of dedicated conservation professionals and volunteers drawn from the local community and all over the world, the sun will soon set on these bears in the wild. Their numbers have declined by around 30 percent over 30 years, and they are presently classed as vulnerable.
On
sun bear volunteering vacations in Borneo
you'll join a group of people committed to their conservation at a
renowned, inspirational center in Sabah
, where they can be rehabilitated and hopefully perhaps one day reintroduced to the wild. There are close to 50 bears at the center, many of them rescued from the pet trade and all with their own names and distinct personalities – it's fun just getting to identify them and noting their unique behaviours.
Our Borneo volunteering Vacations
The bear facts
Like so many species, the presence of sun bears has a valuable role in the wider ecosystem of the Borneo rainforest and their disappearance would have troubling consequences. Sun bears will break into tree trunks in search of honey or termites to devour with their long tongues. This keeps the trees healthy and also provides places for hornbills, Borneo's national bird, to nest. The feeding activities of sun bears also help to spread seeds and keep the soil healthy.
Sun bears face similar threats as orangutans. The first and most severe is of course habitat loss. They are the most arboreal type of bear, nesting in branches, and Borneo has major problems with deforestation, as more and more trees are cut down for industries such as palm oil or timber cultivation. The bears are also coveted by the pet trade. Small and cute babies are captured, their mothers often killed in the process, and frequently kept in unsuitable, cramped cages. Then they grow, becoming less cute and more dangerous, and are frequently abandoned. Many of the bears at the rehabilitation center have been rescued from private homes. The other key threat to sun bears' survival in the wild is poaching – their gall bladders are used in traditional medicine and, unpleasantly, they will often be kept in cages and milked for their bile. Bear paws are also a delicacy in some cuisines.
Our top Borneo volunteering Vacation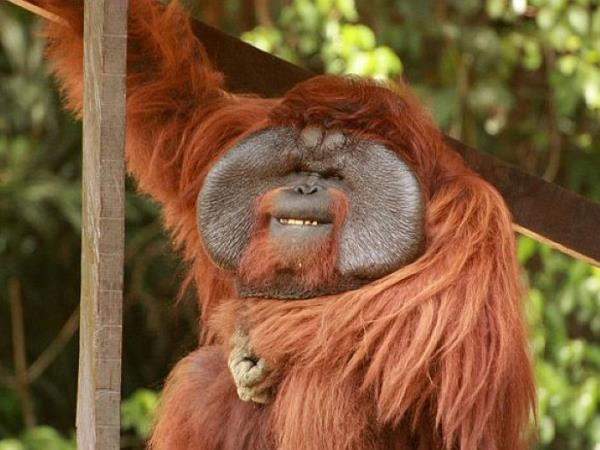 Meet Iban tribes and encounter orangutans in Borneo
From
£

1195
13 days
ex flights
Small group travel:
2019: 3 Sep, 3 Oct, 3 Nov, 3 Dec
If you'd like to chat about Borneo volunteering or need help finding a vacation to suit you we're very happy to help.
What does sun bear volunteering in Borneo involve?
Sun bear conservation vacations are tailormade, giving you flexibility on dates rather than fixed departures through the year. Placements last between two and four weeks and, given that you'll need training on arrival, the longer you can commit, the more efficient it is for the staff at the rehabilitation center.

You will stay in a traditional Bornean longhouse on the edge of the jungle, within easy reach of a nearby lake and country park, in a beautiful setting. Accommodation will be on a self-catering basis with a food budget, so that you can prepare your own meals in the longhouse's well-equipped kitchen. There will also be showers and Western-style toilets as well as that essential: mosquito nets. Like many such vacations, this is very sociable experience as you'll be sharing with other volunteer workers. It's a fantastic way to make likeminded new friends, and to make contacts if you see a career in conservation for yourself.

Note that you will have limited contact with the bears themselves – this is vital not only for your and their safety, but also to prevent the bears from becoming too dependent on humans for their wellbeing.
Anne Smellie from our supplier Oyster Worldwide on volunteering with sun bear conservation:
"In terms of the actual conservation tasks involved, you'll be working five full days every week leaving you plenty of time for evenings by the lake and getting to know the local community. Your work will range from helping with food preparation and feeding time, to enrichment activities such as encouraging the bears to build nests by laying out leaves. You may be assisting with habitat maintenance and construction, clearing weeds and planting new trees, and also with monitoring behaviours. The bears live in shaded forest enclosures, and you might be hiding food around to prompt them to forage."
More about Borneo volunteering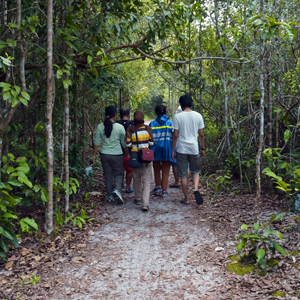 Want a vacation with a purpose? Our Volunteering in Borneo guide explains how your time and effort make a real difference in conserving endangered species such as orangutans, sun bears and green sea turtles.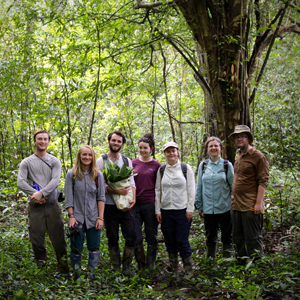 Types of volunteering vacations in Borneo range from working in centers for orangutan and sun bear rehabilitation, to wildlife conservation trips which see you helping on tasks to benefit a range of species including sea turtles.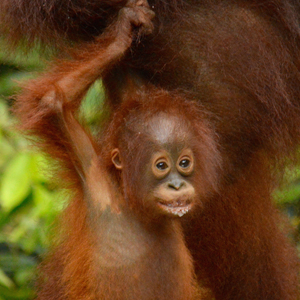 Orangutan volunteering in Borneo is rewarding, fun, heartbreaking and uplifting, as you learn about the dangers orangutans face, but also the determined efforts of those who refuse to let them die out in the wild.
Back to the top
Convert currencies