Yoga has been practised in the western world since the turn of the 20th century, but you'll have to go back at least 3,000 years to discover its inception in India. Over millennia, styles have morphed, attitudes have developed and practitioners have changed from self proclaimed hippies to suburban office workers.
Why go on a yoga vacation?
Yoga vacations encourage you to practise twice a day, with optional classes before breakfast and dinner. This allows you to make a much deeper connection with your mind and your body – giving you energy to start your day, and relaxing you before bed. In between, there is plenty of time to take part in other activities, or simply relax in a sublime natural setting.

Vinyasa flow is the most common yoga style at our retreats. This is one of the most popular forms of yoga and is designed to synchronise postures and movements with breathing.

These retreats are made up of a small group of friendly yogis, of all different ages and abilities, shapes and sizes, at a purpose built retreat – somewhere nice and warm, like rural Valencia or the foothills of the Serra de Estrela Mountains in central Portugal. Alternatively you might opt to enjoy the fresh air of the Austrian Alps, or Morocco's High Atlas Mountains. Wherever you are, a retreat's programme of activities will focus on wellness, relaxation and learning more about yourself through yoga.

You'll also be invited to take part in other optional exercises and activities, such as meditation, Pilates, therapy workshops or walks in the surrounding countryside. Some retreats will be more rustic with an emphasis on enjoying the great outdoors; fresh air and sea breezes can be just as therapeutic as daily exercise. Some retreats boast full on fitness facilities with swimming pools, spas and massages on offer. On these breaks, everything is optional; if you want to kick back by the pool or have a well deserved lie in, then go ahead. Or you can dive into every class on offer.
"At the mountain retreat, you don't need to get worried about anything. You will just feel like you are at home where the very friendly staff will take care of your every need, while you enjoy great walks in the surrounding mountains and hills with wonderful waterfalls and lakes and having very tasty and healthy food and yoga training." – Nihad Al-ibraheem in a review of his yoga and walking vacation in Austria

"My most memorable moments include seeing dolphins out in the bay while practising morning yoga, early morning swimming in the cool clear Aegean Sea, hiking to the local taverna and connecting with the other members of the group over delicious home cooked vegetarian food." – Janet Patterson in a review of her yoga vacation in Greece

"The feeling of calm and wellness that this vacation brings is amazing! Gorgeous sunshine, some time to explore, a lovely setting and all in the context of looking after yourself. I've never treated myself in this way before but to spend 6 days with great food, yoga, Pilates and a few other indulgent treatments has reset me in the way I look after myself, I feel so well." – Sarah McKinnon in a review of her Yoga vacation in Spain
What will I be eating?
Almost all retreats are full board and tend to serve a healthy variety of vegetarian and vegan dishes, along with smoothies, juices and organic herbal teas. Pescatarians might be catered for too. This diet nourishes your body and gives you the energy for exercise as well as keeping spirits high without a tummy rumble waiting to explode when you least expect it.

Some yoga retreats offer wine or sangria at mealtimes, although for many yogis, a retreat is the perfect opportunity to cut out the caffeine and vino for a week.
Our top Wellness Vacation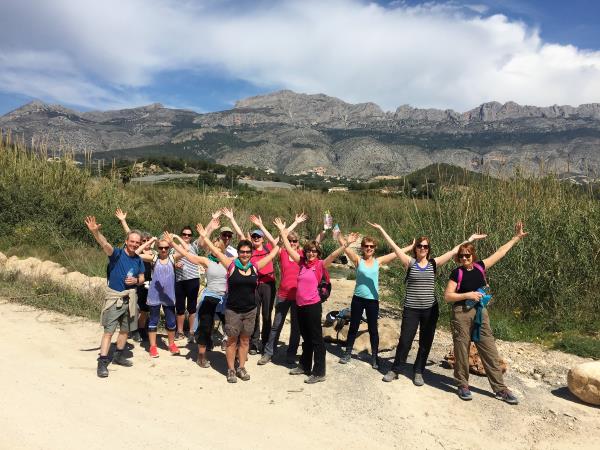 Join us by the sea to breathe, flow & let go
From
£

860

to

£

1055
6 days
ex flights
Small group travel:
2023: 2 Nov
2024: 21 Mar, 18 Apr, 16 May, 6 Jun, 20 Jun, 19 Sep, 3 Oct, 24 Oct
If you'd like to chat about Wellness or need help finding a vacation to suit you we're very happy to help.

Where can I go on a yoga vacation?
Where you practise yoga is a huge part of the whole experience. Not just in a studio or at a particular retreat but also within the surrounding landscapes. Southern Europe –
Spain, Portugal and Greece,
for example – promises plenty of sunshine and coastline as well as pungent pine forests further inland.
Austria
, on the other hand, has abundant alpine air, and wellness retreats, in the east
Tyrolean Alps
, may offer hiking, mountain biking and rock climbing as well as yoga classes overlooking the mountains. Further afield you'll find plenty of options in
India, Morocco, Fiji
and
Sri Lanka
.
It's up to you whether you're looking for a holistic experience based around your environment and your practice or whether you're just happy to find a heavenly haven from where to hole up for a week or two. Get more suggestions on
where to go on a yoga vacation
in our yoga travel guide.