Places to visit in Andalucia
---
Make the most of your time
Distinctive attractions create a wonderful kaleidoscope of places to visit in Andalucia. Beguiling cities: riverside Seville, famed for flamenco, festivals and fine food; exotic Cordoba and Granada, their past Moorish eminence reflected in ravishing architecture; rough-edged, ancient Cadiz; and Picasso's birthplace Malaga, now a modern art mecca. Roads wind up to mountain hideaways in the stunning Sierra Nevada and the Granada altiplano, from where fantastic walking, biking and horse-riding trails snake off into heart-stopping wilderness. Tempting trails cross Almeria's desert too, where rich unique flora and fauna contrasts with stark arid beauty.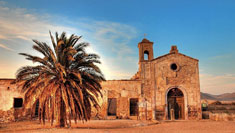 Almeria
Andalucia's easternmost province arguably has the best climate in Europe – 300 days of sunshine a year. It's ideal for winter walking and fantastic empty beaches. The Tabernas desert was setting for many "Spaghetti Westerns" – and the Nijar National Park in Cabo de Gata, a stunning land and marine park. Almeria City offers some excellent museums and a strong Arabic vibe.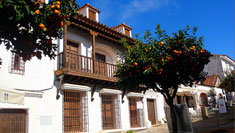 Aracena
Cradled in a mountain bowl, the bustling old market town of Aracena is a whitewashed wonder overseen by a medieval church and ruined castle. Other sights include the Gruta de las Maravillas – a network of limestone caves and tunnels within the castle hill – plus a museum dedicated to the area's famous jamon (ham)! There's plenty of good places to eat too.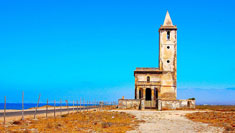 Cabo de Gata
Its unique landscape shaped by volcanic activity, and dotted with whitewashed pueblos, the Cabo de Gata is the driest place in Europe. No surprise then, that these rugged hills and wide plains strewn with cacti often doubled for the 'Wild West' in a cavalcade of 'Spaghetti Westerns'. There are some excellent day hikes hereabouts, as well as the potential for bird-watching and, of course, incredible photography.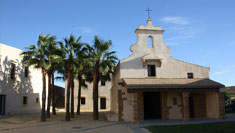 Cadiz
Europe's oldest continuously inhabited city is an atmospheric 4,000-year-old rough diamond, set on a sliver of land fringed by some of Europe's best city beaches. Its gaze has historically focused oceanward rather than towards Spain, bringing in Caribbean influences with Moorish. Today, Cadiz wears its history lightly amid faded buildings, alive with the sounds of hedonistic living for now.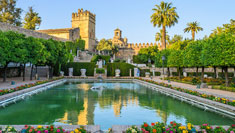 Cordoba
Cordoba was the major city not just of Moorish Al-Andalus but the whole Iberian Peninsula, while the glorious Mezquita was once among the world's most important mosques. Marvel at it still today, alongside the Alcazar palace-fortress and its gardens, plus the Roman Bridge – then enjoy its lovely intimate vibe and windy cobbled streets. Cordoba is also famed for its flower-filled patios – which compete for the coveted "best patio" prize each May.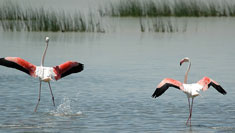 Doñana National Park
Western Europe's largest road-free region is a 540 sq km haunting haven of quiet and far horizons. Its wildlife is staggering: huge flocks of flamingos star in a twitchers' paradise, while deer and boar flit through woods – stalked by the rare Iberian lynx. Arrive by boat from earthy sherry-making Sanlucar on the other side of an estuary famed for its succulent langostinos.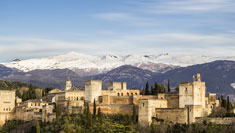 Granada
Nestled in the foothills of the stunning Sierra Nevada, Granada is best known for the Alhambra – a spectacular complex of Moorish palaces, pools and patios overlooking the city. The Albaicin is arguably Spain's finest Moorish quarter, dotted with carmens - hillside houses with walled gardens. And in this city, every drink comes with a free tapa!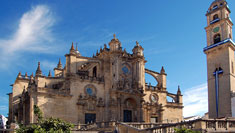 Jerez
Properly called Jerez de la Frontera, this lively town could claim to be Andalucia's spiritual capital. It's HQ of the region's horse culture, a key point on the famed sherry making triangle – and claims to be the cradle of flamenco, whatever Seville says. Skip that argument, and just enjoy its pleasant bustle, relaxed history and beautiful back street restaurants.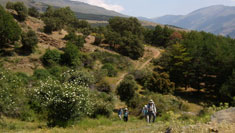 Las Alpujarras
The ancient terraced slopes of Las Alpujarras were made by 8th century Berbers. Today they are an unforgettable backdrop for farmstays, walking and cycling through Sierra Nevada foothills and gorges. Little museums in the lovely main village Bubion delve past lives, while nearby Trevélez claims to be Spain's highest village (1,476m) – and home to its finest jamón serrano.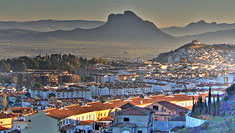 Malaga
White towns, wild ravines and lovely villages like Antequera – the 'Florence of Andalucia' – backdrop a city that has reinvented itself as a cultural and foodie beacon. The Picasso Museum celebrates Malaga's most famous son, augmented by the new outpost of Paris's Pompidou Centre. Gourmands will love the beachfront seafood restaurants. Head uphill to the Gibralfaro Castle and the Alcazaba for the best views of the city – and the sunsets.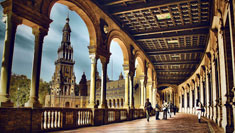 Seville
Seville proudly flaunts Spanish clichés – but for real. The whitewashed, Moorish buildings, streets fragranced with orange blossom, the exquisite Moorish Alcazar palace, the sounds of flamenco from shuttered rooms, superb tapas bars on narrow lanes, plus year-round sunshine. Come in spring for the solemnly beautiful Semana Santa (Holy Week) or the joyous Feria de Abril (April Fair).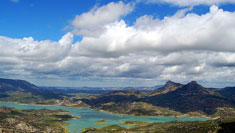 Sierra de Grazalema National Park
The first natural park of Andalucia is a real stunner, with imposing limestone cliffs and deep gorges, in one of which, the Garganta Verde, a colony of griffon vultures nests. The lush landscape, amply succoured by high rainfall, is home to over 1300 species of plant, and a playground for adventurous activities including climbing and canyoning, as well as walking. Despite all this, Sierra de Grazalema remains happily little-known.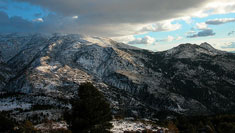 Sierra Nevada
Iberia's highest peak – the 3,478m Mulhacen – is just one of many 3,000m+ mountains in this walking, biking, horse-riding and winter skiing mecca, dotted with alpine lakes and dramatic gorges. Its magical villages are the highest in Spain, while wildlife includes Ibex and eagles in its eponymous National Park. Mountainside observatories nod to its spectacular starry skies.
Travel times in Andalucia
---
The following times give you a rough idea of the travel times between the main attractions in Andalucia.
Seville – Cordoba: 45 mins by train
Seville – Cadiz: 1 ½ hours by train
Cadiz – Sanlucar: 1 ½ hours by bus
Cadiz – El Puerto: 45 minutes by boat
Cordoba – Granada: 2 ½ hours by bus or train
Beas – Granada (Sierra Nevada): 5 hours on foot
Puente Palo Loop (Las Alpujarras): 4 hours on foot