Traveling in The Azores with kids
---
What does Responsible Travel recommend?
Azoreans like to make a fuss of their children, so yours will be welcome wherever you go – and with wild dolphins, waterfalls, caves and fun, easy cycling routes to discover, there's more than enough to keep little ones entertained.

This is not a place for diehard resort lovers. The few sandy beaches on these volcanic islands are wild, natural and definitely not lined with ice cream shops and arcades. But some have good surfing and rockpooling, and at others, your family can take a coastal dip with the local kids in seawater swimming pools, some of which have toilets close by. Inland, you could swim in a forest pool fringed with ferns or relax in a geothermal pool in a botanical garden.

Activities for families in The Azores
---
What to do with little ones
Book a self-catering cottage! The Azores has some great little places to stay in rural villages on or near the coast. You'll have space to spread out and your youngsters will be free to roam in a safe, outdoor environment with minimal traffic. Your neighbours could be smallholdings, so there'll be hens and goats to meet.
Take a boat trip. Whether or not your kids are already into marine wildlife, they're sure to be blown away by the experience of seeing dolphins, whales and turtles in their natural environment. If you get the chance to snorkel, scuba dive or go sailing, you could inspire a lifelong passion for the ocean.
Plan an inland adventure.
To ignite your kids' interest in geology and nature or simply wear them out in the great outdoors, you can have a go at hiking, mountain biking, horse riding, canoeing, canyoning and paragliding, enjoying the islands' rugged volcanic scenery, with crater lakes, mossy forests, waterfalls and gorges.
Traveling in The Azores with kids
---
responsibletravel.com asks the experts

Kay Cliffe of Saddle Skedaddle, one of our suppliers, says
"São Miguel makes a great base for a cycling break when visiting the Azores with kids: "São Miguel is unique. For active kids and teenagers, there's an array of fun biking routes with lots of natural delights to take in along the way, from geothermal heated pools you can swim in and bubbling hot springs to whale watching in the Atlantic."
Amanda Stafford of our supplier Whale and Dolphin Connection suggests you ask about age restrictions when looking for a whale or dolphin watching trip in the Azores with kids, as different operators have different policies: "Boat trips are great for kids as long as they're the right kind of age and into wildlife. On the larger, more stable wildlife-watching boats babies will be safe if held, but toddlers are likely to get bored, especially if there are lengthy waits between sightings. Zodiac RIBS and small, open fibreglass boats are not really suitable for young children. There's no legal minimum age but operators tend to have their own restrictions on carrying pregnant women or kids under four or five, since the sea can sometimes get choppy without warning. If your family wants to go snorkelling with wildlife in open water, your kids must be confident swimmers. At six or seven they're usually old enough to have a really worthwhile experience."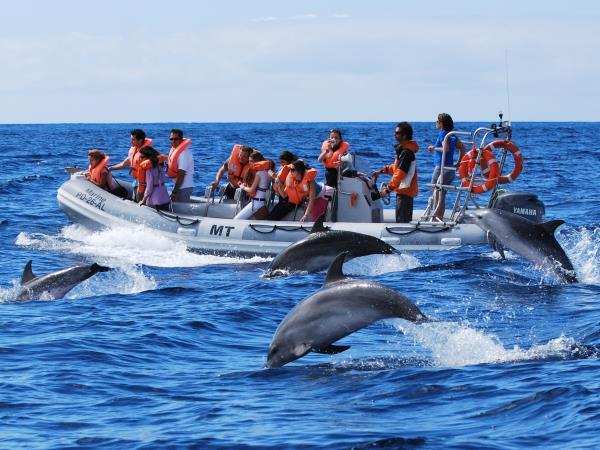 Learn about Dolphins, whales & fiery volcanic Islands
From
£

750
7 Days
ex flights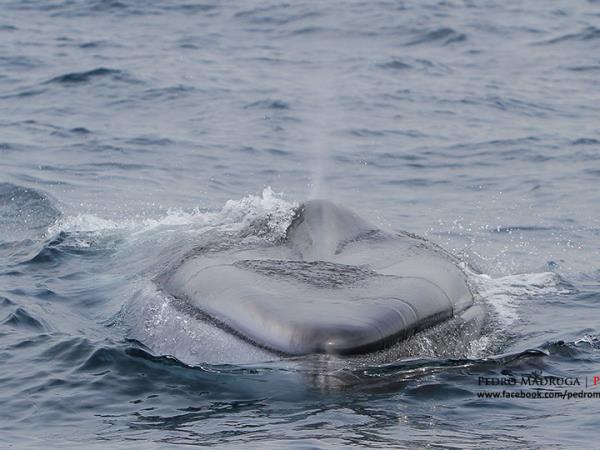 Best time to see the Blue, Humpback and Fin whales
From
£

675
7 Days
ex flights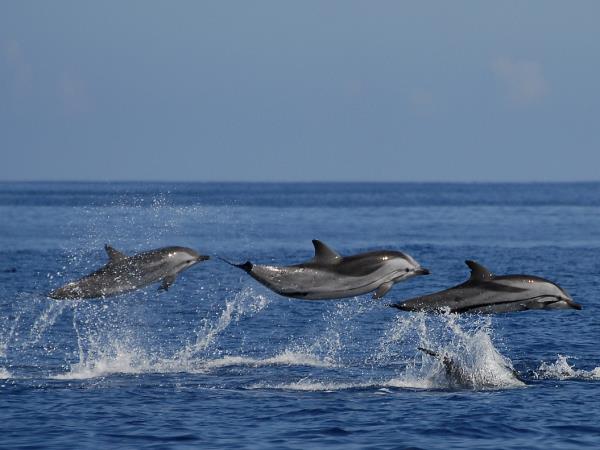 Learn about dolphins, whales & fiery volcanic Islands!
From
£

656
7 Days
ex flights