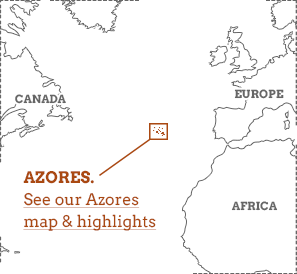 Family-friendly whale watching vacations in the Azores are among the most ethical and successful in the world. Huge numbers of whales, including the majestic blue whale, visit the deep, nutrient-rich waters off this Portuguese archipelago. Expert, and immensely knowledgeable, boat crews explain whale behaviours while tracking sightings to help with conservation projects. Elsewhere in the Azores, island-hopping lets you trek their volcanic landscapes, sample the renowned wines of Pico, or try activities like coasteering and canyoning. Local guides on our Azores vacations will also steer you towards family-run restaurants – the best places to discover the islands' unique, delicious take on Portuguese cuisine.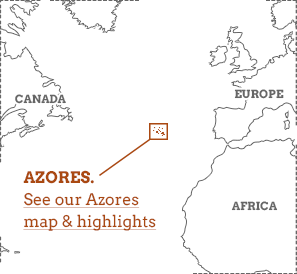 Our top Azores vacations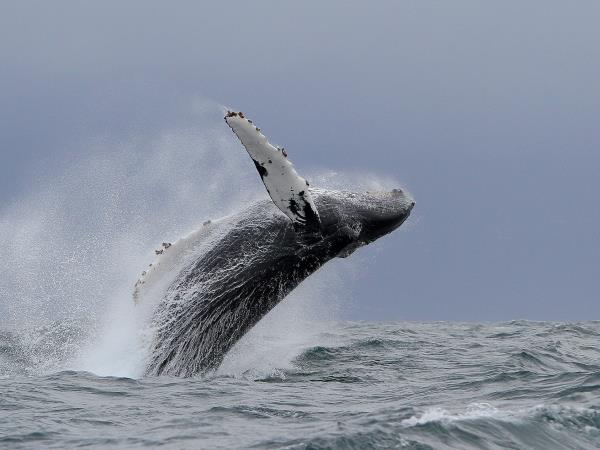 7 days
ex flights
Classic whale watching trip in the Azores archipelago
7 days
ex flights
Dolphins, whales and explore fiery volcanic islands!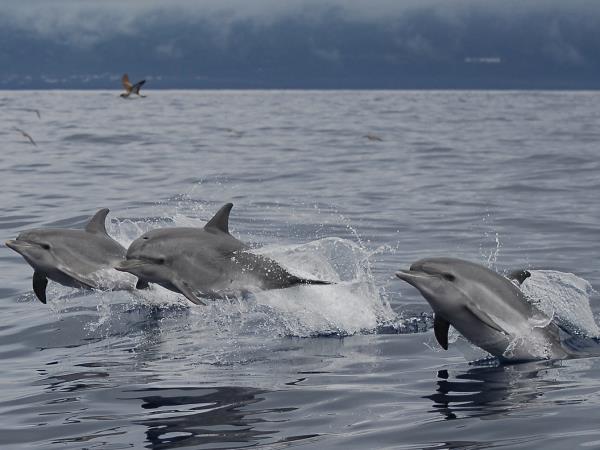 8 days
ex flights
Live a dream and swim with wild dolphins
About our Azores vacations
Family vacations in the Azores
They may not have the sunshine or golden beaches of the Algarve, but the Azores make an excellent family vacation destination. Best suited to older, active kids – and especially those enthusiastic about wildlife – the main focus of
family vacations in the Azores
are the boat trips to see whales and dolphins, skippered by experts in marine life. On land, meanwhile, families can hike and mountain bike through rugged volcanic landscapes, pausing for a dip in a geothermal hot spring or forest pool whenever the mood takes them.
Swimming with dolphins
Admiring dolphins from the boat is one thing; actually being in the water alongside them is a different experience altogether. The best time to swim with dolphins in the Azores is between May and September, when the sea is warmer and calmer, although you will still need a wetsuit. Large pods of common dolphins congregate here, as well as bottlenose, Risso's and striped dolphins. Your crew will brief you very clearly on behaviour in the water. Responsible dolphin watching is strictly adhered to in the Azores, and whether you go in or not will always be the skipper's decision.
Whale watching in the Azores
The Azores are one of the best places in the world for whale watching, and between April and June large numbers of baleen whales, including huge blue whales, can be seen in these deep, dark waters rich in krill and plankton. Whale watching tours by boat have replaced the historic, bloody whaling industry that was once the major economy in the Azores. And in case you were wondering, viewing success rates are very high. Skippers – experts in marine life as well as minimising their impact on the whales – are guided by spotters in the vigia towers that stud the islands' coasts.
Types of tours & vacations in the Azores
When we talk about
wildlife vacations
in the Azores, we're talking about cetaceans. This remote Portuguese archipelago is surrounded by waters of such depth and nutrients that whales and dolphins are in their element, thankfully now protected rather than hunted. It's possible, though rare, to see whales while
walking in the Azores
, but travel on two feet is still highly recommended. Vineyards, hot springs, crater lakes, hills hazy with hydrangeas and smoky volcanic fumaroles are all part of the attraction. Active
adventure vacations
will likely feature a mix of whale and dolphin watching and hikes, along with mountain biking, kayaking and canyoning.