Traveling in Colorado with kids
---
What does Responsible Travel recommend?
It is hard to understand why so many people put themselves through the queues and queeziness of theme park vacations when they could just take on the natural theme parks of somewhere like Colorado. When traveling in Colorado with kids you will be grinning from morning to night here, your kids buzzing on mountain air, rafting and biking, ziplining and horseback riding, all the time being nourished on superb locally produced food. You donít have to be a hiking-biking sort of family either, with every town and village catering for newbies to nature. Itís like they put something in the water, and with so many people high on life in Colorado this is an ĎIíll have whatever they are havingí sort of a place to vacation and one where you just canít resist joining in the fun.
Health & safety in Colorado
---
Travel safely in Colorado with kids
Health
---
It is very arid, so make sure the kids stay hydrated. It is hard to get kids to drink water sometimes, but they wonít realize how much they need it. Consider hydration backpacks, style Camelbak, so that they have it on them at all times.
With 300 days of sunshine, you really do need to use sunscreen here all the time, as well as a lip salve with sun protection.
Altitude sickness is not uncommon in Colorado and the best way to cope is to adjust slowly. Take short hikes for the first couple of days, and sleep in accommodation at a lower elevation while you adjust. A good rule of thumb is that once you are above 3,000m do not increase the altitude at which you sleep by more than 300-500m a night. You can go up higher during the day, but each night go back down to lower level.
On a hike in remote, wilderness areas, donít drink from the rivers. Always carry your own water. Although glacial and gorgeous, they are the source of the bacteria giardiasis which can be very nasty indeed. You can boil the water, but do so for five minutes in elevated areas. You can also filter, but it is not always perfect, with iodine treatments considered better. Town water is good to go, of course.
Ticks are a feature of hiking trips, from May- August, with Colorado tick fever the most common tick-transmitted disease, and not as serious as Lyme Disease, of which there have been no cases here. Use a repellent, keep covered, keep checking and carry tweezers for removal.
Like all trips to the USA, make sure you have up to date travel health insurance.
Safety
---
Many Coloradans donít wear helmets for outdoor activities, but awareness is changing. Especially when skiing. Always ask for a helmet and
support the move
for safer fun in the sun.
Wildlife awareness is important in Colorado. With bears, mountain lions and snakes, you need to inform yourself of what to do in the event of an encounter before you go. The Rocky Mountain National Park has excellent
guidelines
. Do not let your children wander too far ahead of you, so that you can keep a close eye.
Temperatures can plummet in Colorado, so always carry a sensible layer or two. Hypothermia can be life threatening and happen at any time of year.
Lightning storms are common in Colorado, and usually take place on summer afternoons. So best to hike early if you are going high, so that you are descending by the afternoon. If lightning does occur, get below the treeline and stay away from summits or isolated trees. Stay as low as you can.
When skiing, make sure you and the kids read the
National Ski Patrol Responsibility Code
, as this helps prevent many accidents. Make a meeting place if you get separated and try and stay in communication using walkie talkies.
When hiking teach them how to be scouts again. Be prepared, with maps, compass, rain gear, pocketknife, matches and a whistle. And always tell someone where you are going.
Activities for families in Colorado
---
What to do with little ones
Go soaring!
This is not just ziplining, itís soaring. Made from stainless steel cables that donít make a zip noise, you just soar serenely through the air making this the most eco-friendly zipline you can get. It is also the longest course in the world. So remote it is only accessible by train from Durango, you spend the day soaring through pristine ponderosa pine forests, over the gushing Animas River and down through fauna rich valleys. They also have ecology guides who soar with you, so you can identify the trees you are climbing and the birds you are sharing the skies with. This is a trip of a lifetime.
Be a dune dude
Go sandboarding or sledding on 230 metre high dunes of Great Sand Dunes National Park. Rent a special board or sled at Kristi Mountain Sports in nearby Alamosa but go early as sand gets seriously hot. For top trip, combine with a ranch stay at nearby Zapata Ranch, so you can ride on dunes and be a ranch dude too.
Pack up your llama
Go on a llama pack trip in the Rocky Mountain National Park. With all equipment carried by llamas, hike and camp into real Coloradan back country. Kirks Mountain Adventures provide everything you need for a night on the mountain and, being fishing experts, fly fishing gear too.
Winter playground
It is kidís heaven here in winter, with snow omnipresent for at least five months. Skiing doesnít have the same elitist vibe in Colorado either, compared with Europe, especially at the small resorts such as Silverton or Salida, or even Snowmass, which although attached to the more aspirational Aspen, is very family-orientated.
Responsible Travel would like to thank the Colorado tourist board for their sponsorship of this guide
---
Photo credits:
[Family at Colorado National Monument:
vicki watkins
] [Go soaring: Soaring Zipline] [Sandboarding: Alamosa & Visitor Bureau] [Pack up your llama:
m01229
] [Winter playground: Snowmass & Aspen]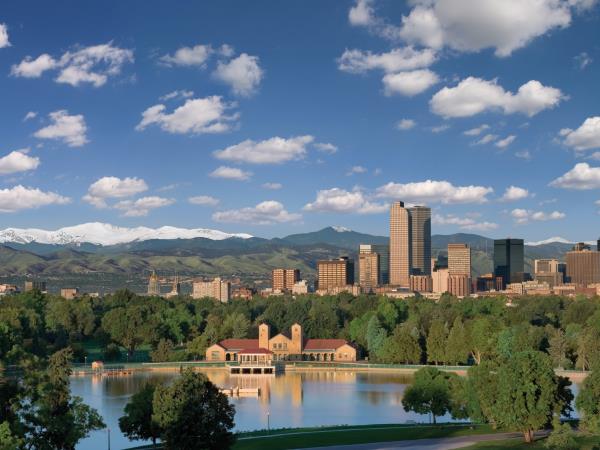 Explore the varied National Parks of the United States.
From
£

3700
18 Days
inc UK flights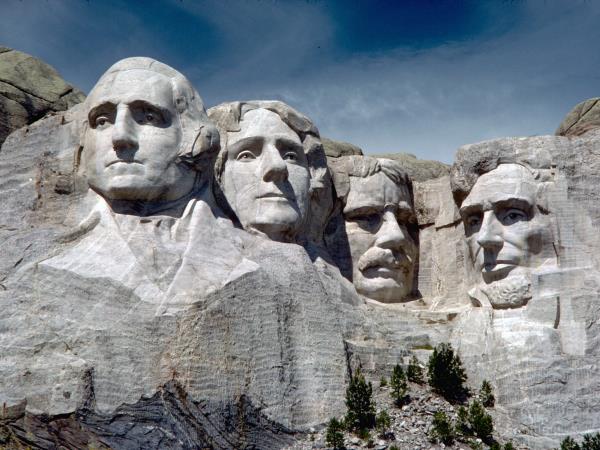 Explore the United States fantastic National Parks.
From
£

4435
24 Days
inc UK flights