National and state parks in Colorado
---
PROTECTED AREAS IN COLORADO
USA's National Parks include not only areas of scenic and scientific importance, but also those of historical and cultural significance. So, as well as the four national parks in Colorado, you will find other places that fall under the national park umbrella. Such as National Monuments, National Historic Sites and National Heritage Area. Itís a little confusing and what with 42 State Parks and twelve National Forests thrown into the mix, you get our drift that there is a lot of land here. Thankfully vast swathes of it protected.
It is worth noting that a state park is far from a walk in the park. Often as big, if not bigger than a national park, they are simply designated differently according to the amount of development they have in them. All state and national parks have entry fees but are so well run they could double them and you would still feel you had value for money. The national park and state park websites are fonts of information when it comes to planning your trip, all offering information on flora and fauna and most of them offering budget accommodation such as campgrounds and cabins too. The national park websites are excellent sources of up to date information on weather conditions too, which roads are closed in winter and other risk factors such as forest fires. And, the ranger and visitor centers are always there to help. Here are a few of our favourite parks in Colorado:
Rocky Mountain National Park
---
With over seventy high peaks, it is ironic that they only describe it as one. Donít be overwhelmed though, as there are nearly 600 kms of trails for all levels. Split by the Continental Divide you can see Coloradoís differing landscapes in one here, with arid rocky peaks on one side and forests, meadows and mountain moraines on the other. The Trail Ridge Road which cuts through it is not to be missed.

ē Read more about Rocky Mountain National Park
Great Sand Dunes National Park
---
This should be a natural wonder of the world, not just a national park. Sandwiched (pun intended) between the peaks of the Sangre de Cristo Range are the highest sand dunes in North America, about 230 metres from the San Luis valley floor. Far from the sea, it was picked up millennia ago from the Rio Grande River. Itís like Lawrence of Arabia meets John Wayne. Western, wild and wondrous.

Mesa Verde National Park
---
The only US National Park designated because of Ďthe works of maní, with over 4000 archaeological sites and over 600 cliff dwellings of the Ancient Pueblo people, carved in between canyons and overhangs. You can see them guided or unguided, although the former gets you right into the dwellings. At over 200 km 2, stay overnight at the Parkís Far View Lodge so that you can really take your time here. Great restaurant here too.

Black Canyon of the Gunnison National Park
---
If you had to draw a canyon in Pictionary, this is how it should look. Two great rims with 600 metre sheer drops down into a narrow 19 km section of the dark blue Gunnison River, meandering perfectly as it follows the glacial path carved out millennia ago. You can hike the rim trails, north and south, and some people do walk down to the inner canyon, but there are no official trails and it is very risky unless you are an experienced climber. This park is particularly atmospheric in winter when the Rim Drive is closed and the park authorities leave it unploughed so that it becomes a ski trail.

Dinosaur National Monument
---
Located in the Uinta Mountains, it not only has flaming red canyons, gushing rivers and eroded natural sculptures which are typical of Colorado, it also has stonking great dinosaur bones lying around. The dinosaurs are thought to have been washed into the area during flooding millions of years ago. If you prefer to live in the present, there is of course, much rafting to be done here too.

Colorado National Monument
---
Do this at dawn. Because there is not just one monument here, but a collection of naturally eroded sculptures in the typical Colorado red basalt, all igniting one by one as the sunlight spreads across the landscape. Climb up onto arid plateaus past juniper trees and bighorn sheep, or hike down into the canyons to marvel at these monoliths from below.

State Forest State Park
---
The name is a little confusing, plus it is often upstaged by the Rocky Mountain National Park or Roosevelt National Forest. But this state park in the northwest consists of 71,000 acres, has 140 kms of trails and even more of that in mountain biking trails, with views of the Rockies, campsites by lakes and superb back country skiing and snowshoeing trails. They also call this the moose capital of Colorado with a population of over six hundred. We love that it has yurts too, still rare in the US, run by
Never Summer Nordic
, which also has a couple of cosy cabins for winter stays.

Highline Lake State Park
---
Sometimes it is just nice to get onto flat land, and somewhere where there is an expanse water too. Water that isnít roaring past you either. And if this is the case, after days in the mountains, this is the place for you. If your legs are tired of tackling mountain trails you will be glad to know that you can cycle around and about this oasis in the desert, not up and down, where there are two lakes: Mack Mesa which is power boat free, and Highline Lake which does allow motor boats. It is a great camping spot for exploring the Grand Junction area and, joy of joy, you can swim here too with a roped off area in Highline Lake. And in winter, the ice skating is a treat.

Navajo State Park
---
Bizarrely, there is a boating set in Colorado, and this is where many of them head to, right down on the border with New Mexico. This is actually a reservoir, created as part of the The Navajo dam construction in 1962 which provided irrigation water for the Navajo Indian Reservation. With a marina surrounded by dusty tablelands, it really is a blue oasis. This is laid back boating though, beer and flip flops on the pontoon style, with most people just happy to chill on the lake. Rent a pontoon boat and go fishing, stay on a houseboat or in a lakeside cabin or just hang and go swimming.

Arkansas Headwaters Recreation Area
---
If you try to pinpoint this on a map you will fail, as it follows the whole of the Arkansas River as far as the New Mexico border, which is 240 kms from Leadville to Pueblo. As you can imagine, the recreation in the title is, generally, rafting, kayaking, grinning and often screaming. It is cool when a state protects pure fun. This white water is caused, of course, by the speedy descent it goes through from Rocky Mountains level in Leadville to the grassy plains of Pueblo, so you have a wide choice of places to immerse yourself, depending on the classification of rapids, if any at all, that you would like to take on. Salida and Buena Vista are very popular points for getting on the water. One of the most popular local events is First in Boating on the Arkansas (FIBArk), a 60-year-old white-water festival that culminates in a 26-mile kayak race from Salida to Cotopaxi.

Sand Creek Massacre National Historic Site
---
In Kiowa County, this commemorates the Sand Creek Massacre of 1864 when US militia attacked and destroyed a peaceful village of Cheyenne and Arapaho Indians tribes, killing around 200 people about two-thirds of whom were women and children. This park was only designated in 2007 and is still barely developed, very remote and still considered controversial and sensitive territory, more of a sacred place to come and contemplate Coloradoís complex history.

Responsible Travel would like to thank the Colorado tourist board for their sponsorship of this guide
---
Photo credits:
[Top box - Great Sand dunes NP:
Michael Rael
] [Rocky mountains - sharks tooth formation:
Steven Bratman
] [Rocky mountains - rutting elk:
One Day Closer
] [Great Sand Dunes NP - sandboarder: Colorado TB] [Great Sand Dunes NP - sand hills:
Ron Cogswell
] [Great Sand Dunes NP - aerial view:
Doc Searls
] [Mesa Verde NP - cliff palace:
Srikanth Jandhyala
] [Mesa Verde NP - large rock: Catherine Mack] [Black Canyon & Gunnison NP: Denise Chambres/Miles: Colorado] [Dinosaur National Monument - Yampa river:
Chris M Morris
] [Dinosaur National Monument - dino fossil:
daveynin
] [Dinosaur National Monument:
Dylan steinberg
] [Colorado National Monument:
Rennett Stowe
] [State Forest State Park:
Never Summer Nordic
] [Highline Lake State Park:
Glenn Merritt
] [Navajo State Park:
Zenhaus
] [Arkansas Headwaters Recreation Area:
logos.opticos
] [Arkansas Headwaters Recreation Area: Matt Inden/Miles: Colorado] [Sand Creek Massacre National Historic Site:
Magnus Manske
] [Sand Creek Massacre National Historic Site:
Citypeek
]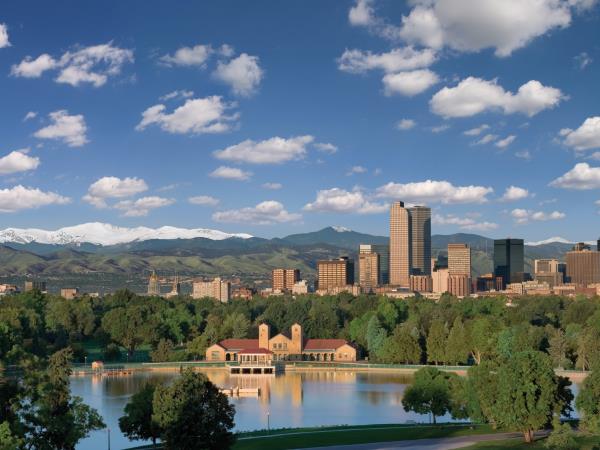 Explore the varied National Parks of the United States.
From
£

3700
18 Days
inc UK flights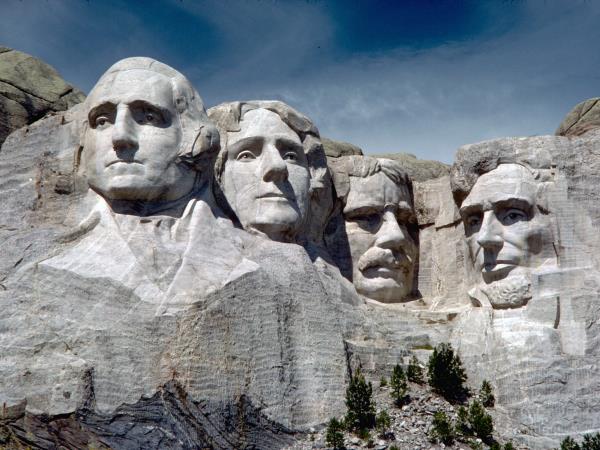 Explore the United States fantastic National Parks.
From
£

4435
24 Days
inc UK flights