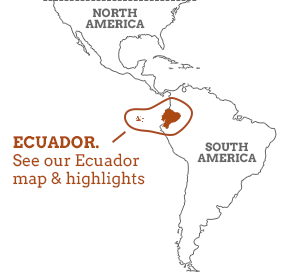 Most Ecuador vacations focus on the Galapagos Islands, one of the planet's great cradles of biodiversity, where sustainable wildlife tourism is taken extremely seriously. Small ship cruises that minimise their environmental impact and land-based tours (better for families) follow in Darwin's footsteps in search of sea lions, giant tortoises and blue-footed boobies. Yet since you'll usually pass through UNESCO-listed Quito to reach the islands, exploring mainland Ecuador is also recommended. Multi activity adventure vacations see you hiking through cloud forests, mountain biking down volcanoes, river rafting and staying with indigenous villagers in the Amazon, who are happy to share their well-preserved culture with visitors.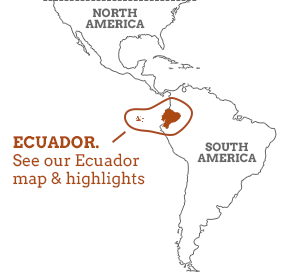 Our top Ecuador vacations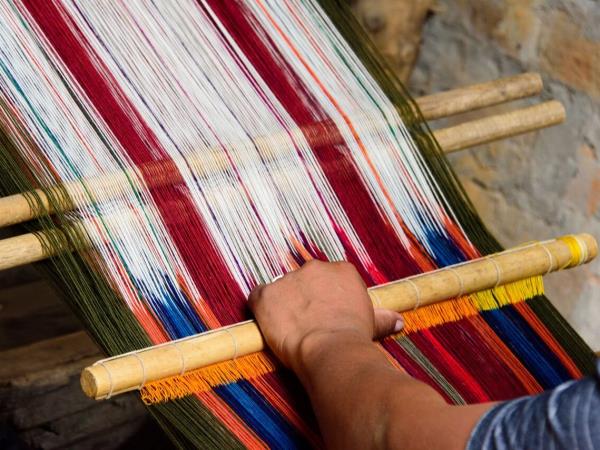 22 days
ex flights
Private in-depth tour of Ecuador and The Galapagos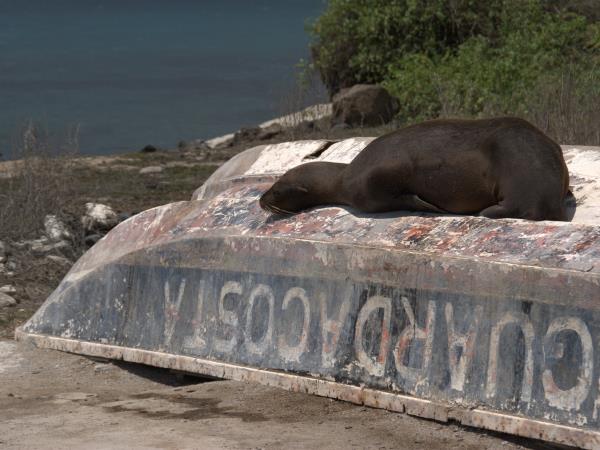 10 days
ex flights
An active island adventure
Small group
2023: 17 Feb, 3 Mar, 17 Mar, 31 Mar, 14 Apr, 28 Apr, 12 May, 26 May, 9 Jun, 23 Jun, 7 Jul, 14 Jul, 21 Jul, 4 Aug, 18 Aug, 1 Sep, 15 Sep, 29 Sep, 13 Oct, 27 Oct, 10 Nov, 24 Nov, 8 Dec, 15 Dec, 18 Dec, 22 Dec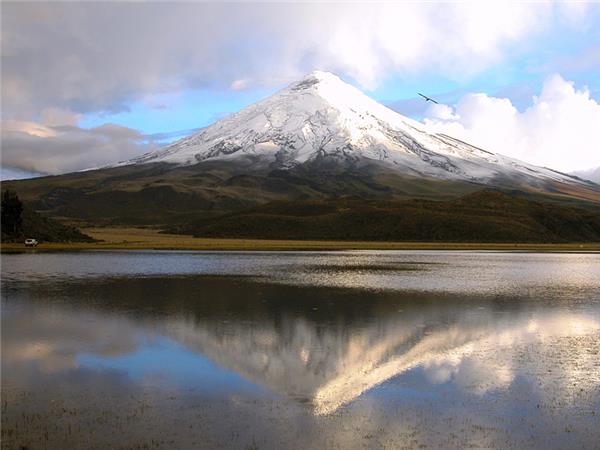 From
US $

3449

to

US $

4249
14 days
ex flights
Ecuador's landscapes & wildlife
Small group
2023: 17 Feb, 10 Mar, 8 Sep, 2024: 16 Feb, 8 Mar, 5 Apr, 2 Aug, 6 Sep, 8 Nov, 20 Dec
About our Ecuador vacations
Rainforests in Ecuador
The
rainforests
of Ecuador are as rich in wildlife as any other – the trick, as always, is being able to spot it among the trees. Hot, humid and always very wet, the rainforests are always travelled either on foot or by small boat along the river. Howler monkeys can be heard shrieking from far away, spider monkeys perform acrobatics on vines, and dozing sloths dangle from branches. You may also encounter anacondas, caimans and comical capybaras on the waterways, while the intensity of the birdlife is spectacular. Homestays in indigenous communities are an excellent way to explore the culture of Ecuador's rainforests.
Galápagos Islands
The wildlife of the
Galápagos Islands
may not be amazingly large, or fierce, but nowhere else in the world is it so fearless of humans. Responsible visitors rarely need a zoom lens. This isolated Pacific archipelago, 1,400km off mainland Ecuador, was the origin of Darwin's theory of evolution – but although carefully protected, the Galápagos ecosystems remain fragile. The giant tortoises, penguins, marine iguanas and red-footed boobies – as well as the residents – all depend on tourism being run sustainably. Whether opting for a land- or cruise-based tour, the vacation companies we work with make sure you're traveling with people who have the islands' best interests at heart.
Family vacations in Ecuador
The wildlife of the Galápagos Islands is abundant, so – unlike game drives on safaris – tours don't require hours of sitting still quietly. Spotting giant tortoises, iguanas and penguins up close and personal is just one reason youngsters will love Ecuador. High-spirited kids can also run free in cloud forests where hiking, rafting and canyoning are possible, as well as learn how to make their own chocolate.
Ecuador family vacations
can combine a stay in a hacienda with a spell on a laidback tropical beach, where you can wander local markets in search of colourful trinkets to take back home.
Cotopaxi National Park
Walking around forested Cotopaxi National Park you'll often see hawks and condors soaring above, no doubt enjoying their views of Mount Cotopaxi. This is one of the world's tallest active volcanoes, rising dramatically from flat terrain, its snow-capped, smouldering cone a temptation for intrepid hikers. You don't need mountaineering skills to climb Mount Cotopaxi, but you'll certainly pick some up on an organised trip – summit attempts depart from a refuge at midnight, and you'll need to be physically fit. But for those not so enamoured of scaling an active volcano, there are plenty of other less demanding hikes in the park.
Types of tours & vacations in Ecuador
Small group vacations
in Ecuador remove the stress of trip planning, ensure you make the most of your time, and provide guides who can make sure you don't order the guinea pig by mistake. If you'd prefer a little more flexibility in your arrangements – whether in travel dates, types of accommodation, or shaping the itinerary –
tailor made vacations
showcase a variety of experiences, from the Andes to the Galápagos Islands. Of course, for the best
wildlife vacations
in Ecuador you should be Galápagos bound. There is a range of land-based or small ship cruise trips available, depending on your preferences.