"Everyone thinks they're going to read War and Peace, but they won't." Liz Anderson, from our rail trip experts Sundowners Overland, knows better than most that you don't need to pack too many novels for a train journey, especially if you're on an escorted rail tour. "There's always something to do – the dining car, the window, having a chat. There's a lot of time on the train but it does go by quickly."

An escorted rail journey can be a truly cinematic experience. Look out of the window, and your guide will turn each pretty view into a freeze-frame from an epic story.

So-called escorted rail vacations are small group trips with a guide where train travel is the primary mode of transport. The guide looks after the nitty-gritty of the trip, as well as providing stories and travel tips along the way. These vacations don't have to be continent-spanning overland trips; you can have a just as rewarding experience on a guided tour of Scotland, Spain, Morocco or Japan. There's also plenty of time 'off the rails', whether exploring cities or taking ferries to remote islands. Read our escorted rail travel guide to find out more.
Our Escorted rail vacations Vacations
Is an escorted railway vacation
for you?
Do go on an escorted railway vacation if...
...you like seeing more than one place. Escorted rail vacations take place in countries with excellent well-established rail networks, where train is simply the best way to get across the land quickly, comfortably and often inexpensively.
...you want travel confidence. It's easy to alight at a station in a new country and feel disorientated; having a transfer waiting and a guide to direct you will soon set your internal compass right.
...you're social. Escorted rail vacations are usually small group trips. You'll also meet people in your carriage and befriend travelers in the buffet car. It's best to put away the headphones or you might miss out on a good story.
Don't go on an escorted railway vacation if…
...you like to take the wheel. These vacations are designed with no driving and minimal use of cars. You'll have to go with the flow when – on the Trans Mongolian line, for instance – the train has a long stop at the Chinese-Mongolian border to change its wheels. ...you're inflexible. Delays don't often happen, but you have to be a little flexible in the event that they do. Luckily an escorted rail vacation means there's someone on hand to sort out onward travel and keep the vacation running smoothly. ...you're disorganised. You need to be able to stick to the timetable and be ready to embark and disembark as needed.
Our top Escorted rail vacations Vacation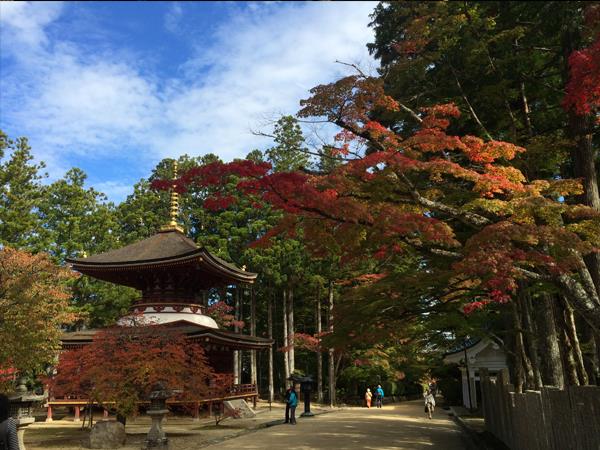 Get beneath the surface into the heart of Japan
From
£

4610

to

£

5080
13 days
ex flights
Small group travel:
2024: 7 Mar, 9 May, 23 May, 25 Jul, 15 Aug, 29 Aug, 5 Sep, 26 Sep, 3 Oct, 17 Oct, 24 Oct, 7 Nov, 14 Nov
If you'd like to chat about Escorted rail vacations or need help finding a vacation to suit you we're very happy to help.

What does an escorted rail
vacation entail?
An escorted rail vacation is simply where your tour guide – with a sacred binder of train tickets, visas and timetables – accompanies you on your trip. Whilst 'escorted' sounds like something reserved for royalty, these trips are suitable for anyone with a sense of adventure and are usually done in a small group.
Going with a guide
Your guide is an invaluable translator, storyteller – and shepherd. They can help you with getting to the right platform , and getting on and off trains.

On big journeys like the Trans Siberian railway, which connects Moscow with the Far East, there are multiple border crossings and a guide can help you navigate each one. "There's nothing tricky about these crossings, but they can take a really long time," explains Liz. "And when I say they can take time, I mean it: that Mongolia crossing can take seven hours because they have to change the wheels on the train… Having the tour leader with you – they're there to facilitate everything and deal with all the bureaucracy side of things."
Where will I sleep?
Some journeys involve sleeping on the train. In Vietnam you could use sleeper trains to travel between Hoi An, Phan Rang and Ho Chin Minh and in India, sleeper trains whisk you between Chennai and Hyderabad, or Kolkata and Jalpaiguri. Most people traveling on the Trans Siberian railway are on board for a number of days, sleeping in a bunk in a compartment. But there are plenty of rail vacations where you don't have to cram into a couchette. Railway journeys in countries like Morocco, Japan and the UK are short, so you'll normally alight for a night in a locally-run ryokan, riad or hotel instead.
What should I pack?
You'll be getting on and off the train to see the sights, so it's best to pack light. Take a suitcase or rucksack that you can easily lift on and off the carriage yourself. Pack a good book – but some cards and games are even better for small group travel. Ear plugs are invaluable for sleeper trains, as are a head torch, travel plug for the sink, and face cloth.
What will I eat?
Buffet cars are often expensive and ill-stocked, so a good train picnic is a great thing to have. Celebrate the fact that trains are far more lenient than planes in this respect. Some more intrepid journeys might require a few more home comforts: teabags and freeze-dried foods which can be brought to life with hot water from the buffet car, or, on the Trans Siberian, from the samovar at the end of the compartment – and don't forget toilet roll.
Traveling to Japan or southern Europe? Go in early spring or autumn to avoid the summer rush – these places have four distinct seasons and spring and autumn can be very atmospheric. You'll also want to avoid summer in India (monsoon season lasts until October) and summer on the Silk Road (it's just too hot). For the UK and Scotland, however, the summer months might be preferable – but anytime from March to October can be beautiful. Look out for lambs in spring and stags in autumn.
More about Escorted rail vacations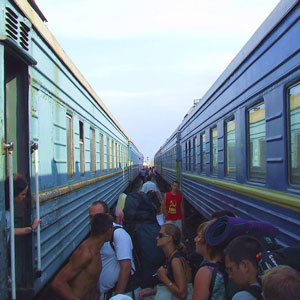 Use our map and highlights page to decide where to go on an escorted rail vacation. But consider these map points as starting points, because shouldn't expect to stay in one place for long.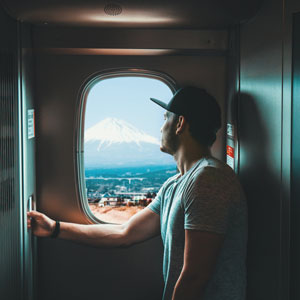 Escorted rail journeys: the name makes them sound old-fashioned, as if these vacations should come with a Bradshaw guide and a maiden aunt as a chaperone. But the reality is far more intrepid.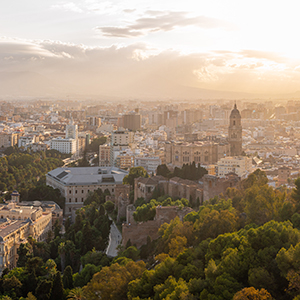 Rail travel is alive and well in Europe, where journeying over 2,000km by train from London to Malaga is a journey to be savoured rather than a means to get to the end.