Escorted rail vacations
map & highlights
It's no coincidence that the best places to go on an escorted rail vacation are the ones with the biggest and most-used rail networks. China, India, Japan and the UK have some of the busiest rail networks in the world for a reason: train is often the best way to get around. Fewer people think of traveling across the Balkans in south-east Europe, but tackling multiple lesser-visited countries is precisely the kind of itinerary that suits escorted rail travel – and you'll make good use of your guide's local knowledge.
1. The Balkans
It's a thick peninsula of countries divided by mountains and – until recently – political upheaval. But the Balkans are well-connected by rail and share rich folk traditions, thick forests and sunny coastlines. It's possible to go from Slovenia to Kosovo in just over two weeks, taking in Croatia, Bosnia and Herzegovina, Serbia and North Macedonia, and beauty spots like Lake Bled and Lake Ohrid on the way.
2. China
China is readily accessible by train. You could travel between Beijing, Xi'an and Shanghai on overnight and fast trains, but you could also go even further afield. From Beijing you can cross to Ulaanbaatar in Mongolia or Moscow in Russia on the Trans Mongolian and Trans Manchurian lines. You could even travel along the Silk Road. The rail network across Asia connects Xi'an to Istanbul – though you'll need six weeks to do the 12,000km journey justice.
3. India
India has extensive express lines and overnight trains connecting nearly all its cities. You'll need to make a decision in Delhi: do you go west to Agra and Jaipur? Or south to Mumbai, Goa and Kochi? Or do you hop east to Kolkata via Lucknow and Varanasi – with a detour to Darjeeling? Indecisive? Set aside six weeks and see everything, rounding the tip of Southern India at Kanyakumari.
4. Japan
It's the busiest rail network in the world, carrying nearly 10 billion passengers a year, and the Shinkasen – or bullet trains – are world-famous for their reliability and speed. Getting the train is part of most vacation itineraries in Japan; it's just so reliable and convenient to do so. A Japan Rail Pass covers train travel across the whole country and is produced especially for tourists.
5. Morocco
The first country in Africa to embrace high-speed rail, Morocco's train network is a great place to meet local people and a no brainer for avoiding long car journeys. There's a romantic overnight sleeper from Marrakech to Tangier, and shorter train trips between Tangier, Rabat, Fez and Marrakech. Once you get to Tangier, you could cross the Strait of Gibraltar and explore Southern Spain – it's just 20km away by ferry.
6. UK
The UK has one of the oldest and busiest railways in the world, but having a guide on board will keep your trip on track. There are trains that skirt the wildest scenery in Scotland, and creep along Northern Ireland's Antrim Coast. Then there are big cities with centuries of history: Manchester, Liverpool and York show it's worth leaving London, especially since they're just a couple of hours away by rail.
7. Vietnam
The Reunification Express – a term for trains traveling the North-South line in Vietnam – allows passengers to travel from Hanoi to Ho Chi Minh City along the country's east coast and is named to celebrate the country's emergence from war in the 1970s. A good way to do the journey is to break it up into three sleeper trains, stopping in Hue, Hoi An and Phan Rang.
If you'd like to chat about Escorted rail or need help finding a vacation to suit you we're very happy to help.

Responsible Travel experts recommend
Liz Anderson, from our escorted rail vacation expert Sundowners Overland, recommends making the most of your guide: "On an escorted tour local guides meet you at each station and you also have a guide with you on the train. You have a guide all the way through your journey and that helps in terms of facilitating stuff on the train with the train attendants and with border crossings. Border crossing is something travelers are sometimes concerned about – things always seem to change on a regular basis, so having someone there can be reassuring... I was a tour leader for a couple of years – when you're a tour leader you work with lots of different local guides and you get plenty of stories from them that you can share."
She also suggests considering traveling on the Trans Siberian railway in winter: "All the trains run year-round, but there are many advantages of traveling in winter. Trains are fully heated and you don't get crowds – normally in summer all the cruise ships go into Moscow and St Petersburg, so the museums are crowded. Beijing gets busy. In winter you see those sights in a completely different way – it's a really rewarding time to travel."
Escorted rail vacations travel advice
At Responsible Travel, we think the best people to advise our travelers are often... other travelers. They always return from our tours with packing tips, weather reports, ideas about what to do – and opinions about what not to. We have selected some of the most useful escorted rail travel tips that our guests have provided over the years to help you make the very most of your vacation – and the space inside your suitcase.

Take luggage you can carry up and down stairs. Enjoy it, it's wonderful.

– Imogen Bell booked a Xian to Istanbul Silk Road overland tour
"Contrary to expectations I really enjoyed the overnight train journeys. Traveling with the locals was a great experience and gave us the chance to chat and get to know fellow travelers." – Andy Goodenough travelled on an India by rail trip covering the north-east and Darjeeling

"I came home feeling like I know so much more about Vietnam and would feel comfortable traveling there again... You sleep in your clothes, so no need to worry about nightwear!" – Rob Hatcher booked a Reunification Express vacation through Vietnam
More Escorted rail articles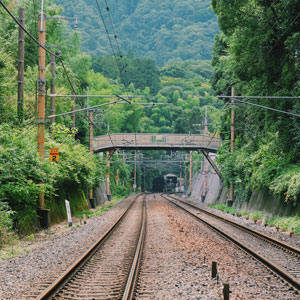 Let our escorted rail vacations guide whisk you away to India, Japan or the wilds of Scotland with a guide, so you can get the most out of your trip.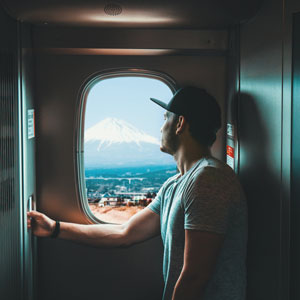 Escorted rail journeys: the name makes them sound old-fashioned, as if these vacations should come with a Bradshaw guide and a maiden aunt as a chaperone. But the reality is far more intrepid.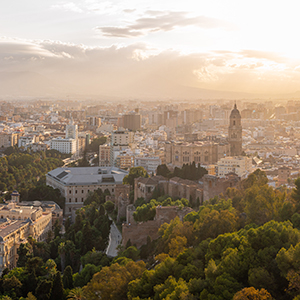 Rail travel is alive and well in Europe, where journeying over 2,000km by train from London to Malaga is a journey to be savoured rather than a means to get to the end.