Why go on an escorted rail vacation?
I'll never forget the binder. Some friends had travelled from Northern Sweden to the UK – and they'd done the whole trip by train. Sitting in a Brighton pub, they proudly pulled out a dossier containing every single ticket the six of them had had to use over the multi-day, multi-train journey. Each ticket had been inserted into its own individual cellophane pocket, and there were pages and pages of them.
I confronted the binder with horror and admiration. Surely, I thought, it shouldn't be this hard to take the train. Luckily, there is another way. Escorted rail journeys leave the binder to someone else – leaving you free to enjoy the ride.

Rail journeys give you space where you slow down, you get to see the scenery, you get to learn about culture. It's no longer a type of transportation – it's a style of travel.

– Amanda Dunning, from our rail expert G Adventures
Our Escorted rail vacations Vacations
Easy rider
Escorted rail vacations are usually small group trips, and come with a guide who is always on hand. This saves a lot of headache on big journeys like the Trans Siberian railway, where there are border crossings and visas to negotiate. "There are a lot of people who are used to traveling independently who say that they'd like to have someone with them for central Asia," says Liz Anderson, from our Trans Siberian experts Sundowners Overland.

Even on small trips, escorted tours are worth it for a more relaxing and seamless vacation, with tickets, transfers, activities and accommodation sorted out for every day of your trip. Many ticketing systems don't allow you to buy tickets more than a couple of months in advance, while others only accept credit cards from their own country. Leave those problems to your guide.
A growing trend
Rail journeys are getting more popular. "We have seen an increase in interest in rail in the last year and that's been really interesting," agrees Amanda Dunning, from our escorted rail specialist G Adventures. More and more people are becoming conscious of traveling more sustainably, and train travel is a great way to relieve destinations of city congestion and emissions. High-speed rail is increasingly becoming a more viable alternative to flying.
In Europe, getting the train is a no brainer, especially if you're used to delays on your commute in the UK. Scott Batchelor from our escorted rail vacation experts Euroventure is a convert: "The European train system runs much, much more smoothly [than the UK's], and there are rarely any issues in terms of delays. They're always bang on time." Elsewhere in the world, high-speed trains are changing travel: Morocco's first opened in 2017. India's first is coming in 2023.
A social network
Liz Anderson, from our escorted rail experts Sundowners Overland, loves the Trans Siberian Express for its authenticity: "That train is still the lifeblood of Russia – it's not a tourist train. You really are meeting local people who are using it to get across the county. You will see families relocating or going to see relatives in Siberia. You will see people from the army."

Train travel is still not the norm for international travelers. Go on a train trip, and you'll still feel like you've broken free of the tourist trail. Whilst travelers find airports a sterilised, anonymous experience, train stations have more porous borders. Locals may join you for one stop on their way into town; others are in it for the long haul.

In Morocco, you may have people keen to practise their English. On the Reunification Express in Vietnam, they might be offering to share their picnic. Having a guide with you helps break down language barriers and overcome any social awkwardness about chatting to your temporary travel companions.

The chug of the train lulls your group into companionable silence – then the scenery gets everyone talking again.

Our top Escorted rail vacations Vacation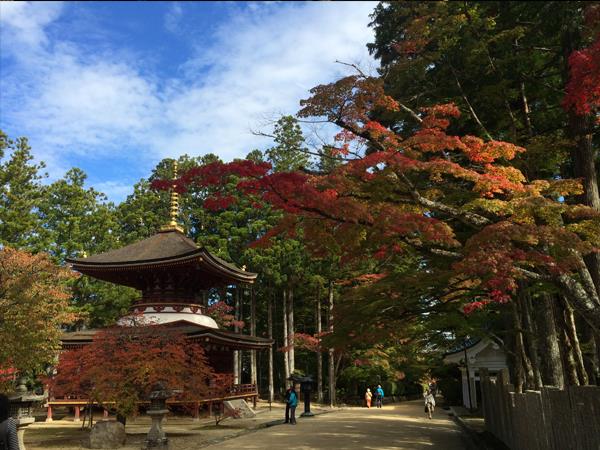 Get beneath the surface into the heart of Japan
From
£

3950

to

£

4360
13 days
ex flights
Small group travel:
2021: 11 Nov
2022: 10 Mar, 12 May, 21 Jul, 22 Sep, 20 Oct, 27 Oct, 10 Nov
If you'd like to chat about Escorted rail vacations or need help finding a vacation to suit you we're very happy to help.

Small group travel
Escorted rail vacations are usually done in small groups. Traveling as a group has its clear perks, too – especially when it comes to meeting interesting people. Liz Anderson recalls joining a group rail vacation in Iran in 2019: "There was a lady on that journey who first went to Iran in 1972 and she hadn't been back since. The contrasts of Iran under the Shah to Iran now was so interesting. Just listening to her and the knowledge that she had – that perspective was incredible."
Access all areas
Escorted rail trips don't just look after you for the journey; they also sort out the transfers at the end of the line. It's this guaranteed connectivity that makes them particularly useful if you're interested in more far-flung destinations.
"You've got the opportunity to visit Scotland's islands, such as Skye and Orkney, without the need to use the car," Emma Greer from UK our rail specialist McKinlay Kidd explains. Escorted rail vacations add in the necessary ferries and other transfers, making sure you can see more than just the stations.
Look out for escorted rail vacations that put love and care into their transfers, too. "If travelers are coming into Delhi airport, we've got a partnership with Women with Wheels," says Amanda Dunning from G Adventures. The company uses women drivers to transfer travelers from the airport to the start of their adventure. "Their idea stemmed from acknowledging that so many women in India don't have the opportunity to be self-sufficient and learn basic skills like driving. This project was started to give women these essential life skills and give them a leg up in the community."
You'll find that escorted rail journeys don't just look after you, they also look after the place you're visiting.
More about Escorted rail vacations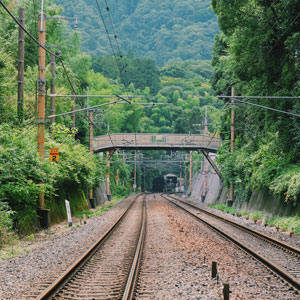 Let our escorted rail vacations guide whisk you away to India, Japan or the wilds of Scotland. Escorted journeys come with an expert guide, so you can get the most out of your trip.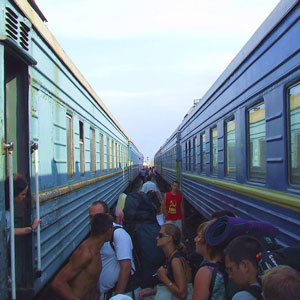 Use our map and highlights page to decide where to go on an escorted rail vacation. But consider these map points as starting points, because shouldn't expect to stay in one place for long.