Diwali is a five-day festival celebrated around the world by Hindus, Sikhs, Buddhists and followers of the ancient Indian religion of Jainism. Festivities take place in the autumn - between mid-October and mid-November – to coincide with Kartika the darkest month in the Hindu calendar.

The name 'Diwali' derives from the Sanskrit word
dipavali
, which means a row of lights: 'dip' = light and '
avail
' = a row or a series.

It's a celebration of light. Although, metaphorically speaking, Diwali is also a celebration of good conquering evil, wisdom overcoming ignorance and hope shining through despair. Strings of brightly coloured fairy lights, flickering tea lights and traditional diyas (oil lamps) adorn interiors and exteriors of homes, temples, offices and shops. In some regions of India, floating candles are set alight and afloat on rivers and lakes.
Several rituals take place prior to festivities, including cleaning, decorating and renovating family homes, religious shrines and places of work. During Diwali, prayers and gifts are offered to the Hindu goddess of wealth and prosperity, Lakshmi. This takes place at local temples as well as smaller village shrines. Families come together for feasts, to give gifts and to let off fireworks during the evening. Indian sweets, mithai, are also made, given and shared amongst friends, families and neighbours.
How can I join in with Diwali celebrations in India?
Tailor made tours of India can take place at any time of year you wish. Booking a tour to coincide with Diwali celebrations is a great idea for any travelers looking to get swept up in the festivities, as well as learning more about the cultural customs in the company of a local guide. Accommodation and travel arrangements will all be taken care of, and you can tailor an itinerary to include as many urban celebrations or rural traditions as you wish. From temples and tailors to sweet treats and firecrackers, tailor made tours around Diwali always allow for an exciting mix of authenticity and organic encounters.
Small group tours
, too, can take place around this time of year. Getting out of Delhi and into the villages around Binsar Valley, for example, offers ample excuses to take a
Diwali festival vacation in India
as you get to know local people at one of the most important times in the Hindu calendar. Just be aware that small group vacations at Diwali can get booked up very quickly.
David Quick from our specialist tour operator, Village Ways, helps to run small group vacations in India during Diwali. He says: "In India's rural villages, Diwali is a time of hope and celebration. On our trips, guests are guided by people from our partner communities and so can very much take part in the celebrations. There are village feasts and homes are decorated with Rangoli and alight with lamps. Diwali also coincides with one of the best times to be in the mountains, with crystal clear views and a beautiful natural light that so suits the festival of light itself. So, while celebrations in the cities are loud and large-scale, there is a special intimacy in the rural villages, a sense that the festival is deeply felt and important. It is a wonderful time to travel and discover the quiet side of India."
Why is Diwali important in India?
There are over one billion people in the world who celebrate Diwali. As 80 percent of the Indian population (that's roughly 966 million people) is Hindu, this is the place to be to really let in the light. Traditions and rituals are passed down through generations and all over the world Hindus will be connecting with each other by any means possible during Diwali.

Economically, also, this is a huge season. Stores might well close on the Big Day but other than that you can expect everywhere to be open for business. Sweet shops, traditional clothing outlets, shopping malls, goldsmiths and jewellers will often get the most footfall in the run up to Diwali.

Joining in celebrations, or at least finding out a little more about the history and traditions of Diwali, allows us to become part of a truly worldwide community. Empathy and understanding of lifestyles and cultures in other countries is an essential facet of what it means to be a responsible traveler.

Also, if you've done your research and are aware of what time of year Diwali takes place (between October and November), you'll know what to expect. Accommodation might be fully booked at this time of year; temples, shrines and public areas might get crowded; and traveling by train or local bus might be even busier than usual. Travel with a specialist tour operator to have these worries taken out of your hands.
1. Dhanteras
The first day of Diwali celebrations, when lamps and lights are installed, homes and offices are swept and decorated, and last-minute shopping is undertaken for gifts, sweets and fireworks. Dhanteras is associated with renewal, healing and new beginnings.
2. Naraka Chaturdasi
Naraka Chaturdasi is the day before Diwali. It focuses on liberating the souls of the living and the departed. Naraka = hell and Chaturdasi = 14th, so it means the 14th day of Kartika. Homemade mithai are prepared for the next day's visitors, gifts are given to co-workers, and deities are visited for prayers.
3. Diwali, Lakshmi Puja
This is when the world at night becomes bathed in light. Shops are shut or close early, relatives are visited or welcomed to family feasts, and new saris, suits and jewellery are worn in readiness for nocturnal firecracker and firework celebrations.
4. Diwali Padva
The day after Diwali is traditionally set aside for husbands and wives to give each other gifts and enjoy a romantic meal together. Newlyweds may also be invited to share the occasion with in-laws.
5. Bhau-Beej
The translation for the final day of Diwali is 'Brother's Day'. This is a celebration of the bond between siblings, but brothers are traditionally the ones expected to visit sisters or parents. Prayers are performed by women for their brothers' safekeeping before the young men are fed, by hand, by their sisters or another female member of the family.
Our top Festivals Vacation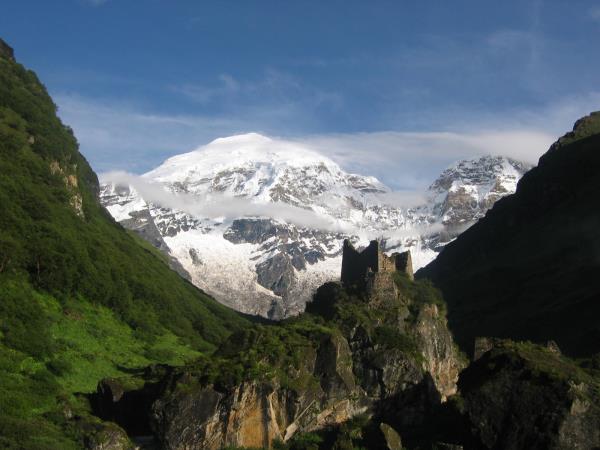 Festival Tour in Bhutan
From
£

3955
13 days
ex flights
Small group travel:
2023: 3 Nov
2024: 17 Feb, 16 Apr, 11 Sep, 3 Nov
If you'd like to chat about Festivals or need help finding a vacation to suit you we're very happy to help.

The origins of Diwali are thought to come from ancient Sanskrit text, most notably the epic tales of Ramayana and the Mahabharata. Ramayana – which is considered to be the first ever Hindu poem – follows the adventures of the exiled Lord Rama as he travels across India with his wife and brother to reclaim his birth right as the crowned king of Ayodhya, a city in modern day Utter Pradesh.
The Mahabharata details the struggles between two sets of cousins – the Kauravas and Pandavas – as they fight for the succession of the Hastinapura throne in the ancient north Indian kingdom of Kuru. Lord Krishna appears as the central character. The Mahabharata is thought to be the longest poem ever written and includes more than 220,000 verses and around 1.8 million words.
Together, the Ramayana and the Mahabharata collectively form the history of Hinduism in Sanskrit and as such are considered incredibly important to the Hindu faith. It's from these works that the metaphorical and philosophical meaning of Diwali originates, i.e. the conquering of good over evil through compassion, knowledge and following the correct path to enlightenment. Homecoming celebrations for the exiled Lord Rama and festivities to mark the defeat of the evil demon Narakasura by Lord Krishna both occur as part of the original five-day Diwali.
Diwali is calculated using the Hindu lunar calendar. Find out which dates Diwali falls on for the next few years:

2019: October 25th – 29th 2020: November 12th – 16th 2021: November 2nd – 6th 2022: October 22nd – 26th 2023: November 5th – 9th 2024: October 30th – November 3rd 2025: October 19th –23rd