Festival vacations advice
Gerewol Festival advice
Jim O'Brien from our specialist supplier Native Eye:
"We don't participate, but we camp near the Wodaabe for several days. As the dances usually take place in the mornings and evenings only there are plenty of opportunities for travelers to meet and interact with the Wodaabe and learn a little more about their traditional customs. As for packing – definitely bring loose, light clothes as it's hot, and spare batteries and sim cards for your camera, as you're likely to take more photos than you think."
Traveling to Benin for the Voodoo Festival
Jim O'Brien from our supplier Native Eye:
"No one comes to West Africa as a first time visitor to the continent; everyone tends to start off with East Africa or Southern Africa. West and Central Africa are much harder, and the attractions are less well defined, so you have to look for it and you have to be prepared for a bit of adventure, and to be honest a fair few problems along the way. We do our best to mitigate any problems that there might be but we always tell people to travel to Benin with a sense of humour and expect things to go wrong from time to time – and be patient while we sort it out!"
PACKING ADVICE FOR BHUTAN
Packing advice for Bhutan
Rajat Kumar from our supplier, ExplorIndya:
"Make sure your packing includes the following: micro fleece jackets or pullovers – more than enough to add a solid layer of warmth, without adding weight, for a typical trip through Bhutan unless one is seriously hiking up in the north; tablets for headaches that you're comfortable with and use at home; I like to keep a small canteen flask in which I can keep some black or lemon tea hot and close to me when I hike, especially at altitude; a sturdy day pack to lug around walking essentials like water, fruit and chocolates or biscuits; most dzongs at some point expect that visitors take off their footwear, so if you're a person who doesn't like their feet getting dirty or dusty, then I recommend packing extra pairs of fairly cheap socks that you might not mind throwing away at the end of the trip."
Our top Festivals Vacation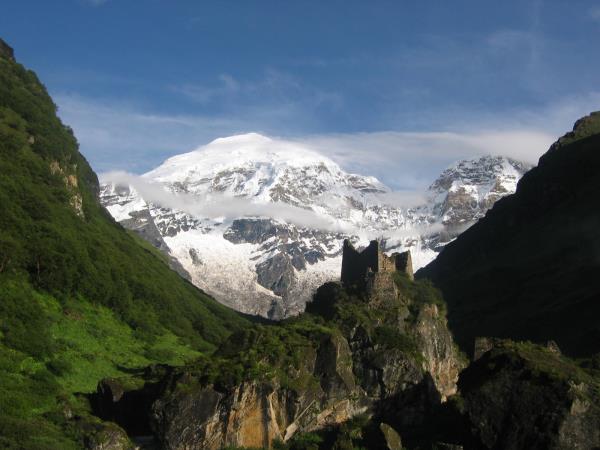 Festival Tour in Bhutan
From
£

4955

to

£

5455
13 days
ex flights
Small group travel:
2023: 22 Sep, 3 Nov
2024: 17 Feb, 16 Apr, 11 Sep, 3 Nov
If you'd like to chat about Festivals or need help finding a vacation to suit you we're very happy to help.

WHAT TO BRING TO MONGOLIA
What to bring to Mongolia
Jess Brooks from our supplier, Eternal Landscapes:
"Bring layers – for warm days, loose-fitting, lightweight cotton materials. For cold days, thermal layers, fleece tops, jumpers, and for inclement weather, a waterproof/windproof jacket. In case you go horse or camel trekking wear trousers (not shorts) and make sure they are not too loose otherwise they may rub. Safety helmets are rarely provided so check this before you arrive."
What to expect at an eagle festival
Jess Brooks from our supplier, Eternal Landscapes, shares her tips for Mongolia's famous festivals:
"At the festival you get eagle hunters, you get horsemen and you get members from the local community as well – the children, the mums, the grandparents, the people coming in from the provincial capital, it's a really good day out; it's great fun. So it's probably a bit like a summer fete, that's a good way to look at it."
HEALTH & SAFETY ON A FESTIVALS HOLIDAY
HEALTH
Visit your GP or travel clinic at least 6-8 weeks before departure to ensure you have all the necessary vaccinations and that they are up to date.
Make sure you have adequate travel health insurance and accessible funds to cover the cost of any medical treatment abroad and emergency repatriation.
Medical facilities in festival destinations may be poor. Bring a basic first aid kit, all prescription medicines and any over the counter drugs you think you may need.
Check whether it's safe to drink the tap water – if tap water is available at your festival location. Bring a water filtering device such as a LifeStraw and be careful with unpeeled fruit, salads, ice and so on which may have been washed or prepared with unsanitary water.
In hot destinations where festivals take place, such as Chad or Benin, wear high factor SPF, and cover up as much as possible, even on overcast days. Keep well hydrated, too.
Keep up to date on border and political issues on the FCO travel advice website.
Most festivals are safe and friendly environments, but when traveling to and from them, take the usual basic precautions. Don't carry valuables and use a money belt. Avoid walking round cities alone at night and dress conservatively.
Homosexuality, even if legal in the festival destination you're traveling to, may still be frowned upon. Same sex couples should act discretely.
Roads may be poor and driving standards low in festival destinations, so be careful crossing the road and join a small group tour with an experienced driver.
FESTIVALS TIPS FROM OUR TRAVELLERS
At Responsible Travel, we think the best people to advise our travelers are often... other travelers. They always return from our tours with packing tips, weather reports, ideas about what to do – and opinions about what not to.
We have selected some of the most useful festivals travel tips that our guests have provided over the years to help you make the very most of your vacation – and the space inside your suitcase.

Don't hesitate to go. It will surpass your expectations.

"Be prepared for a hot climate and remember to respect the local customs." – Fredrik Stenström at the Gerewol in Chad

"Arrive a day earlier to acclimatize as it is a very hot destination and it is better to be well rested before the start of the trip. I arrived a day earlier and left Chad later than most of the people and it meant being rested and enjoying the pool in the hotel in Ndjamena." – Tony Camacho at the Gerewol in Chad

"Make sure you wash your hands regularly. Make sure to ask if you can take a person photo and share the photo. Smile and be friendly. Understand that things move slower and don't get upset. We met people and shook hands, smiled and shared their festivities. I have a better understanding of the people of that part of the world." – Dawn Taylor in Benin

"We experienced many memorable events but the Voodoo Festival in Ouidah, Benin was the most exciting. It was very colorful and spontaneous. Numerous people went into trances and engaged in wild dances. Don't hesitate to go. It will surpass your expectations. Don't worry about security. It felt very safe. But be ready for heat and humidity." – Frank Keen in Benin



Have patience going through the visa process at Kathmandu airport.

– Trish Nancollis in Bhutan