The Collins English dictionary describes a festival as 'an organised series of events such as musical concerts and drama productions'. Hmm, that all sounds a bit home counties, no? It certainly doesn't adequately describe the exciting, eye opening and wildly entertaining festivals that take place around the world which, if you're lucky, you can travel to witness; maybe even take part in, too.

From religious rituals to riotous musical and sporting celebrations, festivals are like a fast track to a country's heart, soul and spirit.

Festivals can be ancient or modern events, celebrating music or wildlife, the snow and the seasons, traditional sports and ancient spiritual beliefs. Part show, part ritual, part excuse for a nosh up and a get together, they entertain and also unite communities. For visitors, they are a fun and fascinating window into the life of a country. At some you'll be silently observing from the sidelines, at others you'll be dancing in the aisles. At all of them you'll be entertained, illuminated and engaged. Find out more in our festivals travel guide.
Festival vacations are…
a unique, celebratory and culturally comprehensive insight into another country.
Festival vacations aren't…
like Glastonbury.
WHAT WE RATE AND WHAT WE DON'T

UNDERRATED

RATED

OVERRATED
Our top Festivals Vacation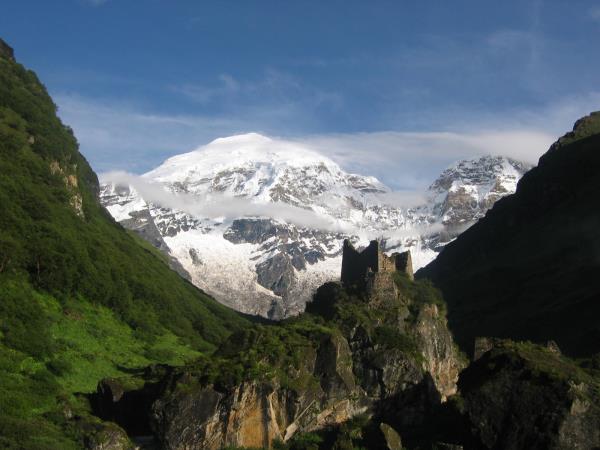 Festival Tour in Bhutan
From
£

4955

to

£

5455
13 days
ex flights
Small group travel:
2023: 27 Feb, 28 Apr, 22 Sep, 3 Nov
2024: 17 Feb, 16 Apr, 11 Sep, 3 Nov
If you'd like to chat about Festivals or need help finding a vacation to suit you we're very happy to help.

WHAT DOES A FESTIVAL HOLIDAY ENTAIL?
Traveling to witness a festival is not the same as heading to Glastonbury for a long weekend in June. The latter entails lots of music, plenty of booze, a few nights of camping, dodgy Portaloos and, often, muddy scenes to rival the Somme. The festivals we're focusing on are nothing like this, so you can put your wellies and face glitter away. These are traditional, often ancient events, showcasing sporting prowess, spiritual beliefs and even courtship rituals. They are a great insight into a local culture and, in the case of the most remote festivals, a great privilege to witness. There's often music, there may be mud and you might be able to get a beer, but that's where the similarity with the standard music festival ends. Oh, and there's no risk of Macca or Dolly Parton turning up in a helicopter half way through, either, so you can relax on that front.
Some organised tours make a local festival the sole focus of the trip. The remote region of Chad where the Wodaabe people's annual Gerewol festival takes place is hard to reach and, once here, it's worth spending time enjoying the dances and displays, meeting local people and just drinking it all in. For those reasons, trips to see the Gerewol do little sightseeing beyond that – the festival is the trip.
Often, though, visiting the festival forms part of a wider tour of a few weeks. Given that you might be in Bhutan, Mongolia or China, this makes practical sense; there's no point traveling all that way and not exploring. In Benin, you might witness the Voodoo festival on a trip that travels around the country and moves into Togo and Ghana, too. In Kyrgyzstan, enjoy the full World Nomad Games and also horse ride around Son Kul lake, explore Bishkek and trek to a yurt camp.
Organised small group tours make festival going a breeze. At the very least, traveling on a tour means the entry passes and accommodation are all taken care of – handy, as both can sell out early at popular events. Your tour guide will help where English isn't spoken and can explain what you're witnessing, too, so you don't miss a cultural trick. At bigger and more public festivals, such as the Rainforest World Music Festival in Sarawak, you will also be free to explore independently and enjoy the performances you're interested in, without having to consult the other travelers in your group.
An organised tour isn't just helpful, it's pretty much essential if you're attending a really remote festival, such as Gerewol. An experienced vacation company will have built up relationships with the local people who attend each year, gaining permission to bring a small group of tourists to see it and ensuring they receive a warm welcome. It will provide all the food, water and camping gear needed to stay at the festival, which takes place in the middle of the desert. Experienced guides understand the cultural nuances of the festival and its participants' actions and feelings, too, and will make sure you enjoy it respectfully. It's nigh on impossible to pull this kind of travel experience off independently, for logistical and cultural reasons.