Long-haul flight free vacations
The romance of air travel has long gone for most of us, but for rail journeys it is definitely still there. Weíre not talking the 3.15 from London to Birmingham, of course, but long-distance odysseys that take you across borders, across cultures, across new and alien landscapes Ė sometimes rocking you off to sleep at night and waking you the next morning in an entirely different country.

If you have the time, and the ambition, long-haul flight free vacations can prove immensely satisfying. Not just the romance of them, but also the pride that comes from knowing youíve managed to travel such a distance overland.
In the words of Jim Louth, from our partner Undiscovered Destinations: ďIf I was to sum up our epic rail journeys in three words, they would be adventurous, pioneering and rewarding. Rewarding as in not only do you have a great experience on the train, but you also have the satisfaction of having got there in a more environmentally friendly way.Ē
Youíd struggle to find a more passionate advocate for long-distance rail vacations than Jim. Not only has he taken the lead on crafting Undiscovered Destinationís range, but he has spent years traveling Europe and beyond by rail himself, often with his family along for the ride. ďOne of the most memorable trips Iíve done was a vacation to Georgia with my family, including my daughter aged just eight. Georgia is becoming quite popular as a destination but not many people realise how tremendously enjoyable it is to go by train. The last leg goes through eastern Turkey, which is just spectacular Ė mountainous and remote, and there are very few other travelers from Western Europe. Itís comfortable enough too, with a dining car and nice sleeping compartments.Ē
Jim worked in the rail industry for years, getting the most from his concessions. Heís brought that experience to bear in making it both easy and incredibly desirable to go by rail instead of by air.
Our Flight free Vacations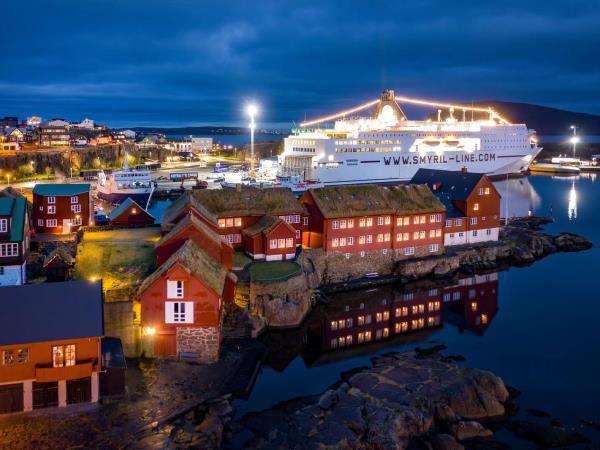 Amazing opportunity to travel flight free to Iceland
From
£

4980
15 days
ex flights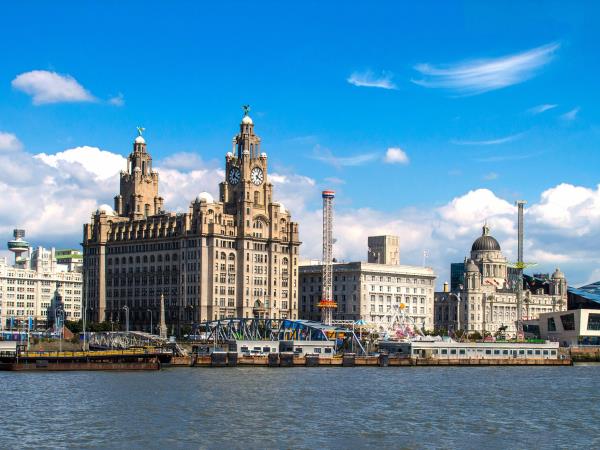 Due to the war in Ukraine it is not possible to book this trip at present
From
£

17950
11 weeks
ex flights
Why take a long-distance rail vacation?
Long-distance rail journeys compel you to make getting to your destination part of the vacation, if not the vacation itself. You need to adjust your mindset so that you look forward to the hours of travel ahead rather than worrying about them. They are an opportunity to really relax Ė take off your shoes, open a bottle of wine, start a long book or podcast, and enjoy the ride.
Try to select a window seat if possible to make the most of the constantly changing scenery outside: from iconic landmarks in cities to forest, alpine peaks, barren steppe, rural villages and deserts. And itís not just the landscapes changing; itís also the cast of characters youíll be sharing your carriage with. For instance, on the Trans Siberian you might be on vacation but most of the other passengers wonít be. They might be Muscovite commuters, soldiers returning home on leave, Beijing businessmen, or Mongolian families on their annual visit to distant relatives. The possibilities to learn about new cultures are endless. Even if most of the time youíll be sharing little more than a smile, a few words in broken English or a boiled sweet, the person in the seat next to you could potentially become a firm friend within hours.
Naturally, going by rail instead of plane is much more eco-friendly. But organised rail tours can be surprisingly inexpensive too when you take into account the number of nights youíll be on the train or in hotels along the way. Thatís because the UK is quite an anomaly with its often eye-watering fares. In most countries, particularly once you get past Western Europe, the trains are very cheap.
We believe that our collective mindset needs to move towards planning for fewer, longer and more meaningful vacations. But there are communities around the world that depend on tourism income, and visiting them brings benefits both to local residents and travelers.

Jim agrees: ďA balance needs to be struck between low carbon travel and the benefits that good, responsible tourism can bring. One example is poorer parts of Europe such as Albania, which we visit both on its own and as part of a multi-country trip with Kosovo and Macedonia. Itís not part of the EU so it doesnít get the same tourism opportunities. Albania is not linked by international rail but you can cross the Adriatic from Bari in Italy by overnight ferry. A lot of ferries in that part of the world are old and not at all eco-friendly, but in my view the advantages of tourism to Albania can make that worthwhile.Ē
Our top Flight free Vacation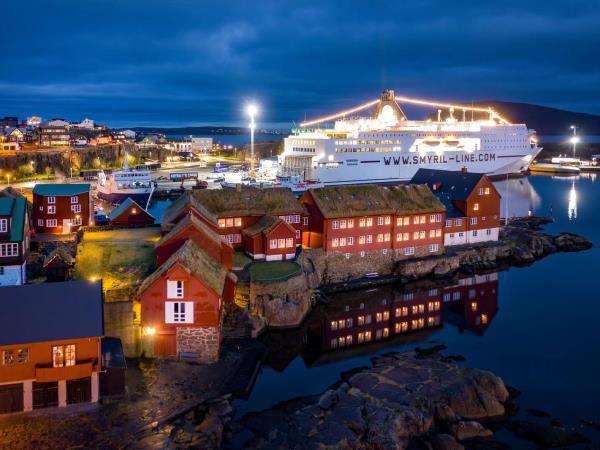 Amazing opportunity to travel flight free to Iceland
From
£

4980
15 days
ex flights
Tailor made:
This trip can be tailor made throughout the year to suit your requirements
If you'd like to chat about Flight free or need help finding a vacation to suit you we're very happy to help.

If youíve got the time, the funds and the determination, the world is your oyster, my friend. Assuming youíre getting underway from London, then you can travel by train to Barcelona via Paris. From Barcelona, itís a quick ferry to Morocco and then you could travel by road and rail the length of Africa, stopping off for a game drive whenever you fancy.
It takes just 48 hours to get from London to Moscow. There, you can connect with the
Trans Mongolian Railway
and go via Mongolia to Beijing. Head south to Hanoi, and you can board the
Reunification Express
to journey down the spine of Vietnam to Ho Chi Minh City. Alternatively, take the
Trans Siberian
route from Moscow and make for the Russian Far East and Vladivostok. From there you can take a 44-hour ferry across to Japan.
Other long-distance rail journeys Ė perhaps not quite as ambitious in scope, but no less thrilling Ė include vacations to Georgia, Uzbekistan and Iran. You can even get to the Arctic tundra, via Scandinavia, Russia and a jaunt on the renowned Hurtigruten Norwegian coastal service from Kirkenes to Tromsø.
Long-distance flight free vacations Ė need to know
These are not your short hop over (or under, rather) the Channel to Paris, Bruges or Amsterdam. Or even your medium-range overnighter to Copenhagen or Barcelona. These vacations can see you on the move for weeks at a time, so theyíre not to be booked lightly. But if the thought of going as far as Morocco, Iran or Georgia flight free appeals, itís very doable. You just need to go in prepared.

Prioritise your comfort. On a long train journey, the last thing you need to do is forget your cosy socks. Pack a neck pillow and an e-reader so you can bring a lot of reading material. Know your eating options: is there a dining car attached, and if so will it cater to any specific dietary requirements you have? On the Trans Siberian, most travelers survive on instant noodles prepared with boiling water in a samovar in each carriage, and on snacks bought at station platforms from waiting babushkas.

The sleeper train network in Europe is not what it was. Jim is hopeful, though: ďMany continental night trains have been withdrawn in the last few years, but they are going through a renaissance which will be very useful to save time on longer journeys. Austrian railways are taking a lead and there is a real momentum. I think thereís a desire among travelers to travel in a more environmentally friendly way.Ē
With sleeper trains, you need to weigh up your options. Youíll miss out on some potentially spectacular scenery if you travel overnight. But you can also save yourself valuable time, and the cost of a nightís hotel. If you are taking a sleeper train, particularly if youíre not used to them, then an eye mask and ear plugs are always a good idea. That goes double if youíre sharing a cabin with someone who may snore. Iím looking at you, random Danish guy I once travelled to Copenhagen overnight with many years ago.
Be open to conversations with strangers en-route. Bringing a bottle of something you can share around is always a good starter. Once youíve broken the ice, you may find these encounters with fellow travelers some of the most memorable moments of your vacation.
Remember that this is supposed to be fun, so donít make it an endurance test. Breaking the journey up not only makes it easier to plan and book separate legs. It also means you can build in cultural experiences along the way: lunch in Paris; a day of Cold War history sightseeing in Berlin; a few days of exploring Gaudiís works in Barcelona.
Lastly, if thereís something youíre not sure about, donít be afraid to pester your tour operator with questions. Thatís what theyíre there for. If you have the time and ambition to take on an epic overland journey, whether entirely by rail, or incorporating ferry and road as well, then there are companies like our partners Undiscovered Destinations out there ready to put their knowledge, experience and enthusiasm to work on your behalf.