Traveling in Germany with kids
---
What does responsible travel recommend?
The most famous children's stories in the world take you to Germany. Classics such as Cinderella, Hansel and Gretel, The Frog Prince and Sleeping Beauty are all the works of Germany's Brothers Grimm, who collected folklore countrywide and created magical worlds that are still carried, worldwide, from one generation to another.

From fantasy to fantastic, storybook to adventure book, Germany appeals to families not just for the magical castles, mountains and forests that inspired the tales, but also for those who love the outdoors, healthy living, forest vacations and green traditions that are almost as innate in the German psyche as fairytales are in ours. Which doesn't make for 'grim' vacations – but very green and great ones.
Things to do in Germany with kids
---
ACTIVITIES FOR FAMILIES

Training wheels
Germany is superb for train travel, which is so much more of a relaxing way to get around as a family than taking planes or driving. You can also get great family deals, and they won't look at you strangely if you want to bring your bikes too. So cycle around Lake Constance, for example, and hop on or off trains to break up the route.
Langsam langsam literally translated as 'slowly slowly', it also means 'little by little' and cycling with little ones in Germany is slow travel at its best. Such as the magical Muensterland Castles Cycling Trail, the Weser Valley Cycle Path or following the gentle bends of the Rhine. Most towns have open air swimming pools, perfect for summer cool offs.
Adventurous Advent
Christmas markets are traditional treats for big kids and little ones. They don't just take place in massive market places, but also in small romantic towns such as Celle, Bamberg, Trier or Quedlinburg. Down south, winter means snow – so extend your stay and go sledging, snowshoeing or cross country skiing in the Harz Mountains, Franconia or the Sauerland.
Traveling in Germany with kids
---
responsible travel asks the experts
Martin Holborow and Margaret Leach from our supplier Bavarian Forest Vacations: "For families, the Bavarian Forest is unspoilt but has many attractions with reasonable travel from within the national park, with treetop walks to the Danube to the south, as well as the Czech Republic to the north and all the border history. The family day train ticket in Bavaria for €28 is a bargain, although most tourist cards in the Bavarian forest include free local bus and train travel. And the Christmas markets in even the smallest villages can be amazing."

Heather Godbert from our supplier Headwater Vacations:

"Germans eat much earlier than their other European counterparts – no problems here trying to get a table for 6pm so perfect for young families."
Adam Jarvis from our supplier Headwater Vacations: "For families, I'd certainly head to the south of Germany. Mediaeval towns and cities offer peerless charm and days' worth of exploring; you're also never far from a forest, a mountain or indeed a mountain forest. Castles also dot the landscape and for anyone with children who ever dreamed of being storybook princesses or heroes, there are several breathtaking examples not to be missed such as Bavaria's Disney-inspiring Neuschwanstein Castle, the classic historical architecture Schwerin Castle, and the simply incredible Hohenzollern Castle."
Responsible Travel would like to thank the German National Tourist Board for their sponsorship of this guide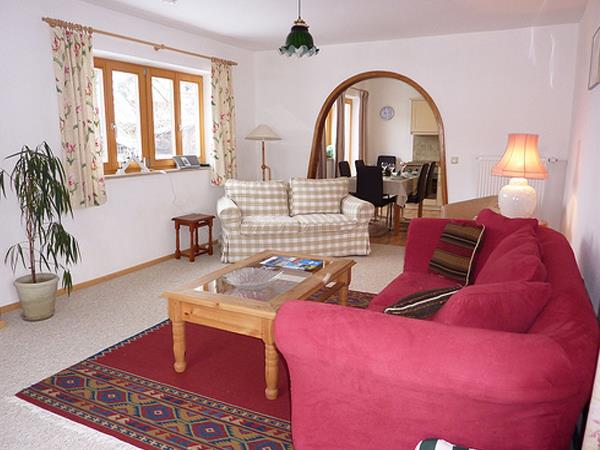 Luxury village apartments by Bavarian Forest National Park
From
€

90
per accommodation per night