Walking in the Bavarian Alps
Cornered, Steve McQueen's Hilts sits astride a stolen Triumph Trophy; the engine revs as he turns down the hill, racing to freedom and the four-metre barbed wire wall in between. Behind him, the snow-capped Bavarian Alps fill the frame and below lies the medieval town of Füssen. It's here that, shortly after, Bartlett will attempt his escape, clambering over the town's terracotta rooftops.
Up in the hills of Germany's nigswinkel region, Lawrence Jones and one of his tour group, a fan of
The Great Escape
, are trying to match the hill in the film with the scene before them. It's made more difficult by a change of season: instead of green fields and McQueen's short sleeves, today's walkers are wearing coats and winter boots. The fields are speckled with snow.
In summer, these alpine pastures could be the backdrop to
The Sound of Music
– in fact, the film's mountain settings were all shot in Bavaria. In January, it's a very different story. "Winter in Füssen is like a scene straight out of
Frozen
," says Michael Hatch, product manager at our walking vacation specialists Ramblers Walking Vacations. Most landscapes are enchanting beneath a blanket of snow, but Königswinkel has been blessed with Bavaria's very own fairytale king.
Famously introvert, Ludwig II of Bavaria (the 'Swan King') found an escape from palace life by building phenomenal castles; one royal fortune later and Ludwig left Königswinkel with Neuschwanstein, Linderhof and Hohenschwangau, his childhood home. If the sight of Neuschwanstein Castle seems familiar, it's because you've seen it before; it was the blueprint for Disney's Sleeping Beauty Castle, and its logo, and is home to Baron Bomburst in
Chitty Chitty Bang Bang
. The whole landscape inspired Tchaikovsky to write
Swan Lake
. Lawrence, who is one of Ramblers Walking Vacation's guides, says that when the lakes freeze over, reflecting the sun, it lights up the ice skaters and castles beyond for the perfect photograph. With so much scenery to take in, even the most unadventurous walker will be rewarded for relatively little effort. No wonder it's the setting for so many magical films.
Winter walking
Out in the hills above Füssen, there are no commemorative markers of a famous motorcycle scene. In fact, few people know where The Great Escape's jump stunt happened. But for keen historian Lawrence, one of a handful of experienced local leaders at our tour specialists Ramblers Walking Vacations, it's one of many hidden details he loves to show travelers. While walking he points out other sites of interest: an ancient Roman road that leads south across the Alps, the 1930s architecture on the nearby ski jumps, two burnt out churches on a hill. It's this kind of local knowledge you get when you book with a specialised walking company.

It's also why you can visit at this time of the year in the first place. Lawrence mentions that icy roads and slippery trails keep many tourists away, but this isn't something you need to worry about when booking a guided winter walking vacation. You don't need to be an experienced winter walker, as most walks will be on cleared and prepared paths, with the weather dictating whether you're wearing snowshoes or regular boots. Walks vary between 10-13km a day, at a moderate pace, with five days on your feet. Expect ascents of up to 600m, maybe reaching two mountain huts at 1,200m, although Lawrence adds: "If you're happy walking eight to 10 miles on the flat in the UK, then you should be okay."
Our Germany Vacations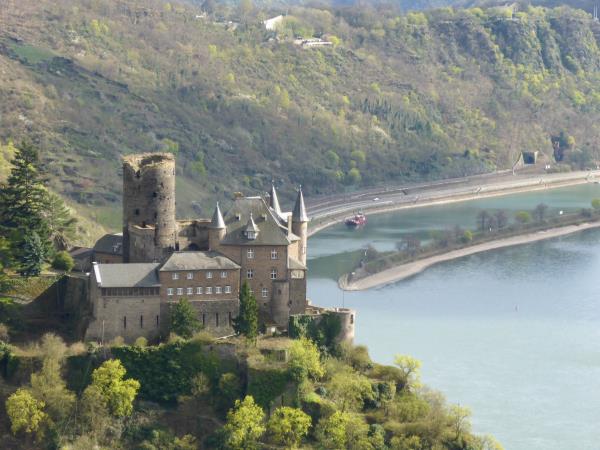 Walk the Rhine Trail and discover Germany on foot
From
US $

1150

to

US $

1280
8 days
ex flights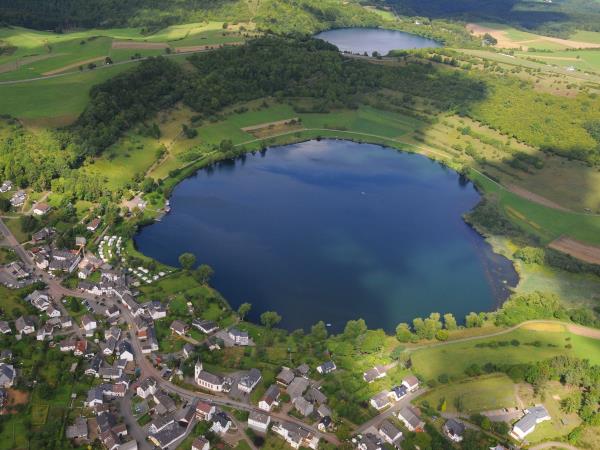 Combine hiking and regional dishes in the Eifel
From
€

459
5 days
ex flights
If you'd like to chat about Germany or need help finding a vacation to suit you we're very happy to help.

A great escape
On any summer's day, Füssen will be bustling with visitors; hiking in the mountains, boating on the lakes, queuing at the castle doors. But by the time the cold months come around, the summer crowds will be long gone. Although you might spot some cross-country skiers, Füssen is far from a ski resort and, aside from Christmas and New Year, for most of the winter, it's quiet. A little too quiet for the lovely, locally owned hotels here.

The hotel used by Ramblers Walking Vacations is just outside Füssen center. It's a great example of a family run place that's "more like a traditional Bavarian house than a hotel," says Michael, who has stayed there with his own family. Fantastic Bavarian breakfasts feature again and again in reviews. "There's rye bread, cold meats and local cheeses, then a muesli you can make up yourself with raisins and sultanas and berries and local yoghurts," Michael lists from memory. More than anything, previous travelers rave about the milk ("must try it if you go there"), which tastes like it came from a farm next door. In all likeliness it has – fresh local food is a highlight of any walking vacation here and, when it comes to sustainable tourism, Bavaria is leading the way.

Most travelers staying in Füssen will find their room overlooks superb mountain views, and even a castle or two. "Our room had a balcony and we could see Neuschwanstein Castle and the lake," Michael says of the hotel where he stayed. But, despite this, it's one of several hotels that can struggle to fill its rooms during the winter months. By visiting during the off season, travelers can enjoy the quieter trails, smaller queues and spectacular snowy scenery, as well as helping hotels and restaurants that often see a drop in business at this time of year.

Responsible Travel would like to thank the German National Tourist Board for their sponsorship of this guide.