Best time to visit Israel

We lucked out in March. The equinox moon over the Negev Desert was something else. Wildflowers burst into life around Galilee and Purim parties were in full swing.

The best time to visit Israel depends on whether you want to play your part in pilgrimage or take it all in the tranquil way. Many tours that take in religious sites coincide with religious vacations so be prepared for crowds. Or the opposite: total shutdown. Either way, book early. Spring brings wildflowers out in force and the desert heat hasn't crept in yet. In summer, it can be boiling, so be well prepared. In autumn, rains can come, so bring an umbrella; and temps dip to below zero in the mountains in winter.
If you want to experience Jewish festivals, such as Sukkot, Simhat Torah, and Shemeni Atzeret, as well as big events such as Independence Day and Memorial Day then May, September and October are great times to visit Israel. February is wonderful for hiking, as long as you don't mind a bit of rain from time to time. The wildflowers are starting to come out, the hills are green and the sites are tourist free. The Jewish festival of Purim in March has a Mardi Gras feel to it with street parties in all the major cities. Check out the Caesarea Jazz Festival for ultimate summer cool in June. The Mediterranean coast is hottest in July, topping 34°. January brings the coldest weather on the coast. It's the lowest place on earth, so the Dead Sea also gets very hot, over 40°. So, the cooler months, October to April are the best times to visit. Be prepared for big climate differences. It could be a pleasant 20° on the Red Sea in the winter months of November or December, but half that in Jerusalem. So, come prepared. Cruise ship season is June to September, with highest numbers of passengers joining the already busy summer crowds in July and August. So keep clear, if you want the place to yourself. September is another good time to visit Israel, as it is cooling down, heat wise and crowds wise. Yom Kippur, in September or October, is a total shutdown in Israel though, as it is the holiest day of the year. For non religious practitioners, it's a great time to go ride your bike though, as there are no cars on the roads. And join lots of local people doing the same.
Our top Israel Vacation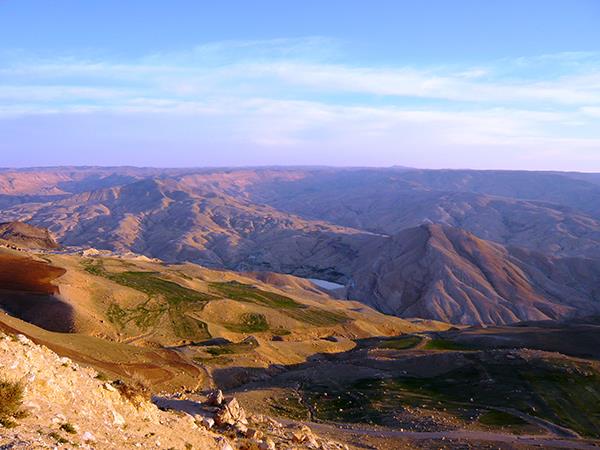 A tailor made tour of Jordan & Israel, breathtaking sites & fascinating history
From US $2650 15 days ex flights
Tailor made
If you'd like to chat about Israel or need help finding a vacation to suit you we're very happy to help.
Responsible Travel recommends
Anthony Horrobin from our supplier Encounters Travel shares his best time to go to Israel:
"Unless you particularly want to be in Israel for the religious festivities then I would avoid visiting during any of the main Islamic, Jewish or Christian vacations as certain sites may have limited opening hours and tourist numbers will be much higher. Aside from these types of events I would recommend traveling to Israel in early summer or late spring – so late April into May and June – and then at the end of summer, September into October when the temperatures will generally be most pleasant and avoiding the hottest part of the year."
Festivals & events in Israel
The Midburn Festival
If you want to shake off any preconceptions that you have about Israel, head to the Midburn Festival in the Negev Desert, late May or June. Founded in 2014, this is Israel's version of Nevada's famous Burning Man Festival, runs for five days and is all about community, candescence, creativity, camping and, indeed, a lot of camp.
Back to the top
Convert currencies