Cultural advice
Daniel Saunders, from our supplier Encounters Travel, shares his Israel travel advice:
"Brush up on your political knowledge of the region, it's complicated and a little understanding can go a long way. With so many religious sites to visit and an inherently conservative outlook, women should cover up as much as possible, so long sleeve shirts and baggy pants are recommended. Saturday is the Jewish day of rest and it starts at sunset on Friday and finishes at sunset on Saturday. This means shops will be shut and no buses will run. And learn a few words of Hebrew, it helps break the ice."
Calming your nerves
Andrew Appleyard, from our supplier Exodus:
"I think what people get wrong before they travel, is that they expect to see an army presence everywhere. And you don't see that in places like the Sea of Galilee, Caesarea, or some of the old sites. It is only in places like Bethlehem, or in the Old City of Jerusalem, maybe around the Dome of the Rock, where you will see the Israeli Defence Force. If you feel nervous about traveling to Israel, you really do need to go with an incredibly reputable company that has been working there for years and that has really experienced ground handlers. And who are also up to date with all current affairs."
Itinerary tips
Anthony Horrobin from our supplier, Encounters Travel:
"If you have time whilst in Tel Aviv definitely walk along the promenade to the small town of Jaffa, perched on a headland close to central Tel Aviv. The walk might take around an hour (maybe a bit less) but the contrast to Tel Aviv is immense. There's also a small (but high-tech) underground museum in Jaffa and a great fish market to have a wander around. And don't miss a chance to go to the Dead Sea. It's a completely unique place and to experience the weightless feeling you get there is like nothing else. You have to try it!"
Passport tip
Daniel Saunders, from our supplier Encounters Travel:
"Politely ask to get your entry stamp on a separate piece of paper and not in your passport because if you plan to visit other Arab countries in the region it will prove difficult having an Israeli stamp.
Archaeology tips
Andrew Appleyard, from our supplier, Exodus Travels, is not only a keen archaeologist, but also created the original Israel itineraries for Exodus trips: "At the archaeology sites, it is good to have a very good, trained archaeologist with you. Megiddo is a huge archaeological site, famous in the Bible, but when you actually stand there, as a normal punter, you won't make head nor tail of it whatsoever. And that is the same with a lot of the large archaeological sites – what they call 'tells'. Masada is also amazing, of course. I recommend walking up it, as it gives you an idea of just how impregnable it really was as a fortress."
Packing tip
Anthony Horrobin from our supplier, Encounters Travel:
"Travel light – most people will travel to different cities and stay in a number of different hotels when visiting Israel as the tourist sites are scattered throughout the country."
Shopping tips
Andrew Appleyard, from our supplier Exodus:
"Avoid buying antiquities in Israel, as there is a lot of dodgy trade in it, and a lot of faking them too."
Our top Israel Vacation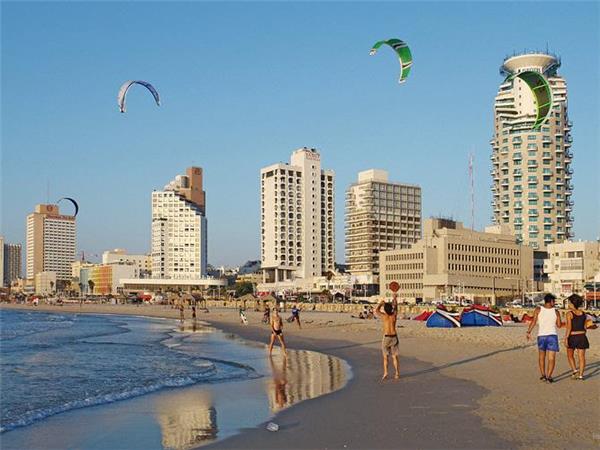 8 day tour from Tel Aviv to Jerusalem
From
£

1305

to

£

1350
8 days
ex flights
Small group travel:
2019: 8 Jun, 15 Jun, 22 Jun, 29 Jun, 6 Jul, 13 Jul, 20 Jul, 27 Jul, 3 Aug, 10 Aug, 17 Aug, 24 Aug, 31 Aug, 26 Oct, 2 Nov, 9 Nov, 16 Nov, 23 Nov, 30 Nov, 7 Dec, 14 Dec, 21 Dec, 28 Dec
If you'd like to chat about Israel or need help finding a vacation to suit you we're very happy to help.
FCO advice and Israel
Most visits are trouble free, however terrorism is sadly a reality of traveling in these times. Israel and the Occupied Palestine Territories have been areas of intense conflict for a long time, and terrorist activities are usually claimed as being retaliatory following a period of attacks. Recent attacks include a stabbing on a Tel Aviv beach and also on a bus in Petah Tikva in 2017, a spate of street attacks in East Jerusalem, Petah Tikva and Jaffa in 2016 and another bus attack in Tel Aviv in 2015, all carried out by Palestinian extremists.
Always get up to date information at the
Foreign and Commonwealth Office (FCO)
travel advisory department before traveling to Israel and also ensure that your travel insurance covers your trip. If, for example, you are traveling to regions that are not recommended by FCO such as the Gaza Strip or near Syrian border, you need to look at your options regarding
FCO and insurance here.
HEALTH
Hurrah for no special health warnings in Israel, no painful vaccinations, and there is a very efficient hospital and pharmacy system.
Travel insurance is, of course, a must as with all countries.
Drinking water is potable. And of course drinking water, as in physically drinking it, is vital, as this can be a seriously hot country. With lots of air con, so sometimes you don't realise just how hot it is going to be outside. Especially if you are walking in the desert where, it is recommended, you drink at least one litre of water per hour.
Note that there is more than one emergency number in Israel. The main emergency ambulance service is Magen David Adom (MDA) and can be reached on Tel Aviv: 03-5460111 or Jerusalem: 02-6523133, However, if you call the police emergency number, an easier to remember number of 100, they will put you through.

SAFETY
Take care swimming, as the currents can be very strong in the Mediterranean. Choose a beach with lifeguards Never leave your bags unattended – the reality is that they could be blown up using a controlled explosion, as no risks are taken. Don't go hiking off the beaten track, especially around Golan Heights, due to landmines. There will be warning signs. They mean what they say, which is to keep well away. Take care driving in Israel, as local drivers can be fairly reckless. Also, in winter, when the rain comes, the roads can be very slippy after months of arid conditions. Even though Israel is relatively small, the desert feels as if it goes on forever. Take plenty of water if you are driving or hiking. Tell someone where you are going, and if you are hiking, go with an experienced guide. Check weather forecasts as temperatures can suddenly dip, and flash floods do happen.
Convert currencies