South America overland itineraries & highlights
South America might have been designed for adventurous overland travel. It has a diversity of landscapes between different countries, from thick rainforest to white sand beaches, snow tipped and jagged mountains to barren salt flats; ancient ruins and modern cities, and an enthralling mix of cultures. And of course the continent is so large that you can take many different routes across it, depending on your available time and personal interests. Here's a few of our favourites.
South America coast-to-coast
Travel from the cosmopolitan flair of Rio de Janeiro on the Atlantic coast to Lima, once the capital of Spanish America, on the Pacific, through countries such as Bolivia, Paraguay, Peru, Argentina, Chile and Uruguay. Along the way you can explore Lake Titicaca, the
Iguazu Falls
and the ancient Inca ruins of
Machu Picchu
. Depending on your travel dates, there is also potential to tie in the Rio Carnival or New Year celebrations at the beginning or end of your tour.
This trip can be done with a rapid, 'taster' itinerary over just three weeks, traveling by bus, train and internal flights, or it can be extended into a longer South America overland tour where you'll get around mostly by self sufficient expedition truck, camping for much of the time. This latter option gives you more time to explore and get a real feel for each destination. You might take a few hiking expeditions in the Torres del Paine National Park for instance, a tango lesson in Buenos Aires, or a rainforest safari in the Amazon.
Patagonia
Spanning swathes of Chile and Argentina at the southern tip of the continent,
Patagonia
is an outdoor enthusiast's dream. The lure of renowned trails in the Torres del Paine National Park, the frozen landscapes of Los Glaciares National Park, accessed from El Calafe and El Chaltén, Mt. Fitzroy and the magnificent Perito Moreno glacier – Patagonia is a stunning destination for overland tours.
A typical itinerary will last around three weeks, zig zagging across the border between Chile and Argentina several times, often negotiating steep Andean passes. Purpose-built expedition trucks are the ideal way to get around, sometimes camping, and at other times staying in hostels or guesthouses. As with the coast-to-coast route, tours in Patagonia tend to operate between the austral spring and autumn, avoiding the harshest winter weather, but here especially you will need clothing to suit all conditions.
Our top Overland Vacation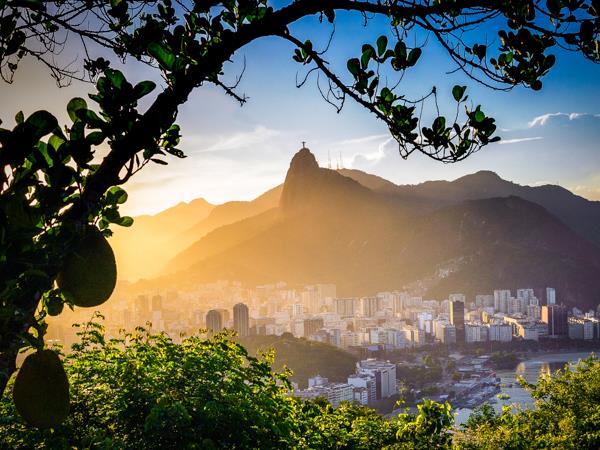 Epic discovery journey across South America
From
£

4226
19 days
ex flights
Small group travel:
2023: 13 Dec
2024: 17 Jan, 27 Mar, 1 May, 5 Jun, 7 Aug, 18 Sep, 16 Oct, 11 Dec
If you'd like to chat about Overland or need help finding a vacation to suit you we're very happy to help.

Practicalities
Linking up the myriad highlights of South America on an overland tour naturally means some long drives, but it's difficult to complain when every day brings something new and exciting. If you're camping then you can expect basic conditions and an emphasis on participation in everything from setting up camp to cooking meals. On shorter tours, you may stay instead in hotels and guesthouses, with domestic flights cutting down travel time between key destinations.
The terrain can be challenging at points as well – that said the Camino Austral out of Rio is a real stunner – but roughing it like this only adds to the fun and unpredictable nature of overland travel in South America. Grin and bear it, because there's sure to be a jaw-dropping waterfall, or a glistening stretch of coastline around the next bend in the road.
Tips from our vacation reviews
"This was a well planned and well conducted trip, the hotels were all good or very good and all in close proximity to the local attractions, bars and restaurants; our guide was excellent, as were the local guides. It was fast paced and at times tiring but oh so well worth it. I have travelled quite extensively over the years, as a couple, in small and in larger groups and I would rate this trip as one of the best ever." – Andy Goodenough on a coast to coast tour through Bolivia, Brazil, Paraguay and Peru
"Be prepared to live out of a suitcase and enjoy traveling. Not for people who just like to sit on a beach all day. If you like exploring and want to learn about different countries then this vacation gives you more than you can imagine." – Ann Hammersley on a South America overland tour through brazil and Ecuador via the Galapagos Islands
Jess Millett, from our supplier, Tucan Travel, shares her advice on what sort of traveler is suited to a South America overland trip:
"To make the most of an overland tour you need to be very flexible, quite patient, and up for a really good adventure. Due to the very nature of these tours, there's always a chance that something can go wrong – like a tyre blowing, or a break down – so you need to be able to shrug that off and make the most of it. An overland trip is ideal for solo travelers as it's a very sociable style of travel – you're mucking in together; you're cooking together; you're cleaning together, so there's a definite community spirit. You're almost guaranteed to make some really good friends and share some incredible memories."