Top photography tours
---
OUR PHOTOGRAPHY HOLIDAY HIGHLIGHTS
Choosing where to go on a photography vacation will come down to how far you want to travel, how much time you have available, and whether you're looking for big name sights – or backstreets. Think about your photography style – are you an aspiring Attenborough? Explore the world of wildlife with Keyna's Great Migration, or India's tigers. Are you more or a Simon Reeve, getting stuck into the local culture? Southeast Asia may just be your studio. Perhaps you'd rather stay close to home, Kate Humble-style, on a Hebridean Island, or be wild Bear Grylls, on an expedition in little explored landscapes of China? Click on the blue map pins to take a look at our top photography tours.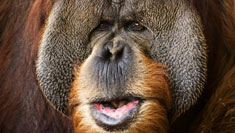 Borneo
Feel like an old school expedition photographer on a trip to Borneo, as you penetrate deep into roadless national parks on foot and by boat. The Holy Grail here is the orangutan, the shaggy, rust-coloured "person of the forest"; trips here also create funds for their protection. Look out for proboscis monkeys – the ugliest creature you're ever likely to photograph, with a selection of more photogenic birds to balance it out.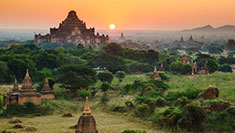 Burma
Only recently opened up to tourism after years of closed doors to the West, a photography vacation in Burma takes you deep into a land largely untouched by the modern world. Misty landscaped punctuated by gold-plated stupas stretch as far as the eye can see, while Inle Lake is a hub for traditional artisans, weaving lotus fibres and rolling cheroot cigars. Monks stroll serenely through the cities as ox carts rattle by.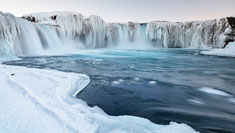 Iceland
Iceland is a fantasy photography backdrop, seemingly designed by someone with a wild imagination. Glacier landscapes, sea ice frozen on black sand, bubbling thermal pools and powerful geysers create a surreal scene worthy of Dali. As well as the landscapes, some tours will also take you out to photograph orcas, and at the right time of year the Northern Lights streak across the sky.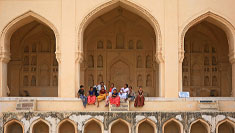 India
The Indian subcontinent is one of the most colourful, varied and vibrant countries on earth, and a tour here will bewitch and inspire even the most hesitant photographer. Head to a tiger reserve to immortalise one of nature's rarest and most beautiful creatures; take in a traditional festival; frame the sweeping landscapes of the tea plantations and meet tribal villagers………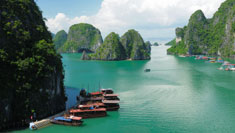 Indochina
Cambodia, Laos, Thailand and Vietnam add an explosion of colour and culture to any photographer's portfolio. The perfect destination for someone who wants "a bit of everything", you'll get street photography, travel portraits, ancient temples, jungles, beaches and highlands. Even the food here is photogenic! Combining countries gives you a greater cultural mix – and the chance to snap both big names and secret spots.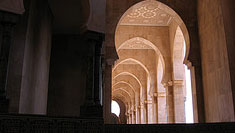 Morocco
Morocco is a fantastic destination for the photographer who wants a bit of everything. The windswept Sahara dominates the landscape, letting you get arty with angles, and playing on light and shade as the day goes on. The vibrant kasbahs, souks and buzzing food stalls are street photography heaven, while the Berber people will tempt portrait photographers. Be sure to send your snaps back to them!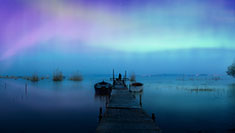 Northern lights
The Northern Lights are elusive; anyone hoping to photograph them will improve their chances greatly on a specialist vacation. With a pro photographer on hand to help set up your equipment, when the lights streak across the pitch black skies, you're already poised to shoot. By day, you'll photograph icebergs melting into sculptural forms, orcas, glacier landscapes and sea ice contrasted against black, volcanic sand.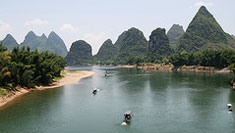 Southeastern China
To Western eyes, China is one of the world's most mysterious nations. Enormous yet rarely explored, its cultures are both ancient and achingly modern. Southeastern China is largely rural, with rice terraces, farming villages, 3,000-year-old towns and ethnic minorities. Study the tea plantations, take a river cruise.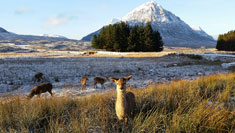 Scotland
The gentle light, empty wildernesses and photogenic wildlife of the Inner Hebrides set the scene for some gorgeous photography opportunities. Wildlife tours focus on red deer, puffins, barnacle geese and basking seals, while landscapes include picturesque fishing villages, dramatic coastlines and a backdrop of mountains. Small ship cruises take you to more islands, where you'll see seabird colonies – and hopefully whales and dolphins.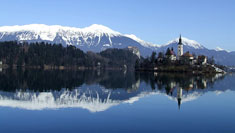 Slovenia
A country slowly making its mark on the tourist map, Slovenia has ample treats for photographers. The Julien Alps are exquisite year round – whether you're after sundrenched gorges and frothing waterfalls, or snowcapped peaks and sparkling ice crystals. Capture the perfect reflections in Lake Bled, and the castles, Baroque churches and markets of Ljubljana – one of Europe's most underrated capitals.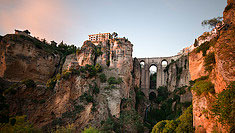 Spain
Spain's landscapes are as varied as any far more exotic location. Out top photography picks are the little-known Picos de Europa – towering more than 2,600m over Spain's north coast, and a haven for birders, trekkers and foliage fans. Cultural Andalucia has ancient Moorish villages, thriving food markets, the classic "White Towns" – and of course, stunning Spanish light.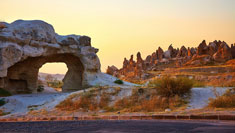 Turkey
Turkey is a meze of tasty treats for photographers. Capture iconic monuments bathed in Mediterranean light, and little-explores backstreets draped with carpets and tiles. Head out to the surreal fairy chimneys of Cappadocia, and immerse yourself in the sensory treats of the Spice Market, the Grand Bazaar, a whirling dervish ceremony and a gypsy family home.
Top photography tours
---
RESPONSIBLE TRAVEL'S SUPPLIERS RECOMMEND

Oktay Ortakcioglu, founder of our supplier Imaj Photography Vacations, recommends his top photography tours in China:
"China is a big country with many different landscapes and cultures. Besides the extraordinary photographic opportunities, most of the rural life, architecture and lifestyle will probably disappear due to the fast modernisation of the county. By having photography tours to rural China, we do help people to understand the importance of preserving their heritage and document the current way of life. I particularly recommend Guangxi and Guizhou provinces due to the amazing scenery and a variety of ethnic minority groups living there."
Geraldine Westrupp, founder of our supplier Wild Photography Vacations, talks about the pros and cons of different destinations: "Our India trips are suited to people who come along with a husband or wife who doesn't photograph, as they're very rich culturally, and there's a lot of street photography, and lot of documentary photography. So a partner who's a non photographer or just a bit of a snapper would be very comfortable. Whereas an Icelandic trip in the winter, it tends to be more focused on shooting landscapes, often in quite hostile weather and environments, so the partners aren't quite as happy to be there. But India is very interesting culturally, and it's warm and pleasant and people don't mind hanging around. We are primarily into photography – and serious about it – but sometimes someone wants to bring a partner along so they need to ask us really – is it suitable for that? We're really happy to accommodate them, but some destinations are good and some are not."

Nathan Horton is a professional photographer and leads tours in Cambodia, where he lives. He shares advice on where to go on a photography vacation:
"Cambodia has the obvious draw card of Angkor Wat, so it's on a lot of people's lists. But everyone who's been on my tours appreciates the fact that Cambodia has given them a lot more than that, and there is the opportunity to photograph people in a very real way. People go to places like Africa to shoot wildlife, they might go to Tuscany or Utah to photograph beautiful landscapes. But Southeast Asia lends itself very well to photographing people, largely because the people here are much more open and friendly, they're not upset by you photographing them unless you go out and do something really wrong. But what I teach is how to do things the right way, and how to truly engage people."
Victoria Fellows, from our supplier Walk Andalucia: "Andalucia is a unique area in Spain due to its fascinating Moorish history. This makes the architecture, colours and scenery stunning to capture through a lens. We host photography vacations concurrently with painting vacations so it is a fabulous opportunity to bring a friend to enjoy their favourite pastime too. Plus, Torrox enjoys over 300 days of wonderful sunshine per year!"