A patchwork of straw-hatted rice farmers, terraced rice paddies, enchanting bays, glitzy cities, unexplored rainforest and stilt-house villages, our Vietnam travel guide takes you through this enthralling introduction to Southeast Asia.
Ho Chi Minh City (formerly Saigon) and Hanoi are frenetic, moto-filled urban sprawls, yet they still manage to be safe and friendly with pockets of French-style tranquillity in which to sip a coffee.

Vietnam is less seedy and cynical than parts of Thailand, more developed than Cambodia or Laos - striking a wonderful balance between Asian tradition and the comforts of the modern world.

The
Mekong Delta
reveals rural Vietnamese life: fruit trees, rice paddies, fishing villages and floating markets. And Halong Bay is an ethereal landscape of limestone boulders rising from the waters, traversed by traditional junks. There are lantern-lined towns, fast-fingered tailors and over 3,000km of coastline – which gives way to near-deserted islands, which we reveal in our Vietnam travel guide.
Rediscover your wild side with a voyage into the hills and national parks, to encounter remote hill tribes, primary forests and newly discovered endangered species.
What we rate & what we don't

UNDERRATED

RATED

OVERRATED
Eating & drinking in Vietnam
Backpackers have long known that Vietnam has the world's cheapest beer. Bia hoi is brewed daily and delivered to little street-corner bars in jugs – a glass can cost as little as 12p.
Pho is the Vietnamese staple – you can pick up a bowl of delicious and eye-wateringly cheap noodle soup on almost any street corner.
Nom hoa chuoi is not your average salad. Made with the thick, purple banana flower, it also contains chicken, peanuts and fish sauce.
Silk isn't the only use for Vietnam's silkworms. Their pupa are fried and eaten – ask for con nhong, but be prepared for the chewiness.
People & language
Greet a Vietnamese: "Xin chao!"
There are officially 54 ethnic groups in Vietnam, 86 percent of which are Kinh (Viet). Tay and Dao are two of the largest minorities, but many originated from elsewhere in Asia, including the Khmer Krom (Cambodia), ethnic Chinese and White Thai.
Vietnamese is the main language – it has six tones, which change the meaning of words and make it devilishly difficult to learn.
Request a hot, black coffee: "Ca phe nong"
When you receive your bespoke new suit, tell your tailor: "Tôi thật sự thích nó" – I really like it!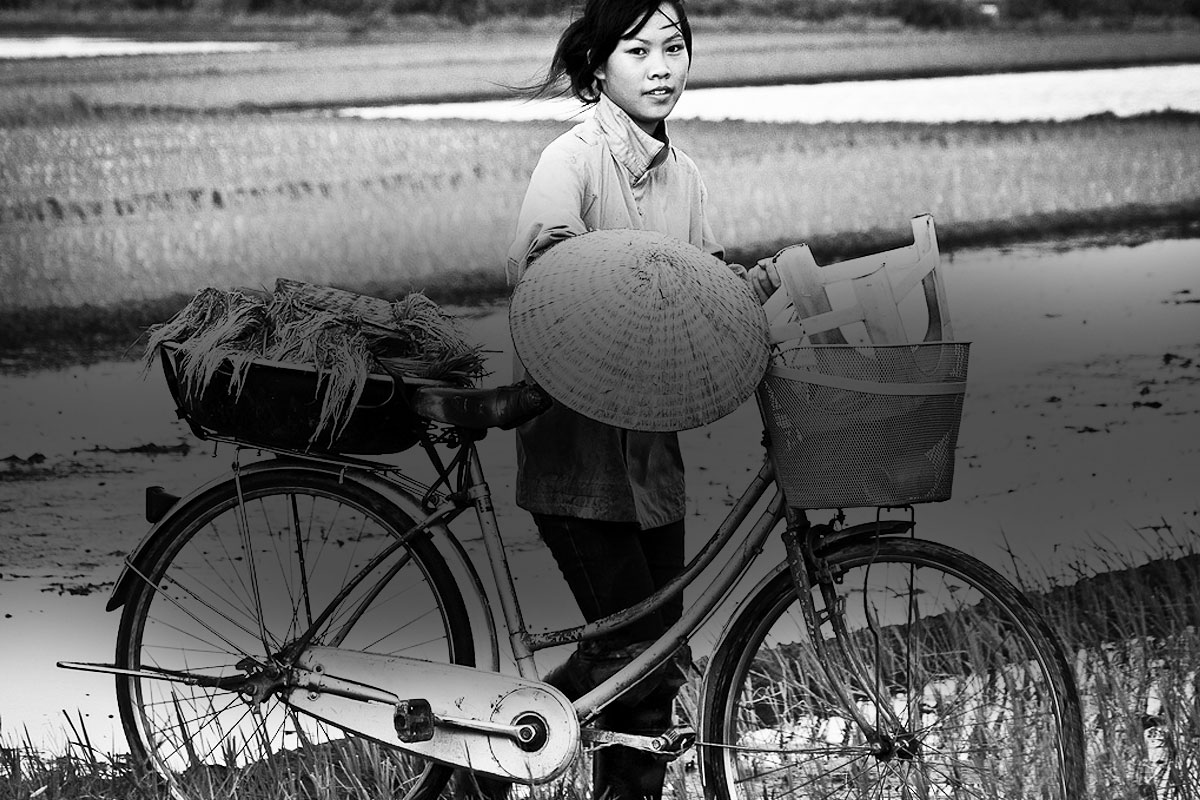 Despite its diminutive size, Vietnam is the world's second largest exporter of rice – and more unexpectedly, the second largest exporter of coffee.

Our top Vietnam Vacation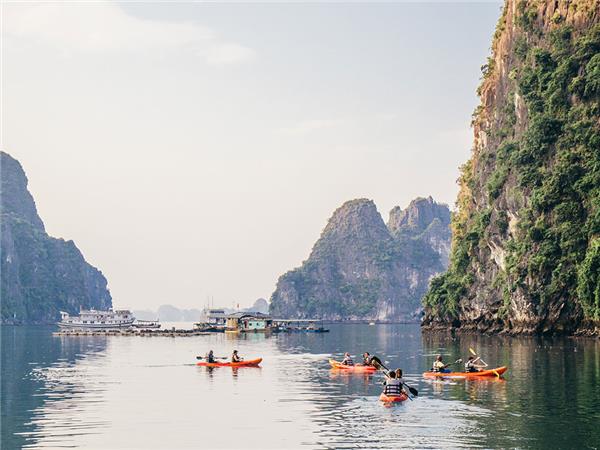 Capture the spirit of Vietnam on this compact adventure
From
US $

1108

to

US $

1575
10 days
ex flights
Small group travel:
Departs every Tuesday, Thursday, Sunday & selected Wednesdays throughout the year
If you'd like to chat about Vietnam or need help finding a vacation to suit you we're very happy to help.

Hoi An is famous for its bespoke tailoring, from Italian cotton suits to full length silk dresses. The key is not to choose the cheapest shop, get off the main street and be very precise about your needs – or bring a favourite item for them to copy. You'll also need to stay in the city for two or three days to allow for fittings.
54 Traditions gallery in Ho Chi Minh City references Vietnam's 54 tribes. Tour the three floors of hill tribe artefacts with the knowledgeable owner, including textiles and paintings, all of which are for sale and certified for export.
See traditional Vietnamese lacquerware artisans at work in Ho Chi Minh City's Tay Son Lacquerware studio

Once here, you may think everyone has the surname Nguyen – but you'd be wrong. Only 40% of Vietnamese share this name!

Glass of bia hoi beer: 12p

Bowl of Pho on the street: 59p

3* overnight cruise in Halong Bay: £36

Tailor-made suit in Hoi An: £36 - £142

Bus around Ho Chi Minh City: 9p

Tour of Cu Chi Tunnels: £3
A brief history of Vietnam
Ruled by China for over 1,000 years, controlled by the French from the 1850s and occupied by Japan during the Second World War, Vietnam had little chance to make its history its own, even before the onset of the Vietnam War, known locally as the "American War". However, the constant colonisation seems to have resulted in the Vietnamese clinging more closely to their unique culture and heritage as a way of distinguishing themselves from outside influences.
Read more