Tracking lynx in Romania is like tracking a ghost. They're elusive. They barely make a sound. And when you do chance upon one, you won't believe your eyes – and people won't believe your stories. Around 2,800 Eurasian lynx live in the Carpathian Mountains, and over 2,000 of those conceal themselves in Romania. In fact, the region is home to one of the few stable populations of an animal that was almost hunted out of existence. So if you want to see the Eurasian lynx, Romania is your best chance.

Lynx territory happens to be some of the most spectacular wilderness in Europe: the 1,500km-long Carpathian Mountains.

As with all wildlife vacations, lynx viewings are never guaranteed. And the lynx throws up another conundrum: these big cats are so silent that they can live invisibly among villagers for years before being spotted. They rarely take livestock and will go to great lengths to avoid humans. They're also nocturnal, solitary creatures always on the move in vast territories that can stretch up to the size of Los Angeles. And to top it all off, they're most active in Romania's sub-zero snowy winters.

Alas, it's unrequited love. Lynx will do all they can to avoid you – which is why your only chance of seeing them is to travel with a specialist wildlife guide.

So is it worth tracking lynx? Short answer: yes. Our Romanian wildlife specialists all agree on one thing: that seeing a lynx is one of the highlights of their storied careers as guides. A specialist tour operator will put you in touch with guides who know exactly where, when and why the lynx lurk. They'll show you how to spot them in seemingly impossible circumstances. And since this is the only stable population in Europe, you'll see them behaving as they normally would: perhaps chattering at escaping prey, yowling for a mate across the mountain valleys, or lounging along broken trees and rocky outcrops.
Intrigued? Read on to find out where, when and how to see lynx in Romania.
Our Romania wildlife Vacations
Where to see lynx in Romania
There's a good reason that lynx thrive in Romania – over half of the Carpathian Mountain range rolls out within its borders. You'll probably be based in Transylvania, with its spine of craggy valleys, deep forests and remote villages with pocket-sized populations. People-free hideaways are a dime a dozen here, along with an all-you-can-eat buffet of hares, mice, grouse, red foxes, chamois and deer. Perfect lynx (and wolf and bear) territory.
How to see lynx in Romania
Unfortunately, your love of lynx is completely one-sided. These big cats will do all they can to avoid people. To see them in a non-invasive way – or to see them at all, in fact – you must travel with a responsible wildlife vacation operator. A great
lynx tracking tour
will pair you up with a guide who knows when the lynx are most active (January and February; dawn and dusk) and where their favourite basking spots are.
They'll also help you brush up on your detective skills. You'll almost certainly see more paw prints and territorial scratch marks than real live lynx. But the tracking is all part of the fun. Like all cats, lynx are partial to routine. They have distinct territories and favourite hunting spots. Your guide will know the boulders or fallen trees that the local lynx use as lookouts. They'll hide you away close – but not too close – to known dens. They'll show you the drag marks where a lynx has taken down a deer. Eagles, red fox and wild boar often give away the location of a lynx, too, as they try to scavenge from a fresh kill.
When you do get the privilege of spotting a lynx, it's a little like seeing a Big Foot. Lynx are 30-40 kilos and up to a metre long. They also dress handsomely for winter, when you're most likely to see them: furry snow boots, silvery markings and scarf-like ruff included. You might even see a lynx with her young; new families stick together until the start of the next breeding season.
When to see lynx in Romania
Winter, for several reasons. Food is scarce and the snow gets deep, pushing the lynx to venture down to the more accessible foothills of the Carpathians to root out prey. January to April is also mating season, peaking in March, so lynx are out and about looking for prospective partners. Eurasian lynx mating calls are pretty distinctive, too, haunting the valleys with rumbling growls and miaows.

The snow doubles as a mouldable canvas. Paw prints, prey drag marks and even the lynx themselves show up on snow like they've been put under a black light.

From a photographer's point of view, it's worth braving the Romanian winter just to see the lynx in the heavy fur coats that they shed later in the year. While each lynx has a uniquely patterned coat (including some without a pattern at all), they all turn reddish in the summer to camouflage in with the rocky forests of the Carpathian Mountains.
Our top Romania wildlife Vacation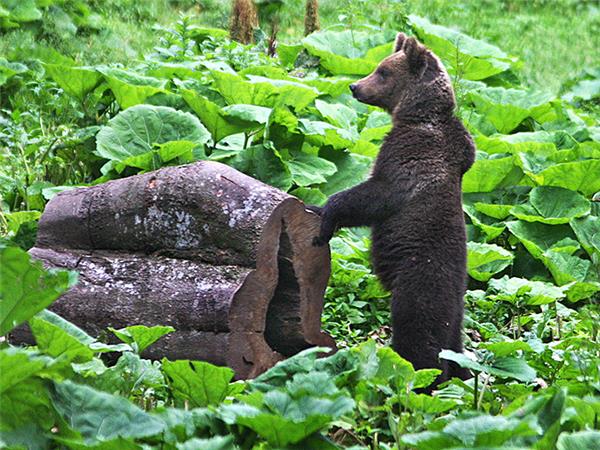 Wolves, bears & sightseeing
From
US $

1749

to

US $

2249
8 days
ex flights
Small group travel:
2023: 3 Jun, 10 Jun, 1 Jul, 15 Jul, 12 Aug, 19 Aug, 9 Sep, 16 Sep, 7 Oct
2024: 27 Apr, 11 May, 1 Jun, 15 Jun, 6 Jul, 20 Jul, 17 Aug, 7 Sep, 21 Sep, 5 Oct
If you'd like to chat about Romania wildlife or need help finding a vacation to suit you we're very happy to help.

Lynx & responsible tourism
Some dangers to lynx seem so big that they're out of your control as a traveler. Crop planting, wood plantations, large scale farming, mining, infrastructure expansion, logging – they're all huge issues complicated by a quickly developing economy that's improved employment levels and massively increased wages. But when you spend your money on a lynx watching vacation in Romania, you're showing the government that these animals are also economically valuable and that their habitat should be protected.

You're also offering work to conservationists who give you a valuable insight into the lives of lynx in Romania. Investment from wildlife tourism helps them to continue their work year-round. That includes helping communities understand and live with lynx safely, campaigning against poaching, monitoring populations, and pushing for the protection of wildlife corridors in the Carpathian Mountains. Because while lynx seem to have a stable population in Romania, the numbers in surrounding countries are in steep decline. Research done in Romania can provide information on how to protect other communities of Eurasian lynx.
Most lynx tracking vacations run between February and April. You'll probably fly into Bucharest and stay in Transylvania – one of the best gateways to the Carpathians. Bed down in a family-owned guesthouse to experience real Romanian hospitality. Think homemade meals and plum brandy. Activities usually include field days with a lynx researcher, including sunrise and sunset tracking trips. Most trips are tailor made, so you can stay as long as you like. Around a week is usually recommended to maximise your chance of seeing lynx – and to give you time to explore the storybook castles and medieval towns of the Romanian Carpathians. As with all wildlife vacations, there are no guarantees that you'll see lynx. But you will have a great time looking for them. Plus, you might see the other locals – bears emerging from hibernation, wolf packs, golden eagles, wild boar, foxes and ptarmigan.
More about Romania wildlife