Romania hogs over 10 percent of Europe's wolf population – that's around 3,000 grey wolves. They call the Central Carpathian Mountains home, a region that does a line in deep-cut forested valleys and isolated communities reliant on horse and cart for transport. This is the Romania that's still shedding the devastating austerity policies that kick-started the 1989 Romanian Revolution. Wolves, however, have largely prospered in an underdeveloped region.

These aren't Grimm's grandma-gobbling wolves, so you'll seek them out on foot.

The best wolf tracking vacations are put together by expert conservationists who'll teach you how to follow wolves at a safe distance. That's less about you getting gobbled up by the big, bad wolf and more about letting the wolves howl, hunt and court undisturbed. They're not a fan of humans, so your distance will in fact keep them closer. You might creep through the January snow in the wake of fresh paw prints or feel goosebumps prickle as you listen to howling across mountain valleys. You'll also get the inside track on the highs and lows of wolf conservation in Romania today.
Ready to leave the path in search of wolves? Read on to find out about wolf watching vacations in Romania.
Our Romania wildlife Vacations
Where to see wolves in Romania
Transylvania
. Nope, it's not a place of fiction, although an image of Bran Castle did inspire Bram Stoker to set Dracula there. This gathering of deep forests, vampiric castles, bat caves, plateau villages and medieval cities splashes out over 100,000km² of central Romania. Wolves tend to stick to the isolated – and protected – valleys of the Carpathian Mountains that chug through Transylvania. It's also where their prey roams: wild boar, roe deer and chamois goats. Most wolf tracking vacations base themselves in a tiny foothill town like Zarnesti.
When to go wolf tracking in Romania
Wolves are most visible in winter. For one thing, the snow carpeting the Carpathians shows up tracks like they've been painted on. For another, it's mating season. Your chances of seeing and hearing wolves are at a maximum between
January and April
, as wolves pace the mountains for a mate, howling mournfully. Read more about the
best time to go wildlife watching in Romania
.
What are Romania wolf tracking vacations like?
You'll need to travel with a specialist wildlife tour operator to see wolves in Romania. These aren't animals that you're likely to just bump into. They're elusive and have a full coat of camo designed to sink into the rocky backdrop of the Carpathians. But wolves are also predictable, so with an in-the-know guide you'll get insight into their individual routines and pack territories.

Guides usually come in the shape of researchers and conservationists who'll fill you in on the tempestuous relationship between Romanians and wolves.

You could go on a wildlife watching trip that spreads its time between looking out for wolves, bears, lynx and birds. Or you could go on a
specialist wolf tracking vacation
, where you'll spend full days out in the field with a researcher. It has all the edge-of-your-seat excitement of going on a safari. Wolves are mostly nocturnal, so you'll leave just before sunrise, return after dark, and perhaps have a couple of late-night tracking sessions thrown in for good measure.
As with all
wolf tracking vacations
, sightings are never guaranteed – that's the thrill of tracking wild animals who work to their own clock – but timings are all planned carefully to increase your chance of seeing wolves.

Accommodation leans towards family-owned guesthouses. Soups and stews ground from local produce are the theme, washed down with homemade plum brandy.

Most wolf tracking vacations last six days. But they're also tailor made, so if you've got a yen for spending more time in the company of wolves (or adding on a few sightseeing days – Bran "Dracula's" Castle or medieval Brasov, perhaps?) then you can extend that. Group size is a sticking point – but a good one. Most wolf tracking tours only accept small groups of 4-6 to make sure that you minimise your impact on the wildlife and environment.
Our top Romania wildlife Vacation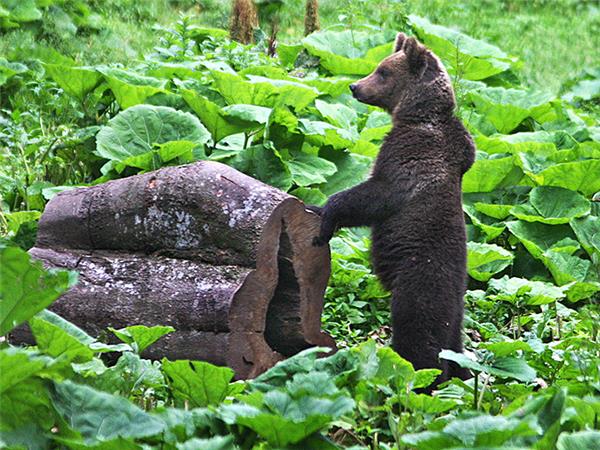 Wolves, bears & sightseeing
From
US $

1749

to

US $

2249
8 days
ex flights
Small group travel:
2023: 10 Jun, 1 Jul, 15 Jul, 12 Aug, 19 Aug, 9 Sep, 16 Sep, 30 Sep, 7 Oct
2024: 27 Apr, 11 May, 1 Jun, 15 Jun, 6 Jul, 20 Jul, 17 Aug, 7 Sep, 21 Sep, 5 Oct
If you'd like to chat about Romania wildlife or need help finding a vacation to suit you we're very happy to help.

Many Romanians have a tumultuous relationship with wolves. To understand why, you have to understand Romania's austere Communist past and its still struggling rural economy. Even one goat killed by a wolf is a huge blow to farmers living in poverty. Strict gun laws and poor compensation processes make farmers feel like they must resort to hugely damaging wolf control methods like poisoned bait to protect their flocks. Plus, land use is changing, with rapidly developing towns and infrastructure cracking up wolf territory and pushing them closer to humans.
How can you help? Go on a wolf tracking vacation that hires conservationists who spend most of the year engaging with communities about wolves. By going you show that there's value – economic value, in fact – in keeping wolves alive in the wild. Attitudes are changing, thanks to conservationists working on projects like the EU's
WolfLife
that champion wildlife corridors, education, accurate population counts, and quick and fair compensation for farmers.
Read more about
responsible wildlife tourism in Romania
.
Vacation tips from travelers
Tamara Lee went on a wolf tracking and watching vacation in Transylvania. She shares her thoughts:
Memories
"We absolutely loved it! Spending the time out in the snow-covered mountains tracking the wolves and other wildlife was exhilarating. The guides were also very knowledgeable and happily imparted their knowledge to us. The most memorable part was seeing wolves, lynx and almost a bear."
Pack warmly
"Make sure you dress in layers as you can get very cold when standing around, but you can also get warm when trekking through the snow. You need a decent level of fitness for the wildlife tracking, otherwise you probably won't enjoy the vacation."

Spending the time out in the snow-covered mountains tracking the wolves and other wildlife was exhilarating

More about Romania wildlife