Romania wildlife travel advice
Anne Smellie, from our volunteering vacation specialists Oyster Worldwide, spent several months volunteering at a bear sanctuary in Romania. She shares her thoughts on the region.
Roam-ania
"Largely, people go to Poland or Budapest – the bigger names on the scene in Eastern Europe – so Romania is a bit forgotten. It's not unusual to see people on the roads in their horse and carts, just pottering along the side of the road. It's part of the appeal and it's also why Romania has got areas where they can have wild bears."
Libearty bear sanctuary
"The main aim of the sanctuary is not to exist, because that means they've achieved their goal – and also that the world has become a better place where people don't hunt bears unnecessarily or force them into horrible zoos. The sanctuary isn't actively trying to scoop up all the bears they can find, but when there are cases where they can help then they will do everything they can."
Pack your apron
"The food preparation is very hands on. There's also a feeding round that we arrange for volunteers to join at least once a week. It's a great opportunity to see the bears and learn more about them. Visitors at the sanctuary would never have the opportunity to do that. And pack rubber gloves! Maybe an apron."
Bear journey
"You can volunteer for any length of time from a week and get to know the bears. They've got such different characteristics. I was lucky to be there when some bears had just been rescued. Initially they just paced up and down one side of the fence. And then each day they would pace further. And then they'd step away from the fence and realise that there are trees and pools. It was amazing watching them test the water with their paw to see what on earth you do with it."
Simona Munteanu, from our Romanian wildlife vacation specialists Absolute Carpathian, shares her advice on seeing lynx: "Lynx tend to conserve energy, so if the weather is bad then you're unlikely to see lynx. But as soon as the weather improves you have a very good chance of seeing them during March. Seeing lynx seems unreal at the beginning. You can't convince yourself it's happening, as it is a very difficult species to see."
Our Romania wildlife Vacations
Health & safety on Romania wildlife vacations
HEALTH
Make sure routine childhood vaccinations like MMR and diphtheria-tetanus-polio are up to date. Tetanus is also recommended.
Optional vaccines depend on your planned activities. You can choose to vaccinate yourself against hepatitis A (there's an intermediate-high prevalence in Romania), rabies (potentially passed on by infected animals like dogs and bats), tick-borne encephalitis (there's a risk in Tulcea County and Transylvania) and TB (rare, but present).
Romania has large packs of feral dogs. Rabies doesn't always present with the classic frothing-mouth symptoms, so it's best to keep your distance.
Tick-borne encephalitis (TBE) can be passed on in Tulcea County, Transylvania and the Carpathian Mountains. It's usually a seasonal risk for hikers; they're most active in early spring and late autumn. You could also try prevention. Check your skin regularly for ticks and remove them as soon as possible like so. Avoid unpasteurised milk products, too.
Like the rest of Eastern Europe, there's a small risk of catching insect-borne diseases like Crimean-Congo haemorrhagic fever (from infected animal hosts), leishmaniasis (from infected sand flies) and West Nile virus (from infected mosquitoes). Avoid insect bites day and night.
Romania has several high-altitude peaks in the Southern Carpathians. If you're hiking up to 2,000m or higher make sure to travel with a tour operator that can manage risk factors like altitude gained and rate of ascent. Acetazolamide can be used to help, but don't use it as a replacement for gradual ascent. If you develop headaches, fatigue, nausea or loss of appetite, tell your guide and don't ascend any higher – and if they stick around or get worse then descend immediately.
Call 112 if you need the emergency services.
Tap water is mostly drinkable in Romania. If you're not sure, ask your guide or a local.
Check Travel Health Pro for up-to-date health information.
SAFETY
Whatever you do, don't go looking for bears on your own. Conservationists will be able to show you how to admire the beasts from a safe distance. Bears might look sluggish, but if you accidentally surprise them they won't be shy about showing off their 50kph sprint. There's a zero tolerance to drink-driving in Romania, so don't even have a sniff of wine before getting behind the wheel. Road conditions vary, especially in rural areas. Horse-drawn carts, stray livestock and dogs often share the roads with vehicles. Drivers aren't always careful, either. Make sure you're traveling with a trusted tour operator who can arrange transfers with tried-and-tested drivers. Most tourist crimes are petty theft, so just watch your bags and pockets in crowded places like airports and buses. Store valuables such as passports and cash in a safe. Avoid pavement money exchanges – they're illegal. Use currency exchange shops, banks or hotels instead. Romania experiences sizeable earthquakes every few years, usually shaking the east. Although very infrequent, they've been enough to crack roads and disrupt power supplies. If you're inside, stay inside, tuck under a solid object like a bed or wooden table, and move away from windows. If outside, stay away from buildings, trees and electricity poles. Bring a torch for night time tracking treks.
Our top Romania wildlife Vacation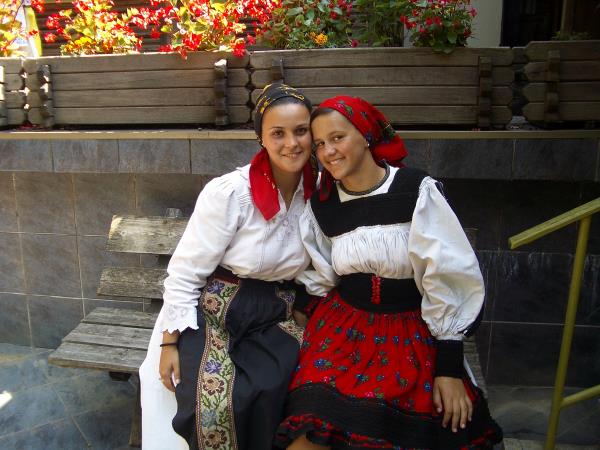 Small group tour to rediscover enchanting rural Romania
From
£

1795
12 days
ex flights
Small group travel:
2023: 8 Sep
If you'd like to chat about Romania wildlife or need help finding a vacation to suit you we're very happy to help.

Romania wildlife vacation tips from our travelers
At Responsible Travel, we think the best people to advise our travelers are often...other travelers. They always return from our tours with packing tips, weather reports, ideas about what to do – and opinions about what not to.

We have selected some of the most useful Romania wildlife vacation travel tips that our guests have provided over the years to help you make the very most of your vacation – and the space inside your suitcase.

Go to enjoy the long walks in beautiful surroundings and treat everything else as an excellent bonus.

– Peter Underwood on a Carpathian Mountains vacation
"Be open minded and flexible. Wear old clothes, bring rubber gloves for food preparation and be prepared to get mucky. A lot of time is spent on food preparation, but this is important as bears need a lot of food." – Suzanne Jones on a bear volunteering vacation

"If you want to have a vacation with lots of shops to visit and a wide range of entertainment then this vacation is not for you. The hotel was in a remote part of the national park with no shops, cafés or organised entertainment nearby." – Alison Mitchell on a Carpathian Mountains vacation

"Make sure you dress in layers as you can get very cold when standing around, but you can also get warm when trekking through the snow. You need a decent level of fitness for the wildlife tracking, otherwise you probably won't enjoy the vacation. The hostess at our accommodation was very attentive and catered fantastically for our vegan diets." – Tamara Lee on a wolf tracking vacation in Transylvania

Be prepared for all weathers – one day blazing sunshine, next torrential downpours and mud everywhere.

– Diane Rowe on a Carpathian Mountains vacation
"I admit I was nervous traveling solo and a little wary of traveling to an unknown country. However, the people were great. The operator takes you through every step and tweaked the trip to make sure I got the most out of my time. Castle Dracula was great to visit and I also recommend extending your stay to see a little of Bucharest which is a fascinating city." – Nathan Cresswell on a bear volunteering vacation

"Take every opportunity you can to make the most of this experience, it's a beautiful country with lovely people. Go on every trip, excursion, walk you can fit in. I was taught a lot of things I didn't know about both the bears, laws and way of life of the country both past and present, making me more understanding of it all." – Angela Nunn on a bear volunteering vacation

"Bring proper walking boots, good waterproofs and warm fleece – it rained for four days during the vacation. Didn't spoil it at all, but you need to prepared! Take insect repellent as well, no-one else seemed much affected but my legs were eaten alive. Binoculars would be handy as you do spend some time animal watching. A lot of the activities are based around animal watching so it's flexible, don't expect to follow the printed itinerary exactly – you'll still get to do everything listed in the vacation but maybe not in the order expected. There is a 2.5-3 hour transfer from the airport, but that's the price you pay if you want to spend the week in a beautiful, remote area." – Mary Devine on a Carpathian Mountains vacation

"Local people will certainly appreciate you coming to admire their country. Local tour guides certainly benefit. Taking part in voluntary work or trying to be involved in a local project I think is essential as most locals couldn't afford not to work and do these things." – Rowena Dark on a bear volunteering vacation
More about Romania wildlife