Thailand family adventures
Thailand is hugely popular with families looking for that magical combination of safe and exotic, thanks to excellent flight links, balmy weather, reliable infrastructure and fantastic food and accommodation. Most people come here for the beaches, and rightly so. They offer soft sand and clear, calm, tot-friendly waters; and also cater to a multitude of tastes, whether youíre looking for a busy resort hub or a quiet idyll where itís just you, your family and a few rustic beach huts.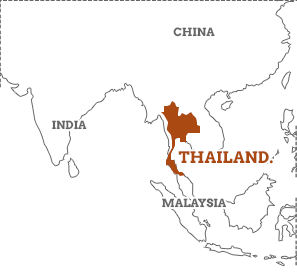 Family vacations in Thailand are all about adventure - think jungle trekking, rafting, elephant sanctuaries and exploring the underwater world

Itís not all about golden sands and swaying palm trees, though. Thailandís landscape, wildlife and culture are wonderfully varied, and our trips are too, whether you go for a small group or a tailor made vacation designed to suit your family alone. Either way, you can be worry free, as activities, transport and accommodation are all arranged for you and youíll have expert guides and tour leaders on hand throughout. So, for a true Thai adventure, step away from the beach and throw yourself into a wild world of dense rainforest, ancient temples and hidden hill tribes; where homestays, village visits and foodie explorations will help you and your family see a different side of this enchanting country.
Where to go on a Thailand family adventure
Thailand is most famous for its sun-soaked coastline and islands, but the landscape is actually very diverse. The mountains in the north provide opportunities for gentle hikes and hill tribe encounters, while in central and southern Thailand, dense jungle promises waterfalls, rafting and treehouse sleeps. Meanwhile, the thriving modern cities of Bangkok and Chiang Mai hide hundreds of cultural treats. The decent infrastructure means itís simple to get around, with an excellent bus, train and boat network. Bear in mind, though, that the quieter, more remote islands will have less frequent ferry departures and remote national parks will need guides and accommodation booked in advance Ė so youíd do well to plan ahead!
1. Bangkok
Most family journeys start and end in Bangkok, Thailandís chaotic capital, where gracious temples and palaces live alongside high tech high rises and exuberant nightlife. While thereís little aimed specifically at kids, theyíll have a blast discovering floating markets, riding in tuk tuks and sampling weird and wonderful snacks at one of the cityís many street food markets.
2. Chiang Mai
A modern city with an ancient core, Chiang Maiís smaller size and cooler temperatures make it more manageable than Bangkok, but it packs a hefty punch when it comes to activities. Get your kid-friendly kicks cycling the cityís backstreets, checking out frenetic night markets and toddling around temples. Or, head up into the mountains to visit one of the regionís hill tribes.
3. Elephant Nature Park
Thailand has long had a culture of working elephants, and a number of sanctuaries support those that have suffered at the hands of humans. At the Elephant Nature Park, just outside Chiang Mai, rescued elephants are cared for full-time, by both staff members and international volunteers. Children aged 12 and over can volunteer here alongside their parents, while younger ones are welcome to visit.
4. Khao Sok National Park
Khao Sok National Park is a vast patchwork of lowland jungle, limestone caves, lakes and waterfalls that dates back 160 million years. Intrepid kids will relish sleeping in a rafthouse, traveling by longtail boat, hiking in the forests and canoeing or tubing along the river. Just make sure to bring your waterproofs Ė itís Thailandís rainiest spot.
Koh Chang National Marine Park
5. Koh Chang National Marine Park
Bypass the hectic beaches of Koh Samui or Phuket for the tranquility of this national marine park. There are plenty of islands to explore here, including bite-sized Koh Mak and rugged Koh Chang; and adventurous activities include canoeing through mangroves, swimming under waterfalls, snorkelling and diving the lively reefs and discovering remote fishing villages.
River Kwai / Kanchanaburi
6. River Kwai / Kanchanaburi
Older kids will be moved by Kanchanaburiís dark history. Itís home to the JEATH War Museum as well as the famous Bridge on the River Kwai, part of the Thailand-Burma Railway, whose construction caused the deaths of thousands of POWs. The town is surrounded by waterfall-filled jungle, with pools and rivers to bathe in, and floating raft houses in which to bed down.
Our top trip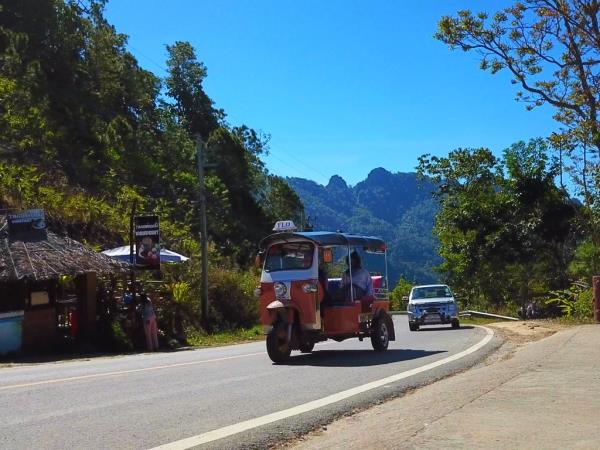 A Tuk Tuk Adventure in the stunning mountains of Thailand
From
£

1395

to

£

1695
11 days
ex flights
Small group travel:
2024: 3 Jun, 10 Jun, 8 Jul, 15 Jul, 22 Jul, 5 Aug, 12 Aug, 19 Aug, 4 Nov, 21 Nov
2025: 4 Jan, 11 Jan, 18 Jan, 25 Jan, 5 Feb, 12 Feb, 19 Feb, 26 Feb, 5 Mar, 12 Mar, 19 Mar, 26 Mar, 2 Apr, 23 Apr, 30 Apr, 7 May, 14 May, 21 May, 28 May, 4 Jun, 11 Jun, 18 Jun, 25 Jun, 2 Jul, 9 Jul, 16 Jul, 23 Jul, 30 Jul, 6 Aug, 13 Aug, 20 Aug, 27 Aug, 3 Sep, 10 Sep, 17 Sep, 24 Sep, 1 Oct, 8 Oct, 15 Oct, 22 Oct, 5 Nov, 12 Nov, 19 Nov, 26 Nov ...
If you'd like to chat about Thailand family or need help finding a vacation to suit you we're very happy to help.

More Thailand family articles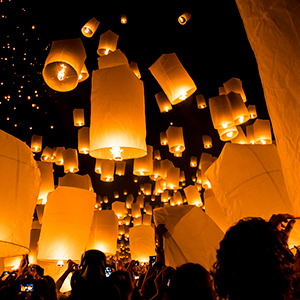 When to go, whether youíre looking to spend time on the coast, or head up to the hills.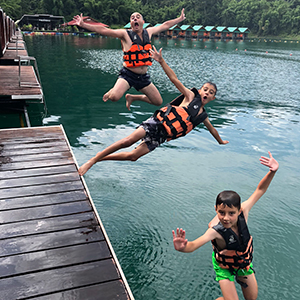 You might be thinking of taking a leisurely break by the beach, but think again.