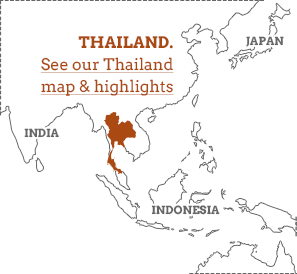 Our Thailand vacations cover a lot of ground, spending a week or two (or four, in some cases) to explore cities like Bangkok and Chiang Mai, while also delving into less-visited regions. Jungle treehouses and family-run guesthouses give you the chance to meet the many groups of people who live in Thailand. Go on hiking, rafting and kayaking trips in national parks like karst-speared Khao Sok, where local guides are passionate about sharing the beauty of the jungle, beaches and islands. You won't find yourself in one of the many dubious elephant "sanctuaries", either. Our vacations to Thailand only support places with sky-high welfare standards.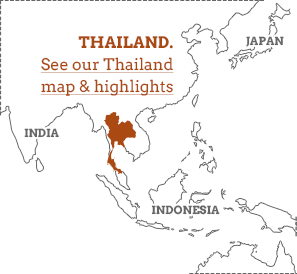 Our top Thailand vacations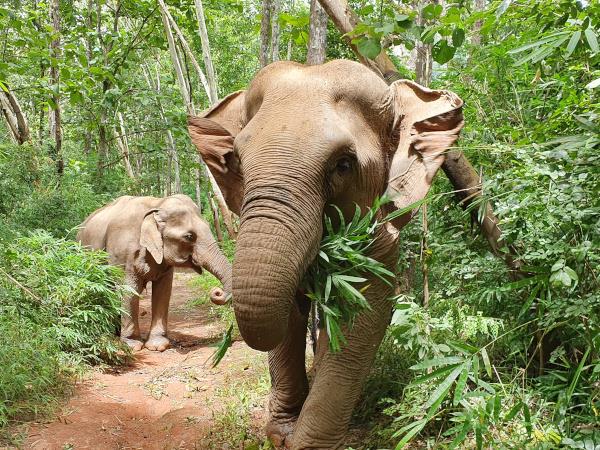 14 days
ex flights
Elephant encounters, jungle treehouses and stunning Thai islands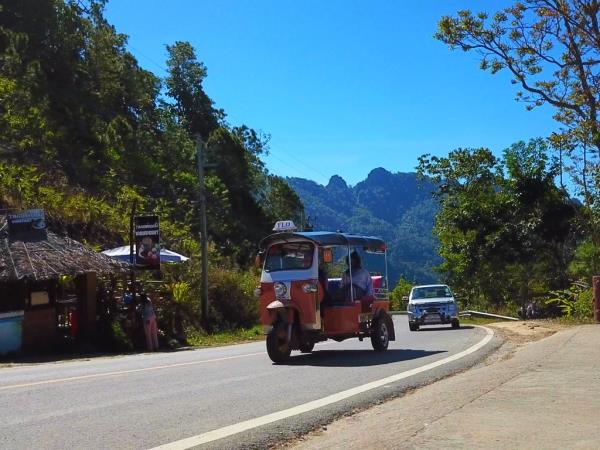 11 days
ex flights
A Tuk Tuk Adventure in the stunning mountains of Thailand
Small group
2023: 23 Apr, 22 May, 26 Jun, 3 Jul, 20 Jul, 31 Jul, 7 Aug, 17 Aug, 24 Aug, 4 Sep, 21 Sep, 25 Sep, 13 Nov, 14 Dec, 27 Dec, 2024: 8 Jan, 15 Jan, 22 Jan, 29 Jan, 5 Feb, 12 Feb, 19 Feb, 26 Feb, 4 Mar, 11 Mar, 18 Mar, 25 Mar, 29 Apr, 6 May, 13 May, 20 May, 27 May, 3 Jun, 10 Jun, 17 Jun, 24 Jun, 1 Jul, 8 Jul, 15 Jul, 22 Jul, 29 Jul, 2 Sep, 9 Sep, 23 Sep, 30 Sep, 7 Oct, 14 Oct, 21 Oct, 28 Oct, 4 Nov, 11 Nov, 18 Nov, 25 Nov ...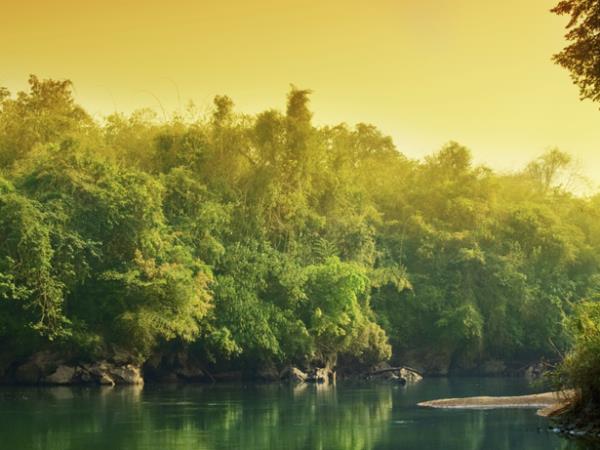 14 days
ex flights
Trek through some of the last true remote jungles in Thailand
About our Thailand vacations
Thailand vacations, culture
Abandon preconceptions of Full Moon Parties and grim 'girly bars' – Thailand's culture runs far deeper and the tourism industry does seem to be moving away from the unbridled hedonism of the past. Many of the country's finest wats can be found gleaming in the Bangkok sunshine, while for a taste of hill tribe culture, head north to Pai or Chiang Mai, where you can trek to villages and often stay overnight. Avoid the horrendous and unethical 'long neck' tourist traps though. You can dig in to Thai street food anywhere, but Chiang Mai's famous night markets are a great place to start.
Bangkok
Setting foot in Bangkok for the first time can be overwhelming – the bright lights, the constant offers of rides from tuk tuk drivers, the frantic haggling in the markets, the golden spires of historic temples glittering in the sky – which makes guided tours, led by locals, the smartest way to explore the
best things to see and do in Bangkok
. Guides will help you negotiate fair prices for the essential tuk tuk rides, advise you on what to order at street food stands, and if you're still stiff from the flight, show you the best place for a traditional Thai massage.
Thailand vacations, Hill tribes
The highlands and tropical forests of Northern Thailand are home to thousands of indigenous Thai people and ethnic minority groups, all of whom have their own distinct cultural identities but are collectively known as hill tribes. Tourism, particularly through trekking trips, has become a vital source of income for many of these communities, but unfortunately in many cases it has also been exploitative. Responsible
hill tribe trekking
puts the welfare of the people first and foremost, allows for meaningful cultural exchanges, and ensures that the money you pay for your traditional handicrafts actually reaches these communities.
Thailand vacations, families
Thailand is one of the easiest, most exciting countries in Southeast Asia to travel with kids, with affordable flights, great weather and welcoming people, not to mention a mix of accommodations to suit every budget. Thailand
family vacations
typically stick to the less sweltering highlands of the north or the beach resorts of the beautiful islands in the south. You'll probably want to skip the more riotous festivals, but kids will love wandering (and tasting) their way around night markets, exploring easy-going cycling routes, and visiting elephant sanctuaries. Chiang Mai is a fantastic base for families with older kids wanting to get active.
Thailand vacations, wildlife
When it comes to wildlife in Thailand, one animal above all comes to mind – the elephant. Tragically, elephant cruelty is practically a business in Thailand, and if you're riding one on a trekking tour then in all likelihood the animal has been mistreated to ensure obedience. If you would like to see elephants in Thailand, then sanctuaries are always best – there are thousands of rescued elephants saved from the tourism or logging industries. But sadly, even then what counts as a sanctuary varies widely. Do your research beforehand and don't be afraid to pester your tour operator with questions.
Types of tours & vacations in Thailand
Escape the well-worn backpacker trail with genuine Thailand
adventure vacations
ranging from wilderness hikes and overnighting with hill tribes to river rafting and epic overland trips. For those who prefer to leave behind the logistics and language barriers, small group vacations let you enjoy the ride with a ready-made friendship group. They're definitely a good option for cross-border trips. If you'd like to mix up your itinerary, perhaps adding a cookery class in Chiang Mai or a few days on the beach after spending a week trekking between hill tribes in the north, then
tailor made vacations
give you that flexibility.