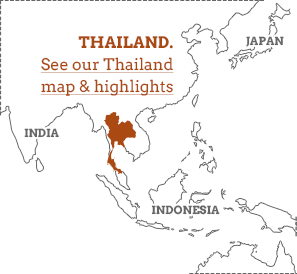 Sanuk is a very Thai concept of deriving pleasure from whatever you are doing – at work or play. It forms the basis of Thailand's exceptional hospitality. It also explains how this tourism titan has weathered backpackers and towering developments, managing to bounce back onto its to its feet again and again. Despite the tourist explosion, crystalline waters, limestone karst bays and hidden beaches with a hut and a hammock still abound. Add to that the zingy cuisine and the excellent accommodation, and you can see why so many travelers just keep coming back – sanuk is infectious.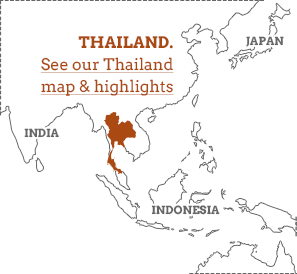 Everyone has their own vision of Thailand – gleaned from glossy brochures and travelers' tales. But to truly understand this diverse nation, try and get your head around
sanuk.

All this before you've even headed north to explore the rich culture of the hill tribes, and fantastic festivals set against a backdrop of mountains, waterfalls and riverine valleys. Thailand's national parks protect some of the region's largest stretches of monsoon forest – and immersed in this prehistoric paradise of tigers, elephants and gibbons, the beach parties couldn't seem a more distant vision.
Thailand is...
a welcoming introduction to Southeast Asia.
Thailand isn't...
all about full moon parties.
What we rate & what we don't
Hill tribe treks
'Thailand before the tourists' still exists – nestled in the hills of the north, where traditional
Thai hill tribes
speak a multitude of languages and wear colourful dress. Head to the region of Pai to meet shamans, former crossbow hunters, rice farmers and weavers. Stay in a communal village house and trek with them through the glorious mountain scenery they have called home for centuries.
Khao Sok National Park
Wilderness lovers should pack their walking shoes and bug spray and head to one of Thailand's most stunning national parks – a wonderland of limestone karsts, lakes, waterfalls, rainforests and treehouses. Khao Sok is for the intrepid explorer: you can sleep in a rafthouse surrounded by jungle, travel by longtail boat, hike in the forests and canoe or tube along the river.
Respect for the Royals
Don't underestimate the respect that the Thai Royal family commands. Criticising them has landed locals and foreigners with lengthy prison sentences, and if your Bangkok Skytrain stops without warning, it probably means that a member of the first family is passing underneath: heads are the most revered part of the body, and your head should never be above that of a royal.
Desert islands
Those who thought Thailand's unspoiled islands were a thing of the distant past should look a little harder. There are definitely crowd-free beaches to be found – you just need to put in the effort to get there. Ferries may not be as common, there may be limited food options and the beaches might be rockier – but you'll have a Thai island all to yourself.
Chiang Mai
Founded 800 years ago at the foot of a mountain, Chiang Mai is a welcome retreat from the southern heat. There are temples to explore and a wonderful elephant sanctuary, as well as cookery classes and a fascinating night bazaar. It's also a convenient base for adventure sports including hiking, biking and rafting. Alternatively, head into the mountains to visit the region's many hill tribes.
Thai food
If you're a Thai food fanatic back home, the food here will blow you away. Authentic dishes depend on the very freshest ingredients – lemongrass, galangal, Thai basil and bird's eye chillies – which just can't be sourced freshly outside the tropics. Take your pick of fancy restaurants and cheap, fast street food – and enrol in a cookery class in Chiang Mai or Bangkok to learn the secrets of this world-class cuisine.
The beach(es)
Thailand's beaches are what other beaches around the world aspire to be – the idyllic postcard image of white sand, turquoise sea and swaying palms, with a tiny fishing boat or two bobbing in the background. There are bar-lined beaches, beaches with little more than a hammock, exclusive beaches and child-friendly beaches. Thailand has, quite literally, a beach for everyone.
The River Kwai Bridge
This symbolic landmark is so much more than a bridge. Thousands of local labourers and POWs died during the construction of the "Death Railway" linking Thailand and Burma, and you can trek along the railway lined past dramatic landscapes, visit the moving War Grave Cemeteries and travel to the bridge itself on a long-tailed boat or a specially restored train.
Party islands & island parties
Kho Phan Ngan, Koh Samui and Koh Phi Phi are indisputably gorgeous, and still retain pristine parts. But the 30,000 people who descend for the Full Moon Parties, the buckets of booze and all-night bass are far from many people's visions of paradise. There are still pockets of loveliness even here, but with so many other islands to choose from, we'd rather share the love elsewhere. Our Thailand travel guide tells you how.
Not paying your way
Having built up a reputation as the home of shoestring travel, Thailand tourism businesses are now more often asking that tourists pay a little more for their way: better for Thailand, and for most tourists. Yet people still complain prices aren't what they were, that tips are expected, and haggle over tiny sums of Baht.
Elephant trekking
The classic Thai experience – swaying through the jungle atop a well-trained elephant, guided by a mahout. However, the processes required to train an elephant are
somewhat less idyllic
. Only visit sanctuaries which don't offer rides or performances – elephants do not naturally paint, dance or make music, and supporting this condones keeping captive elephants for tourists' entertainment.
Our top Thailand Vacation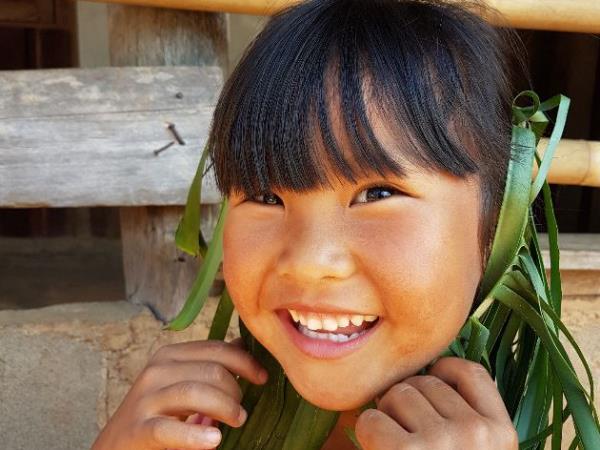 Visit the hidden gems of Northern Thailand.
From
£

2693
12 days
ex flights
Tailor made:
This trip can be tailor made throughout the year to suit your requirements
If you'd like to chat about Thailand or need help finding a vacation to suit you we're very happy to help.

Eating & drinking in Thailand
Rice is the national staple – over 5,000 varieties exist, but you're most likely to encounter fragrant jasmine rice.

Try rolling your sticky rice into a ball as an "edible utensil" – but remember, you can only touch your food with your right hand!

Size is important! The smaller the chilli, the greater the heat. The 12mm "garden mouse dropping chilli" is considered the hottest of all.

If you're a fan of stinky fruit, head to Chantaburi's annual World Durian Festival.

Thailand is the only country in Southeast Asia that has never been colonised by Europe. Thais call their homeland the "land of the free."

People & language
The Land of Smiles is largely ethnically Thai, with descendents of Chinese, Indian, Malaysian, Burmese, Lao and Khmer tribes amongst others. The northern hills are home to smaller tribes and their colourful traditions. Most people are Buddhist and speak Thai – the language has 32 vowels (compared to 11 in English) and five tones – so challenge yourself to learn a couple of words!

At Thai New Year, wish people "suk san wan songkran" – "Happy Songkran Day"

Never touch anyone's head as it's sacred. It's also offensive to show the soles of your feet as they're "dirty"

White travelers may find themselves called "Farang" - the Thai equivalent of "gringo"
Gifts & shopping
The Karen tribe's silversmithing tradition includes bangles, rings, plates and cups – best bought in Chiang Mai. Check the hallmark to see the purity of the silver.

Bor Sang is Thailand's "umbrella village" – buy decorative "mulberry paper" parasols here, or oil-treated cotton umbrellas, with hand-painted designs.

Chiang Mai is also the best place for lacquerware, created using the black resin of the lak tree – hence the name. The lacquer may be inlaid with gold or mother of pearl.

Haggling is acceptable in a market or for buying multiple items – but remember, a tiny difference for you could be the cost of a meal or a school bus trip for a Thai craftsperson. Be sure the price is fair – for you and them.

Locally, Bangkok is known as Krung Thep Maha Nakho. Its full ceremonial name is even harder to get your tongue around – it has 169 letters!

How much does it cost?
Bag of iced coffee from a street cart: 36p

Bowl of pad kee mow at the night market: 65p

Dinner in a restaurant: £5.50

Scuba diving excursion: £18.20

Beware a cheap tuk tuk – this usually involves stopping off in lots of the driver's recommended shops.
A brief history of Thailand
The Thai people often refer to their county as the Land of the Free – in reference to the fact that Thailand has, famously, never been colonised by a European power. The seafaring Portuguese reached Thailand's shores in 1511, followed a century later by the English, Dutch, French and Greek, but the fiercely protective Thais subsequently cut off contact with Europe, as their Asian neighbours fell under Dutch, French and British colonial rule.
Read more