Tips on getting away from it all
Dee Edwards, from our supplier Tell Tale Travel, shares her Thailand travel advice on avoiding the crowds – without having to travel too far: "You don't actually need to be geographically very far from somewhere to be off the tourist trail. For example, in the last few years tourism in Krabi has exploded. There are so many big resorts, a lot of three star resorts, the main sea front is almost like Benidorm – it's what a lot of people want. But just 15 minutes away from Krabi, people are living traditional lives, and there are little resorts you can stay in."
Tips on whether to choose a guided tour
Lesley Schofield, from our supplier All Points East, shares her Thailand travel advice:
"One of the perceptions of Thailand is that it's very well known, there are an enormous number of tourists that go every year, so people think it's very easy to do on your own. And in some ways it is. But the majority of people that go there will go to three or four places – all well-known places that are massively commercialised, and certainly for the beach resorts you could be anywhere in the world. But what Thailand offers beyond that is loads and loads of beautiful little islands, loads of unspoilt places – which is what we take people to. It's much more much more "real" Thailand. So you can do Thailand by yourself, but to really get to know people, to get out to the areas where they don't speak English and where they're not as affected by tourism, it's best to have a guide."
Tip on visiting ancient cities
Liddy Pleasants, from our supplier Stubborn Mule Travel, shares her Thailand travel advice:
"One of my top recommendations is an ancient city called Kamphaeng Phet, which is in the middle of Thailand. It's not very well known, unlike Sukhothai. Kamphaeng Phet is older and in a really lovely, peaceful forest setting. It's perfect to tour by bike as it's a very small town, easy to get around with not very busy roads. The ruins are just gorgeous to tour by bike. That's one of the true off the beaten track places – if you end up there, you're going to have a complete ball."
Beach advice
Liddy Pleasants, from our supplier Stubborn Mule Travel, shares her Thailand travel advice:
"You need to be really careful with which beaches you go to. Many of the west coast places in particular are very, very developed and not at all like the pristine brochure images. There are highrise buildings, loads of girly bars and gap year students. You need to look a bit harder – but there are still some nice islands. On Koh Jum, for example, you can get away from everyone else and it's a Robinson Crusoe-style island. It's not got the amazing beaches with palm trees that you see in the brochures, and it's rather rocky – but there's also no crowds, high rise buildings or girly bars, so from that point of view it's lovely."
Our top trip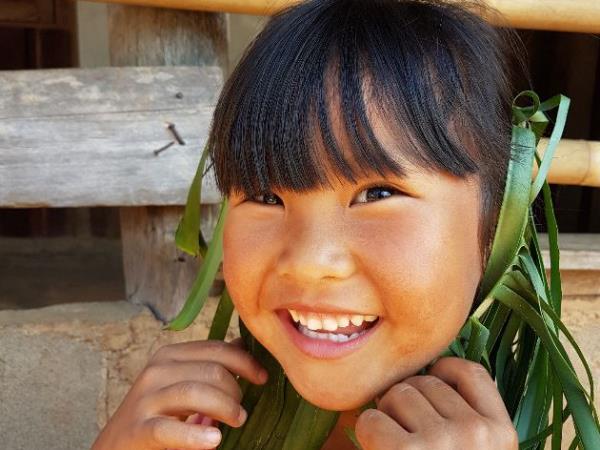 Visit the hidden gems of Northern Thailand.
From
£

2693
12 days
ex flights
Tailor made:
This trip can be tailor made throughout the year to suit your requirements
If you'd like to chat about Thailand or need help finding a vacation to suit you we're very happy to help.

HEALTH
Some vaccinations are advised before traveling to Thailand; consult your GP or travel clinic six to eight weeks before departure to ensure you have time to complete all the series of injections.
There is a low risk of malaria in Thailand, mainly concentrated around the border regions and in heavily forested districts.
Contact your GP or travel clinic beforehand to find out if you are at risk. Wearing long sleeves and trousers is always advised, as well as insect repellent, as this protects against dengue fever and infected bites.
Tap water is unsafe to drink - also be wary of ice in drinks and unpeeled fruit and vegetables.
Parts of Thailand are incredibly hot and humid, so keep well hydrated at all times and keep an eye on children.
Thailand has superb private hospitals, but the public hospitals are not always well-equipped to deal with more serious cases. Bring any prescription medication with you; pharmacies in Thailand's cities are generally well stocked but medication purchased on the street may be counterfeit or past its expiry date.
Be sure you have comprehensive travel insurance which covers medical evacuation and emergency repatriation, along with any other activities you may be doing, such as riding a motorbike or quad bike, bungee jumping or diving.
Take note of the emergency number: 1669. You can also call the tourist police on 1155.
See the latest Thailand health advice on the CDC website.
SAFETY
Most visits are trouble free, however terrorism is sadly a reality of traveling in these times. Thailand has suffered at the hands of terrorists' activities, most recently in the coastal town of Pattani in 2017, with several bombs in tourist areas. Also at a hospital in Bangkok in 2016 and the capital's Erawan Shrine in 2015. Although responsibility is rarely claimed in Thailand for such attacks, they are believed to be linked to ongoing unrest in the southern provinces of Yala, Narathiwat and Pattani, all bordering Malaysia. This region should be avoided by tourists. The Ta Krabey and Preah Vihear temples and their surroundings are also to be avoided as there is periodic fighting. Check the FCO website for up-to-date information on the safety situation. Always get up to date safety and security information at the Foreign and Commonwealth Office (FCO) travel advisory department before traveling to Thailand.

Political demonstrations occur frequently in Bangkok, and can escalate rapidly, with the use of weapons and explosives. Be especially cautious during the run-up to elections, and avoid Lumpini Park, where protesters congregate. Thai authorities operate several "Tourist's Friend Centres" around the airports and Skytrain stations to provide information and assistance – they're worth using.
Legally, you must carry your passport at all times, or face arrest. It's worth getting a concealed money belt to keep it safe.
Assaults and robberies do occur – mainly in crowded island resorts such as Haad Rin on Koh Pha Ngan and Chaweng on Koh Samui. Incidents increase during Full Moon Parties, and late at night. Keep an eye on your drink, and avoid walking around alone.
Reduce the risk of credit card fraud by using ATMs within banks and not letting your card out of your sight during transactions.
Be careful with bags and carry them away from the roadside – there have been reports of thieves on motorbikes or tuk tuks snatching items. Take extra precautions on buses as well.
The number of people killed on the roads is incredibly high – around four times as many as in the UK. There is a much higher risk if you travel at night, and 70 per cent of road deaths involve motorcycles – so think twice before assuming this is the most efficient way to travel.
Take care not to travel on overcrowded boats – especially speedboats – and always request a lifejacket, particularly if traveling In Thailand with kids. Rough seas can cause accidents.
Take great care if swimming off the coast in monsoon season, as people have drowned in riptides. Pay attention to red flags, and read up on how to survive a rip tide – it's information that could easily save your life. Also look out for warnings about jellyfish close to shore, particularly during rainy season. Some have fatal stings.
Being caught in possession of even the smallest amount of drugs, including marijuana, carries a lengthy prison sentence.
Criticising any member of the royal family is known as Lèse Majesté and carries a prison sentence of 3-15 years. This applies to tourists as well as Thais – foreign nationals have been convicted of this crime.
Thailand tips from our travelers
At Responsible Travel, we think the best people to advise our travelers are often... other travelers. They always return from our tours with packing tips, weather reports, ideas about what to do - and opinions about what not to.

We have selected some of the most useful Thailand travel tips that our guests have provided over the years to help you make the very most of your vacation - and the space inside your suitcase.

If you want to get away from it all, Khao Sok National Park is the place. There are attractions for all your senses and authentic Thai hospitality. Do not expect luxury – instead, let the place enchant you by its simplicity and beauty.

"Get out there and experience. The guides are there to make sure you are safe, but it's up to you to bring back the greatest memories!" - Federico Mingozzi

"Take lots of currency in 100s and 20s, most of the vacation these are the notes you will use." - Suzanne Smith

"Take few clothes and get those you do take with you washed locally - very great service and very cheap. Take advantage of local massages." - anon

"Take twice us much sunscreen and insect repellent, you quickly run out of them." - Jennie Agustin

"Don't go if you like Big Macs and daytime telly. On seconds thoughts, do. It will broaden your horizons." – Guy Hart

Cycling in Bangkok is not suitable for young children as a lot of it is on busy roads.

"Expect to get dirty: the combination of mosquito repellent, sun cream, sweat and jungle dirt has imprinted itself forever in two of my favourite t-shirts!" - Franck Schmidlin

"The Bangkok train south overnight made me feel young again – we made good use of the bar and then slept very well." – Marian and Richard Beaver

"Thai people are very open and kind. I had fascinating conversations with them about their lives and they were more than happy to recommend interesting places to visit." - Ora Culmer

"We each had a sick day or two so bring medicine for your stomach." - Marc Teicholz

"We all like nice hotels, but doing a homestay was fantastic as the families were so welcoming and they involve you in local life, which you would never get staying in the usual vacation 'bubble'." - Michael Anderson